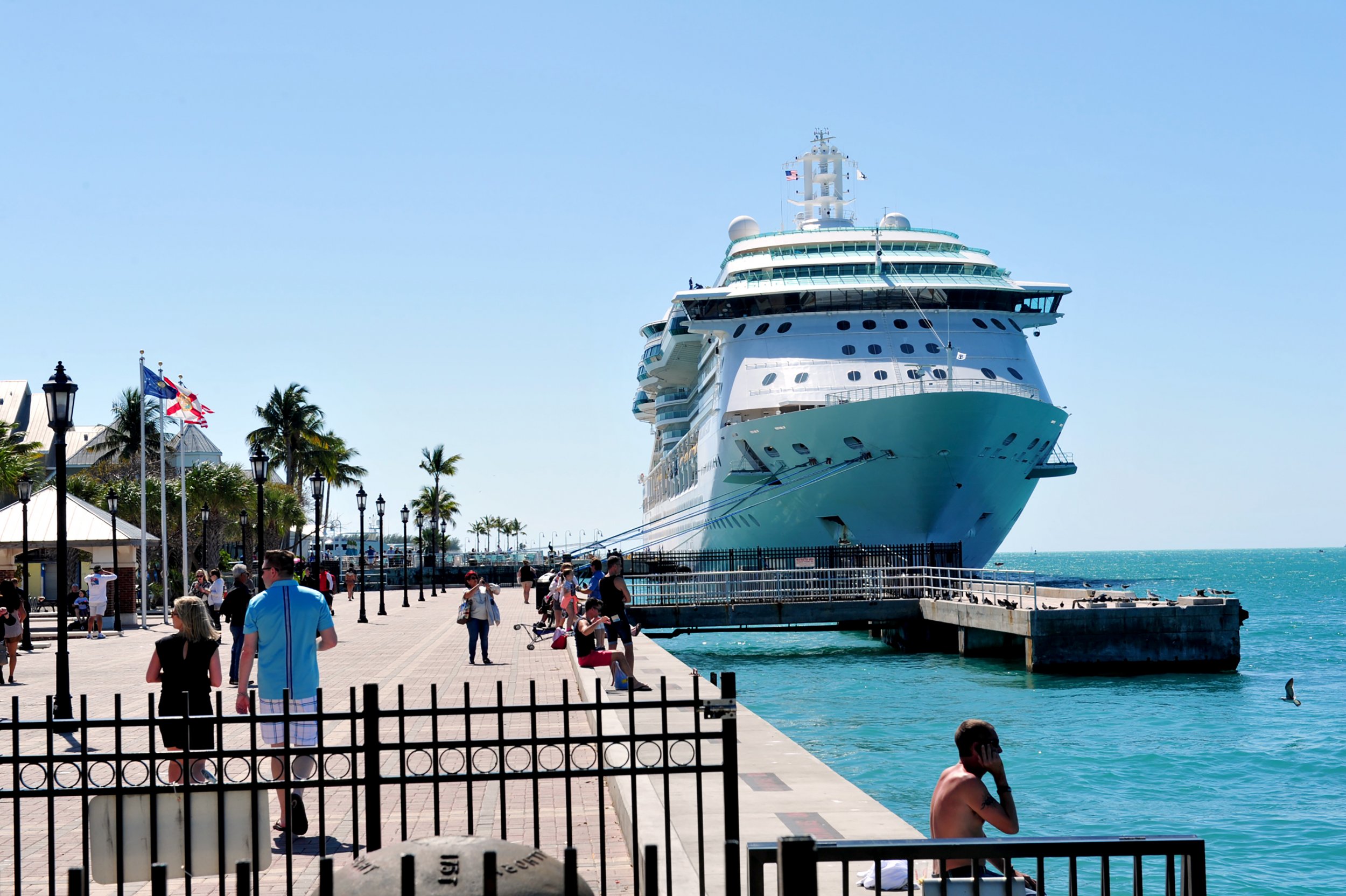 A candidate for mayor in Key West, Florida, got an interesting... endorsement of sorts during an event on Tuesday
Sloan Bashinsky has long said God wants him to run for the job. During a forum previewing the mayoral candidates on Tuesday, he got a call on his cellphone he seemed to claim was from the Big Man Upstairs.
"Hello? What? God?" Bashinsky said into his phone's receiver, according to the Florida Keys Keynoter, which is a subsidiary of the Miami Herald.
Bashinsky reportedly then segued into telling the Lord about nonprofit funding being cut: "Have they lost their minds? Yeah, I think they have."
Bashinsky, who has run for mayor before, apparently doesn't really want the job. But God intervened.
"I have said every time I ran, I ran because God told me to run," Bashinsky said, via the Keynoter. "This is known to everybody. I think anyone who wants this job is insane."
The Keynoter reported that Bashinsky has a law degree from Vanderbilt University and has spent time without a home in Key West.
While Bashinsky claiming he was talking to God during an event is a bit odd, it's not all that unusual for an American politician to claim divine inspiration—or divine support—for their run for office. As New York magazine pointed out way back in 2011, God even seemed to be dividing his support among quite a few Republican candidates for president, including Herman Cain, Rick Santorum and Michele Bachmann.
"If I felt that's what the Lord was calling me to do, I would do it," Bachmann said just before deciding to run, via New York. "When I have sensed that the Lord is calling me to do something, I've said yes to it. But I will not seek a higher office if God is not calling me to do it. That's really my standard. If I am called to serve in that realm I would serve."
Some folks running for office even claim to know just what God is thinking. A candidate for North Carolina General Assembly this year, for instance, seems to believe God is thinking some really racist stuff.
"What is wrong with being a white supremacist? God is a racist and a white supremacist," a website connected to Republican Russell Walker read, via the Raleigh News & Observer. "Someone or group has to be supreme and that group is the whites of the world ... someone or something has to be inferior."