Key West Coral-Protecting Ban on Sunscreen May Be Banned by Florida Government
Key West banned sunblock and sunscreens which contain certain chemicals in an attempt at saving the area's coral reefs. But the state lawmakers may overturn the ban on the grounds that human health is a more important manner, says the Associated Press—and as a result, ban the ban.
The ban has caused a roundelay in Key West, as the ordinance pits the local government and environmental agencies against dermatologists and the state government. The ultimate question: Is environmental health more important than human health?
Key West's ban, set to take effect in 2021, will prohibit use of sunscreens and sunblock containing the chemicals oxybenzone or octinoxate on the city's beaches. Both oxybenzone or octinoxate have been shown to cause coral bleaching, and they are the only sorts of sunblock that will be banned. In compliance with the new law, CVS announced in August that will be removing the chemicals from 60 of its store brand products.
The Florida state legislature has a history of banning local ordinances that interfere with state legislature when it comes. The legislation has passed through two committees and now only needs two more sponsors before it may be considered for a vote by the Florida state senate.
"Melanoma is a very, very serious thing," said Republican Senator Rob Bradley, who is sponsoring the bill to ban sunscreen bans. "We're the Sunshine State and a lot of people stay outside, and we should be encouraging people to use sunscreen, not discouraging it."
But environmental groups disagree. "There certainly is a substantial and growing body of evidence that these two chemicals damage reefs," said Holly Parker Curry, the Florida regional manager of the Surfrider Foundation, a nonprofit group that works to protect oceans and beaches. "The Florida Keys are trying desperately to save one of the most important resources they have."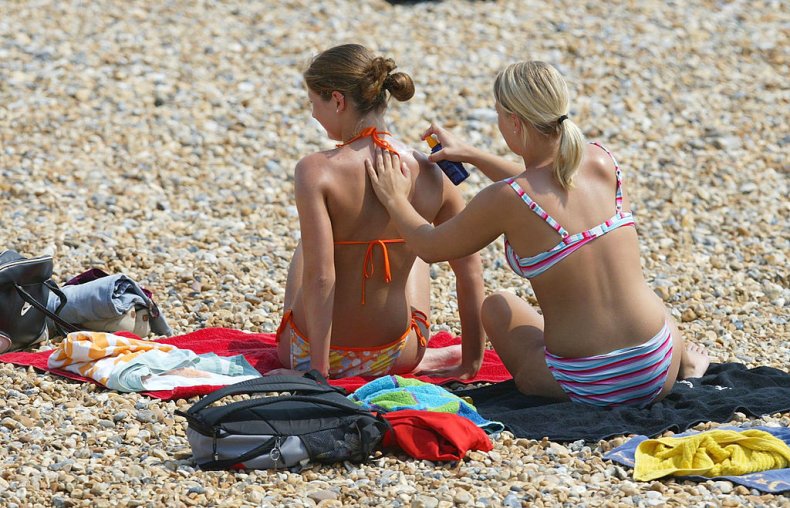 Bradley argued in response to the studies that the studies Curry is siting don't prove the chemicals actively harm coral reefs—and that to replicate the results they'd have to rub sunscreen on the coral in question, as the amounts tested on the coral in the lab are much higher than what they'd really be exposed to.
"Let's talk about Key West—in particular, people in Key West ... so many of them work outside, so many of them are on the water every single day. It's a part of their quality of life and part of how they make money," Bradley said. "Here we are in a situation where we have a local government discouraging those very people that we want to wear sunscreen."
"There's a lot of issues impacting the health of coral reefs, and far and away the majority of them are out of the hands of local government. They can't regulate climate change, they can't regulate ocean acidification, they can't fix water quality for all of South Florida. This is one area they can control and they're trying to be proactive and protective of this resource and once again the Legislature is swooping in to strip them of that authority," Curry said.
While Miami Beach considered similar legislature, it was ultimately not passed.