Video: Cruise Ship Slams Key West Mooring in Heavy Winds, Knocks Dock out of Commission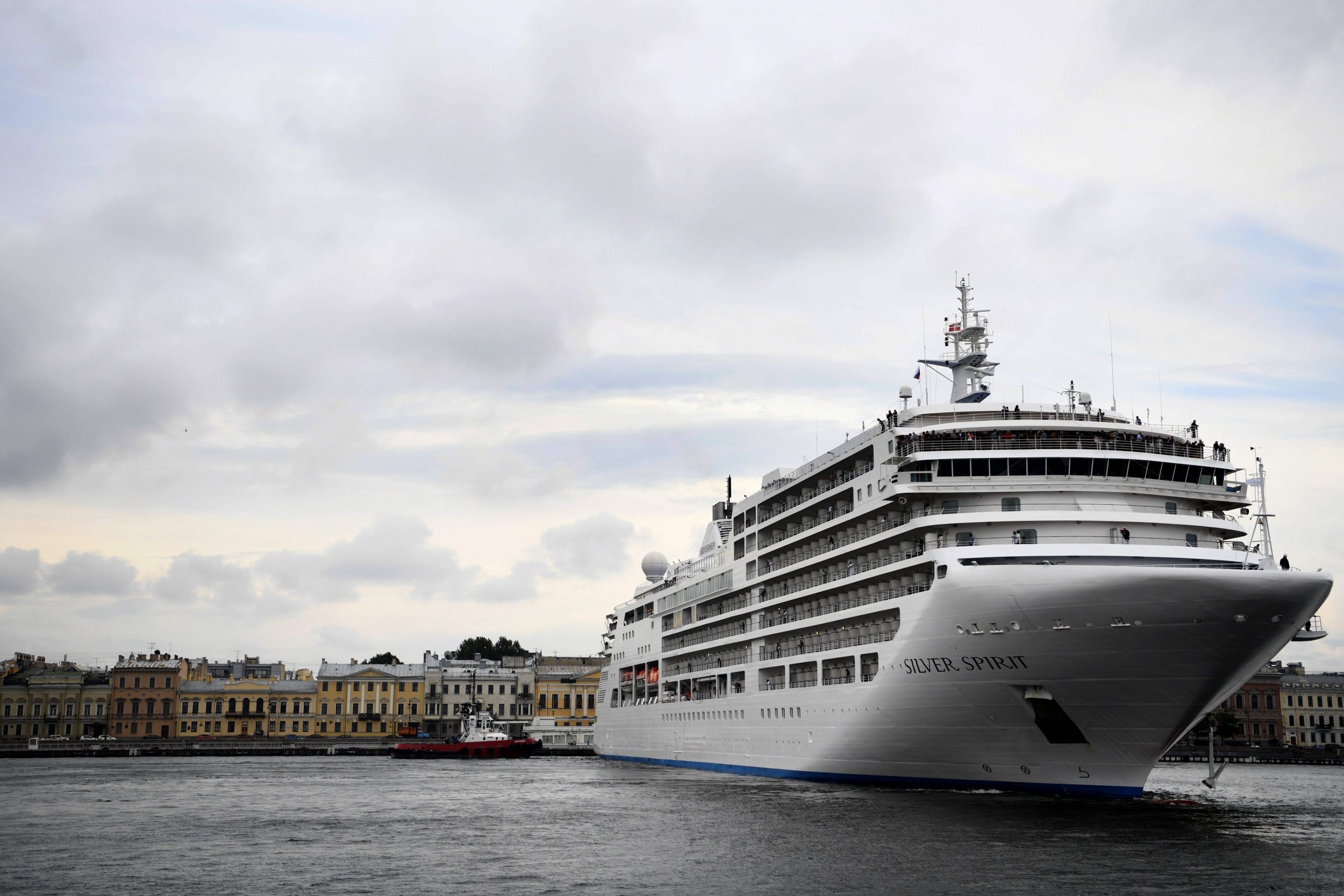 A 700-ft-long cruise ship has smashed into a mooring in Florida, forcing a port of call to close for up to a quarter of a year.
The Silversea Silver Spirit, measuring 691ft in length, was leaving Mallory Square on the island city of Key West at 6:30pm on November 27 when it encountered strong winds, the Miami Herald reported.
City Manager Jim Scholl told the newspaper the cruise liner was unable to turn around, causing it to crash into a mooring. This rendered the Mallory Square port of call out of action for around three months, he said. A concrete block known as a mooring dolphin, which helps keep ships clear of the nearby pier, must be replaced before the docking can be used again.
Scholl predicted the damage caused by the collision could cost up to half a million dollars to repair.
No one was injured during the incident, and the ship was not seriously damaged, according to Scholl.
Footage of the incident shows the Silversea Silver Spirit attempting to leaving the port when it appears to struggle in the wind and sweep back towards the dock.
An insurance agent for Silversea visited Key West on November 28, followed by an engineering firm contracted by the city on Monday, December 3, according to the Miami Herald.
The City Manager and Silversea did not immediately respond to requests for comment.
Liz Acar, who was at Mallory Square when the boat struck the mooring dolphin, filmed the aftermath in a Facebook Live video.
"Wow! What a night in Key West," she wrote wrote in a post alongside the video. She said the Silversea Silver Spirit "got into trouble trying to leave the harbor."
"It got part way out then drifted back in and hit one of the pilings and torqued it. It lefts some marks on the ship after hitting and then scrapping against them [sic]," wrote Acar.
According to the Silversea website, the Silver Spirit can hold up to 508 passengers and 412 crew members. It was last refurbished in 2018.
The luxury cruise ship features nine classes of suite, eight dining rooms, a spa, beauty salon, pool, gym, boutique, theatre and conference room.
This is far from the first time extreme weather has caused trouble at the Florida Keys archipelago: the state's southernmost point which is prone to tropical cyclones and hurricanes.
Last September, Florida Keys was closed off to visitors as hurricane Irma hit on September 10, causing severe damage to some parts while others were largely unscathed, according to USA Today.
Key West was able to re-open in late September 2017.