Key West's Popular Southernmost Point Marker Restored After Being Set on Fire
A marine navigational buoy serving as a marker for the southernmost point in the continental United States in Florida's Key West had restoration completed on Thursday after it had been set on fire on New Year's Day.
Key West Public Works staff said they finished repainting the red, yellow, black and white striped buoy on Thursday night.
Two men—22-year-old David Perkins Jr. and 21-year-old Skylar Rae Jacobsen—have been charged in the fire. So far, the motive is not clear.
WPLG Local 10 reported that Perkins, a Leesburg, Florida man, turned himself in on Thursday. He faces a felony charge of criminal mischief resulting in property damage. Jacobsen, of Henrietta, Texas, has also reportedly made arrangements to surrender to the police.
Several surveillance cameras captured the incident, which occurred around 3:30 a.m. on January 1, authorities said. It showed one man dragging a Christmas tree to where the buoy sat. The tree was set on fire next to the landmark, causing a large burn mark on its front, about 3 feet wide and 7 feet tall, WPLG said.
According to police, one man was a lookout while the other set the tree on fire. They added that they took pictures on their cellphones in front of the flaming tree and hid when a car drove by.
The surveillance video showed one of the men taking one last photo of the tree, then both running out of the camera's view.
WPLG reported that the city's public works staff began repairs on the landmark the same day as the incident.
Earlier this week, Key West City Manager Patti McLauchlin told the Florida Keys News that the repairs would cost at least $5,000 in supplies and labor as workers had to sand it in addition to repainting it.
Key West historian David Sloan told the local newspaper that the landmark, dedicated on September 10, 1983, originally cost $910.17 to make.
"The Southernmost Point is one of the most iconic spots in the Florida Keys," Key West Mayor Teri Johnston said. "People come from around the world in order to be photographed in front of this statue."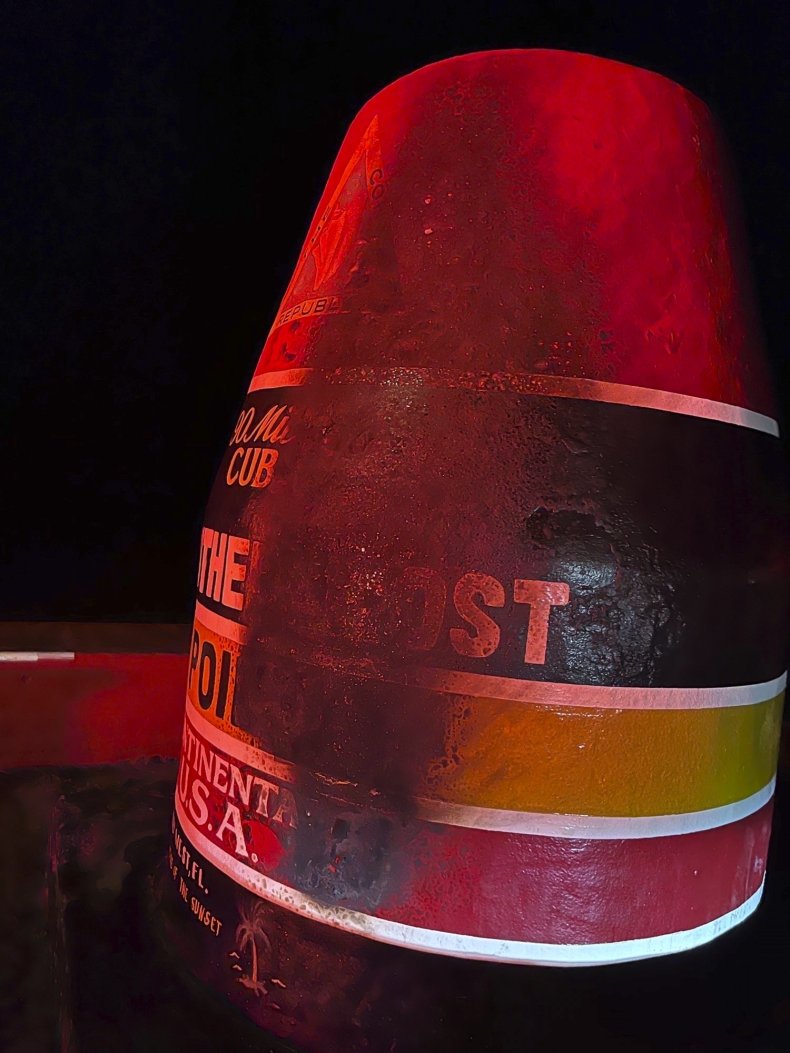 The 20-ton concrete monument, installed in 1983, bears lettering that proclaims it stands just 90 miles from Cuba. For decades, Key West visitors have lined up for pictures before its expanse.
The damage and multi-day repair didn't stop the flow of daytime visitors to the Southernmost Point. Public Works personnel did their restoration work at night.
The Associated Press contributed to this report.