Keychron's Q1 Can Help Beginners Get Started With Customized Mechanical Keyboards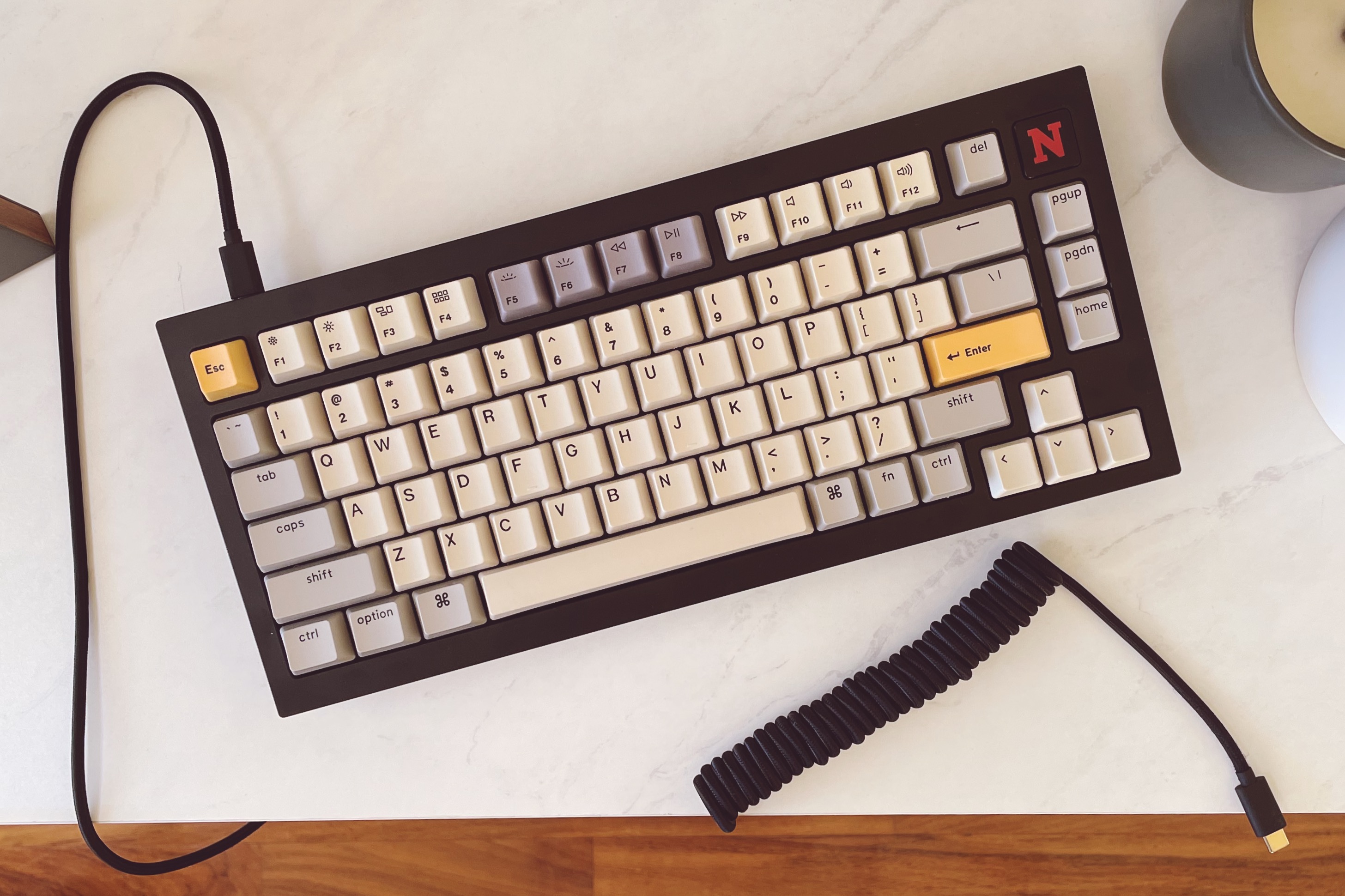 Vinyl records continue to sell, not because millions of people are longing for the past, but because of the specific experience that music stamped on wax provides. Utility of all kinds can still be found in devices from years ago. This includes mechanical keyboards for typing. Most people were happy to move on to new, quieter typing devices, while a small and growing group of people relish the clicky sound and deep keystrokes from the past.
Companies like Keychron have taken on the task of merging mechanical keyboard authenticity with modern wireless and USB-C connectivity. There are plenty of companies making mechanical keyboards, but at the moment, Keychron seems to be the most aggressive one trying to familiarize newcomers to the world of old-style keyboards. This includes making ones that work natively with iPads and iPhones. The company's latest effort brings even more customization and ease to the process of buying a mechanical keyboard for the first time.
What Is the Keychron Q1?
The newest mechanical keyboard from Keychron is the Q1. The Q1 takes customization and personalization much farther than any Keychron keyboard did before it.
It's designed to allow a personal typing experience with the ability to change the switch type, keycaps, stabilizer, add a personal badge and plate.
People well versed in the world of mechanical keyboards may understand how to shop around and find the pieces needed, but it's not easy if you're just getting started. Keychron makes this simple by listing all the parts compatible with the Q1 on one page. All you have to decide is how you want it to look and feel. Changing the plate type, for example, from metal to plastic, will change the feel and sound when typing even more than swapping for different colored switches.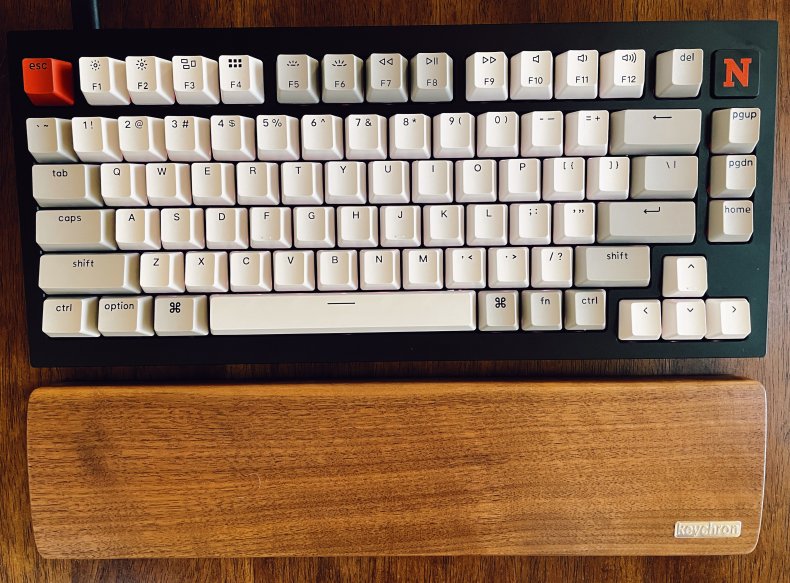 You can choose the exterior color of the Q1, with black, blue and grey options currently available. Several keycap sets are available at launch, but if no specific set is the perfect one, you can always mix and match. All of the basic tools you'll need to pull keycaps, switches and disassemble the case are in the box. If you don't know much about the world of mechanical keyboards, but you've seen pretty ones on Instagram and feel that your productivity is lagging because of a lack of clicking sound, the Q1 is where you start.
Using the Q1 Keyboard
The first thing I noticed about the Q1 was how heavy it is. The frame of the keyboard is CNC milled aluminum. There are rubber feet to keep it steady on a desk. Overall it feels about as solid as any keyboard I've ever laid my hands on—it's a tank.
My review unit came with black, white and red keycaps, along with the Newsweek logo as the custom badge. The badge itself isn't a button and doesn't do anything. It's just a $30 stamp of personalization. People into crypto and NFTs, this might make a perfect place to add your favorite avatar.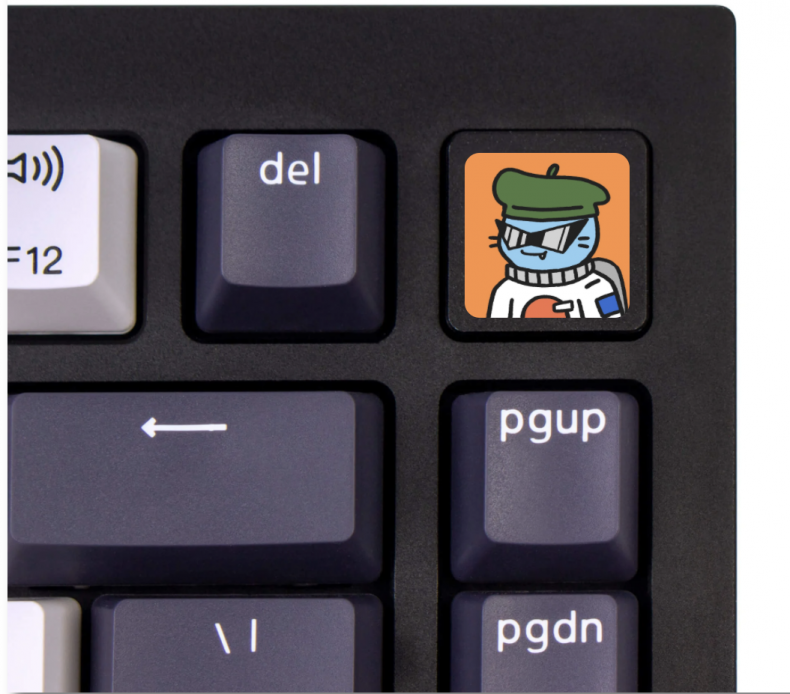 I switched out most of the keycaps and switches with different ones. Different color switches sound and feel differently. The beauty of customization is that I was able to use different switches for the spacebar, enter key and delete key because I liked its combination of effects.
The Q1 is a tall keyboard, so you probably will want a palm rest. There is no angle adjustment for the keyboard itself. On the back of the unit, there's a USB-C port to connect it to a computer, and next to that is a selector to choose the type of operating system it's being used with—Windows or macOS.
The keyboard is plug-and-play, making getting started easy. Much like the hardware, the keys can be customized and remapped using the VIA app. I used the keyboard with both a Windows computer and a Mac with no issues. Of course, the keycaps Command key or Windows key will be off on one if you switch back and forth regularly, but both operating-system-specific keycaps are included in the box.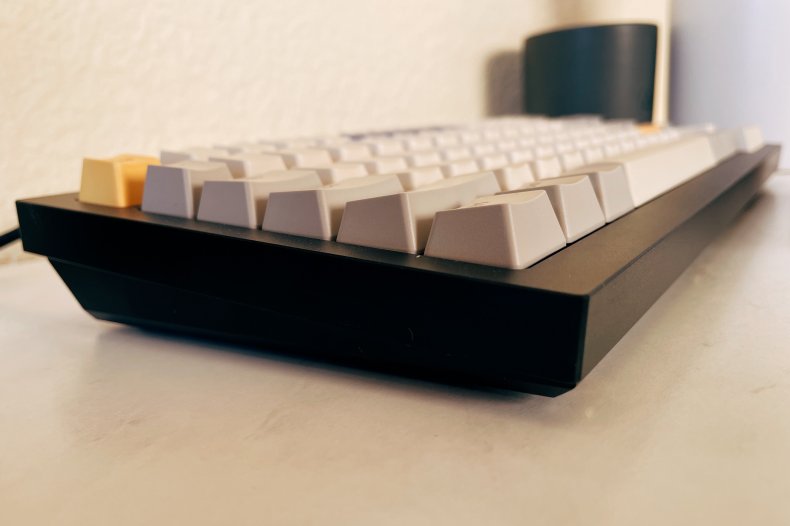 There is RGB backlighting and at least a dozen of patterns and effects the lights can perform by default. Similarly, the function keys are nice to have for quick access to media controls and screen brightness.
Typing with deep keystrokes and clicky sounds is different if you're not already used to it. If it turns out you miss the thin keyboards found on modern laptops, the Q1 will be an expensive mistake. However, if this is the place you do jump in, give yourself plenty of time to adapt to the change. Of course, if you like the idea of a mechanical keyboard but want something a little thinner and don't need the customization, you would do well to poke around Keychron's other offerings.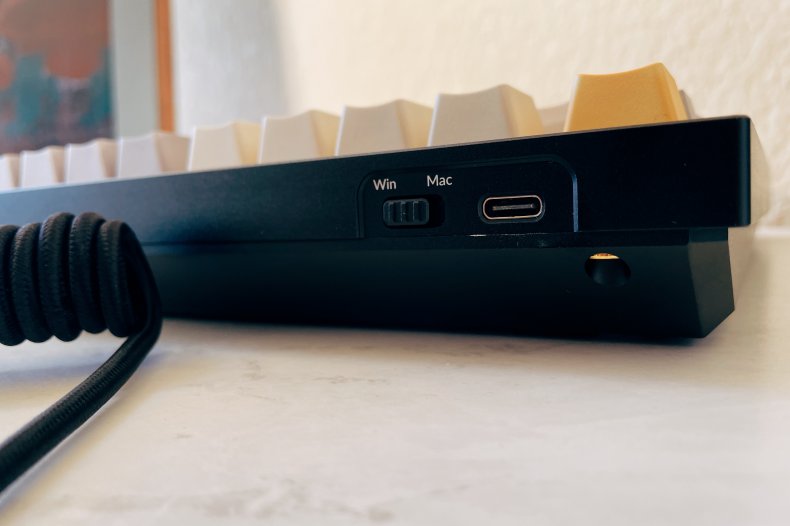 Comparing Other Keychron Keyboards
Another relatively new (wireless) option from the company is the K3. It's a slim (75 percent layout size) keyboard with a much slimmer design. It comes closer to being the mechanical version of Apple's Magic Keyboard.
The body is still aluminum but much lighter and easy enough to travel with. It can connect to multiple devices wirelessly and switch between them with the press of a couple of buttons. The switches are still swappable, and it still has a white or RGB backlight. The K3 starts at $74 and goes up depending on whether you want a multi-colored backlight or not.
Similarly, there's the K6 with a 65 percent layout size and the K1 with a full-size key layout.
I've tried the K3 with blue switches, and I like it quite a bit. It doesn't feel as premium and luxurious as the Q1, but it's also not trying to be that. It's made as an in-between solution for people who want the mechanical sound and feel but don't want the deepest keystrokes. It's also a great solution to pair with a laptop that gets moved around the house quite a bit. The battery life on the K3 is exceptional, and it recharges through its USB-C port that can also be used for data connectivity.
Should You Buy the Keychron Q1?
I wish the Q1 keyboard had Bluetooth for wireless connectivity, but that's about the only downside I can come with. The keyboard is pricey, but it's in line with other options out there and the quality it delivers. Even the wireless desire may be misguided considering how heavy and dense it feels—I doubt I'd want to move it around.
The most exciting part about the Q1 is that it makes it easy for newcomers to join in on the mechanical keyboard fun. Just be prepared to put in some time because as neat as the different keycaps look, changing them all out will take some patience.
Buy at Keychron for $169.

Newsweek may earn a commission from links on this page, but we only recommend products we back. We participate in various affiliate marketing programs, which means we may get paid commissions on editorially chosen products purchased through our links to retailer sites.
As always, the prices listed may fluctuate over time.