KFC Employee Bashes Co-Workers Who Didn't Show Up: 'Can't Even Open'
A Kentucky Fried Chicken (KFC) employee said she was forced to keep her restaurant closed after none of her co-workers showed up.
"It's 11 in the morning and I'm writing a write-up," said Ari Gensinger in a TikTok video with over 125,000 views. Gensinger, who recorded herself sifting through the documents on September 11, said she works at a KFC restaurant in Florida.
"Why can people just not show up for their shift?" she asked. "If you don't want to work, I understand, don't come to work, but at least say you [are] not coming to work."
"Can't even open," she fumed, pounding her hands on the table for emphasis. "Supposed to open 45 minutes ago, can't even f**king open."
Gensinger demanded to know why others couldn't show up for their jobs when she was tired after working six days a week and still arrived promptly at 9 a.m.
"And then you try to call people in and no one wants to answer the phone," she said. "At least just tell me no."
Understaffing has become the new normal across many major U.S. restaurant chains. Since the industry was decimated by the COVID-19 pandemic, its recovery has been dogged by fewer cashiers, chefs and wait staff, with robots sometimes bridging the gaps.
Despite increased wages in the industry, eating and drinking places were still down 633,000 jobs—or 5.1 percent—from their pre-pandemic levels in August, reported the National Restaurant Association. In a survey fielded between July 14 and August 5, nearly two in three restaurants—about 65 percent—told the group they did not have enough employees to support customer demand.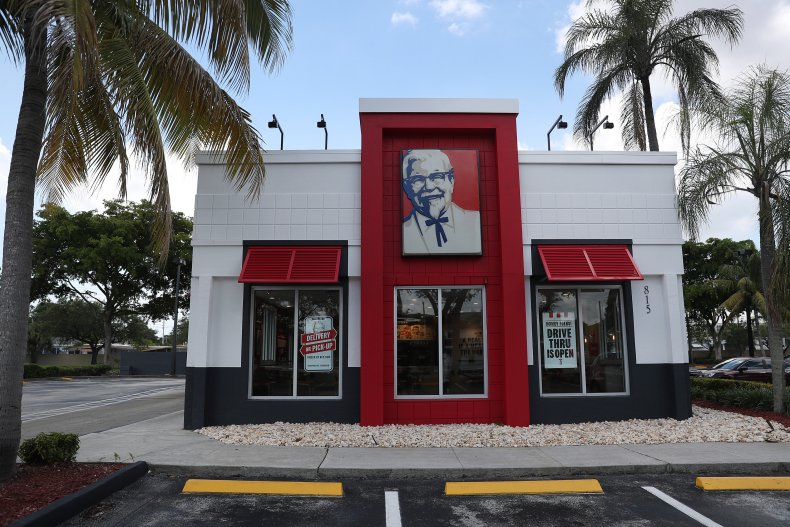 The job openings are difficult to fill, partly because there are so many industries competing for employees. In July, the U.S. had 11.2 million job openings, one of the highest levels on record. The professional and business services, health care and social assistance sectors each had about 2 million vacancies of their own.
Gensinger's video sparked a mixed response online. Some viewers rebuked the public criticism of her co-workers, questioning if she contributed to a culture that drove workers away.
"I'm sure [you're] the reason they don't wanna come in," said one commenter. "Because bosses bash people."
"Meanwhile you're sitting in the back and not doing anything in the front to better help the process, write up can wait till you leave," argued another.
However, others empathized with the employee who was left to operate a restaurant on her own.
"They expect people in fast food and retail [to] do 3 or 4 people's jobs [because] they got employees who [want to] no call no show and punish the ones who show up," said a sympathetic viewer.
"Girl I work at KFC too," said another user. "Usually it's just me and one or two other people and that's it."
Newsweek reached out to Gensinger and KFC for comment.