KFC in Japan, Pig in Puerto Rico: Surprising Christmas Food Traditions Worldwide
The Christmas holiday is about spending quality time with loved ones. But it's also about the food.
Traditions at the dinner table vary quite widely across the globe. Some countries' citizens load up on massive meat smorgasbords, while others don't consume any meat at all. The reasoning is often based on religious or cultural ideologies.
With Christmas right around the corner, here's a look at what will be on many plates worldwide.
Japan
When it comes to Christmas, the Japanese seek out fried chicken. Per Fodors, more than 3.6 million Japanese citizens consume KFC on Christmas – an increase of about 10 times the average consumption during non-Christmas seasons.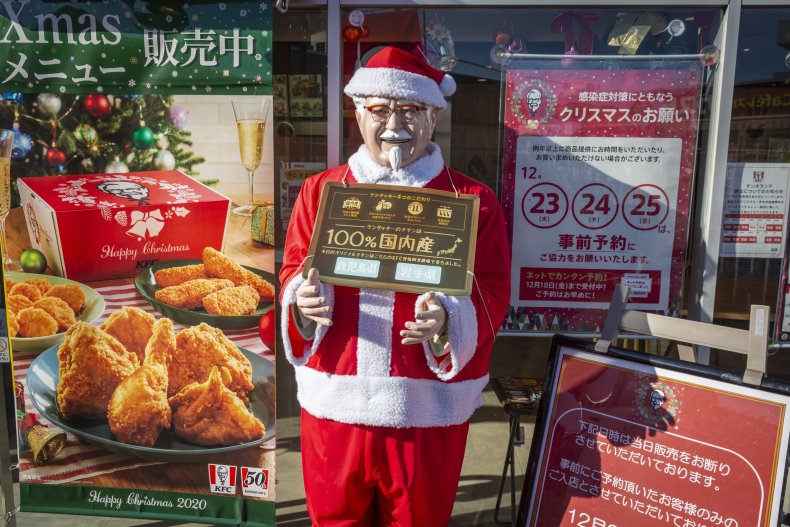 The KFC tradition traces back to Takeshi Okawara, who opened the country's first KFC in 1970. Stories vary regarding his intent. One version said he overheard foreigners discussing eating turkey on Christmas, and Okawara had a vision to sell "party barrels" of chicken as a substitute. Another story alleged that he was asked to cater a school Christmas party, so he dressed as Santa Claus and doled out chicken to the kids and it stuck.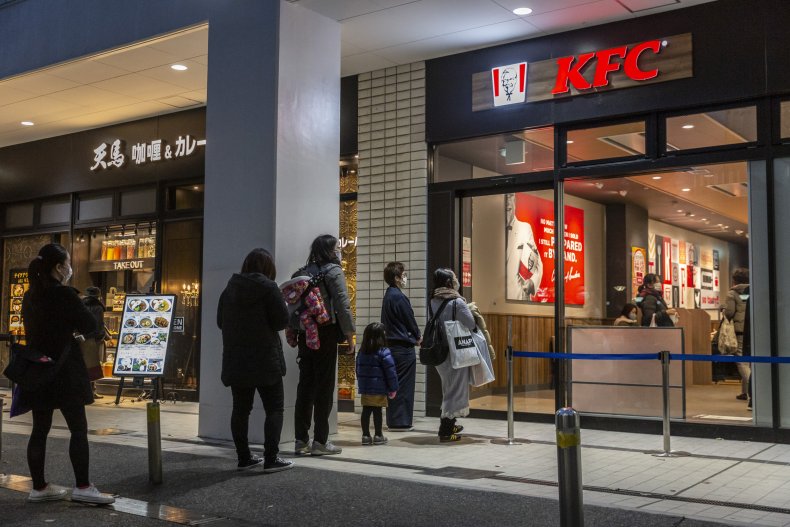 Whatever happened, it worked for both the KFC brand in Japan and for Okawara himself. Kurisumasu ni wa Kentakkii, or "Kentucky for Christmas," took off and eventually landed Okawara in the position of KFC Japan president and CEO for nearly 20 years.
KFC could not be reached for comment.
Puerto Rico
In Puerto Rico, the Christmas season begins immediately after Thanksgiving and continues until the finality of Las Octavitas, or the Catholic tradition of celebrating religious events for eight days, in January.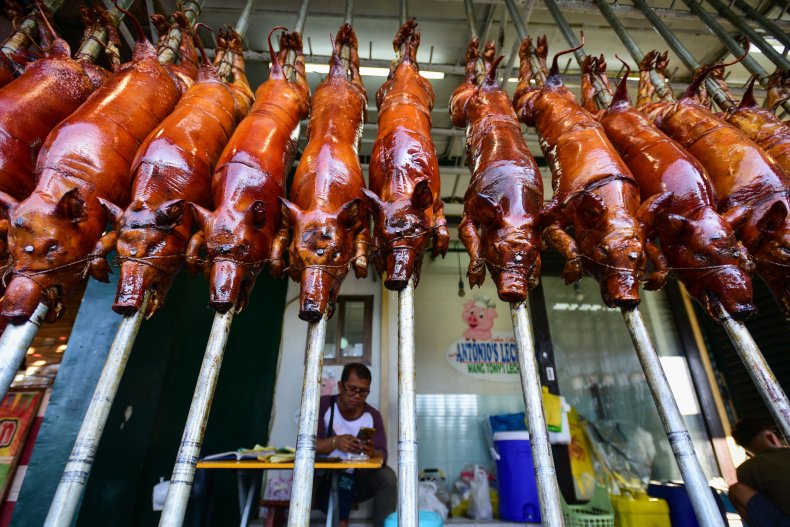 Holiday cheer across households extends onto tabletops. Puerto Rican Christmas meals include arroz con gandules (rice with pigeon peas), lechón asado (spit-roasted pork), and pasteles (tamale-like patties of green banana and meat). Side dishes include potato salad, pasta salad or morcilla (rice-stuffed blood sausages).
The traditional Christmas dessert is tembleque, a coconut-based pudding topped with cinnamon. Instead of eggnog, a thick coconut-based drink called coquito is served in shot glasses.
Sweden
If you're really hungry, consider going to a Swedish Christmas feast.
A julbord is on the menu, consisting of myriad dishes of size and scope that have been served since Christian customs took hold around the 10th century.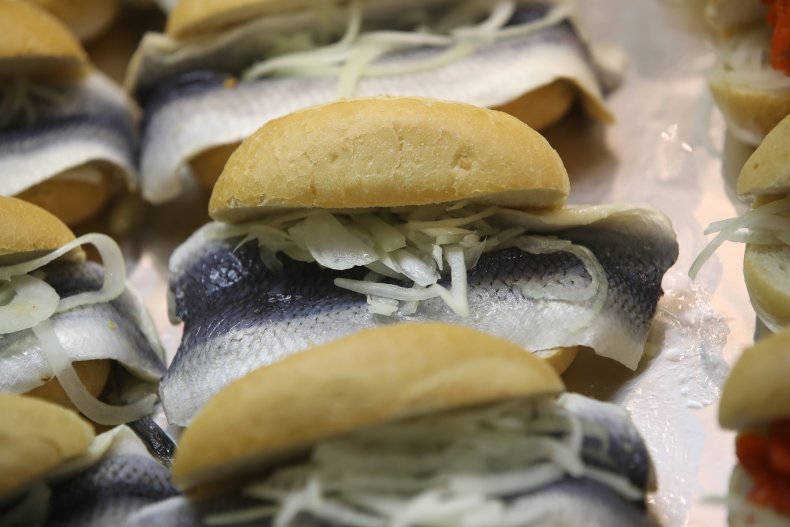 Today, meals part of the julbord – essentially a large buffet-type spread – consist of pickled herring and cured salmon; bread, ham, liver pâté, red beet salad and cheese; and warm dishes with meatballs, sausages, pork ribs and cabbage.
As in Puerto Rico, pork plays a big holiday food role. The julskinka, or Christmas ham, has been in rotation since becoming a common edible sight near the end of the 1800s.
Venezuela
Christmas isn't Christmas in Venezuela without hallacas.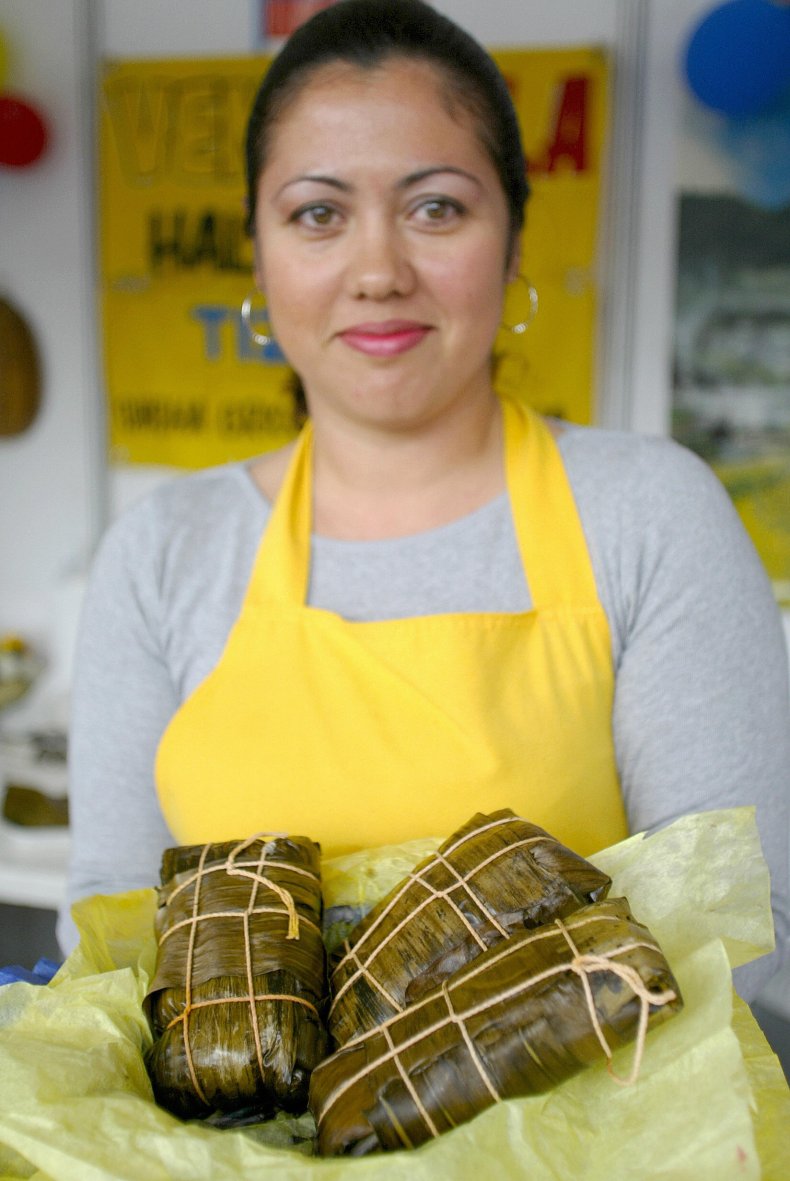 Hallaca is a staple of Venezuelan Christmas dinners that is somewhat equivalent to tamales. Friends and family galvanize to chop, cut and prepare numerous of the dish's contents–including pork, chicken, raisins, olives, capers, onions and pimentos – which are folded into corn dough.
Once prepared, everything is then wrapped in a banana leaf.
Greenland
Christmas in Greenland is a blend of different traditions, with some imported to the island from Europe while others refer to Scandinavian and local Inuit customs.
And if you sit at a table in Greenland, expect to dig a fork into whale (mattak) and reindeer meat – not to mention sea birds.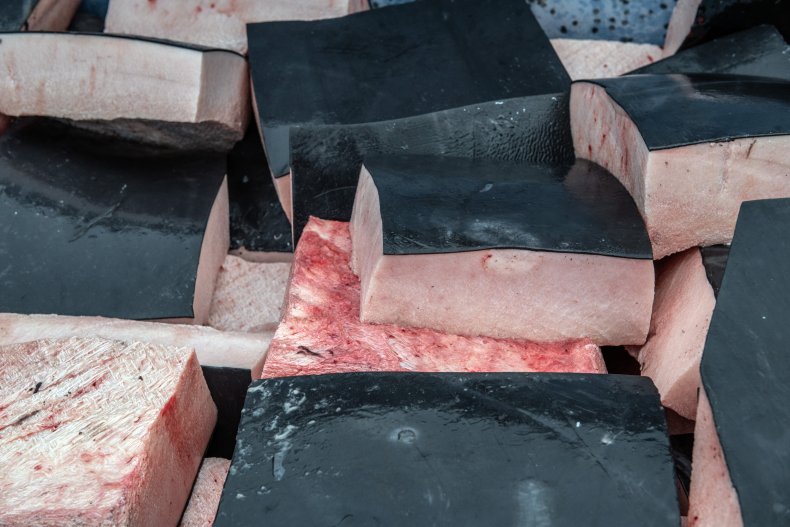 Mattak is described as a tough strip of whale skin needed to be swallowed whole because chewing is an exercise in futility. Kiviak consistsof a type of seabird in Greenland wrapped in a seal skin and fermented months in advance prior to consumption, according to TripSavvy.
Both meals are considered native delicacies.
Dessert options include apple or berry crisps, accompanied by a special Christmas porridge topped with butter, cinnamon and sugar.