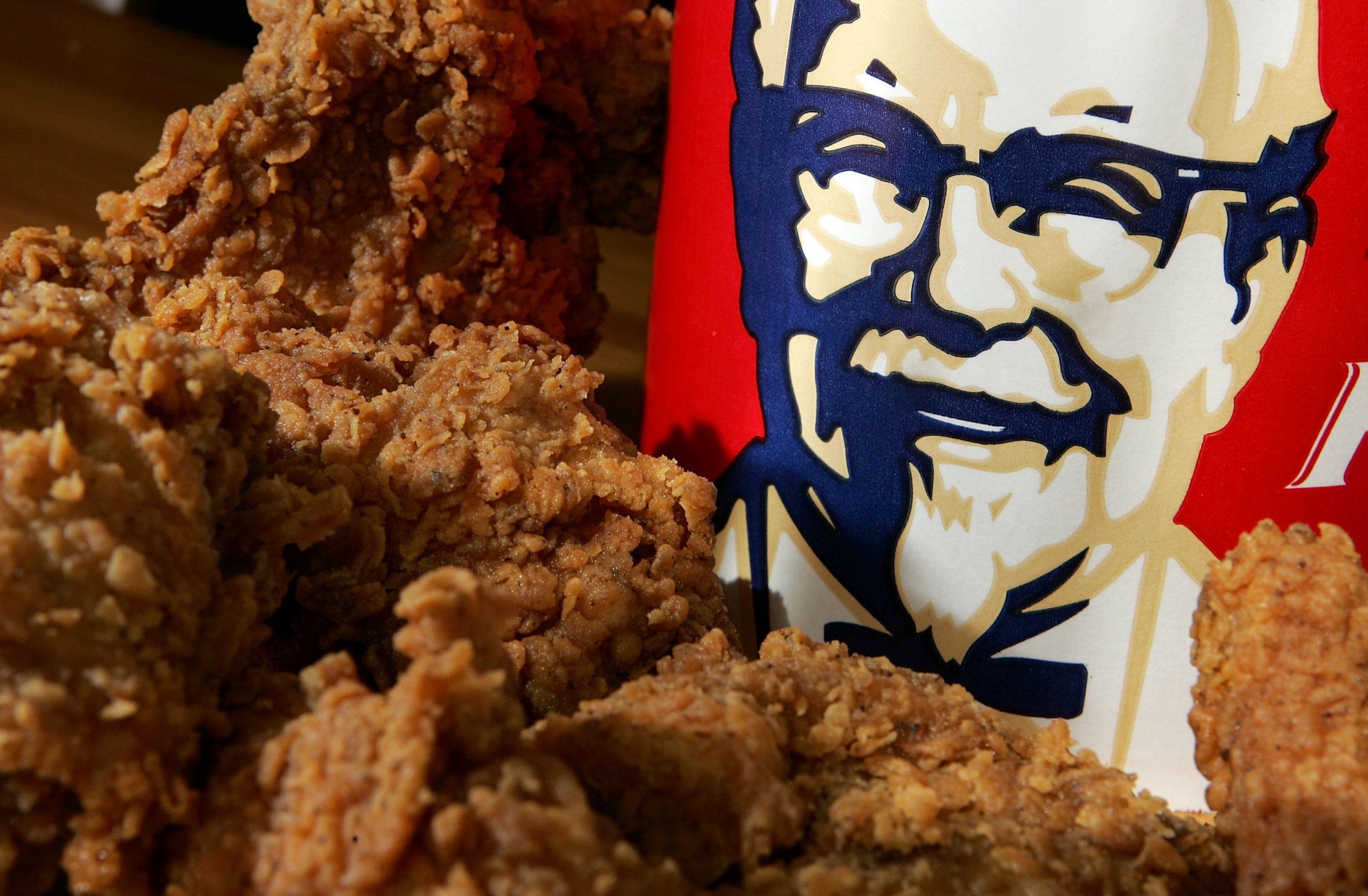 KFC says it will sell meat-free 'chicken' in 2019 as part of a strategy to get its customers eating healthier.
The fast food chain said the faux chicken was being developed and would be rolled out across its British outlets, Foodbeast reported.
The meat-free creation would still use the same blend of 11 spices as its real chicken, but the company would not specify what else would go into it.
In a statement, KFC said the recipe "is still in its very early stages, and so the options we're exploring in our kitchen are still top secret."
In 2006, in its American stores, KFC switched from using trans-fatty acids, which health experts say pose a high risk of heart disease, to lower fat soy bean oil.
"Once we've perfected the recipe, we aim to test with customers this year, and if all goes well, we hope to launch a new vegetarian option in 2019," the chain added. KFC also plans to introduce a range of meals under 600 calories in the next few years as part of plan to cut calories per serving by 20 percent.
Plant-based versions of fried chicken are already sold as fast food in the U.K at the vegan fast food company Temple of Seitan, which has three outlets in London, but the move by KFC would be the first time a major fast-food chain is putting fake chicken on the menu.
KFC has no immediate plans to introduce vegetarian fried chicken to its U.S. restaurants.
It is the latest move by a major fast food chain to introduce vegetarian fare. In April, White Castle introduced a plant-based version of its cheese slider in its stores in New York, New Jersey and Chicago. McDonalds has added a McVegan fake beef burger to its menu in Scandinavia.
Restaurant consultant Aaron Allen told USA Today more restaurant companies would release vegetarian options.
"How sharply has vegetarianism increased in the U.S.? Double and triple digits. We're talking about millions of people dramatically changing their diets. Chains will take note of that and change their menu offerings."