Vegan Chicken? KFC President Says Maybe: 'If You Would Have Asked Me Six Months Ago, I Would Have Said No'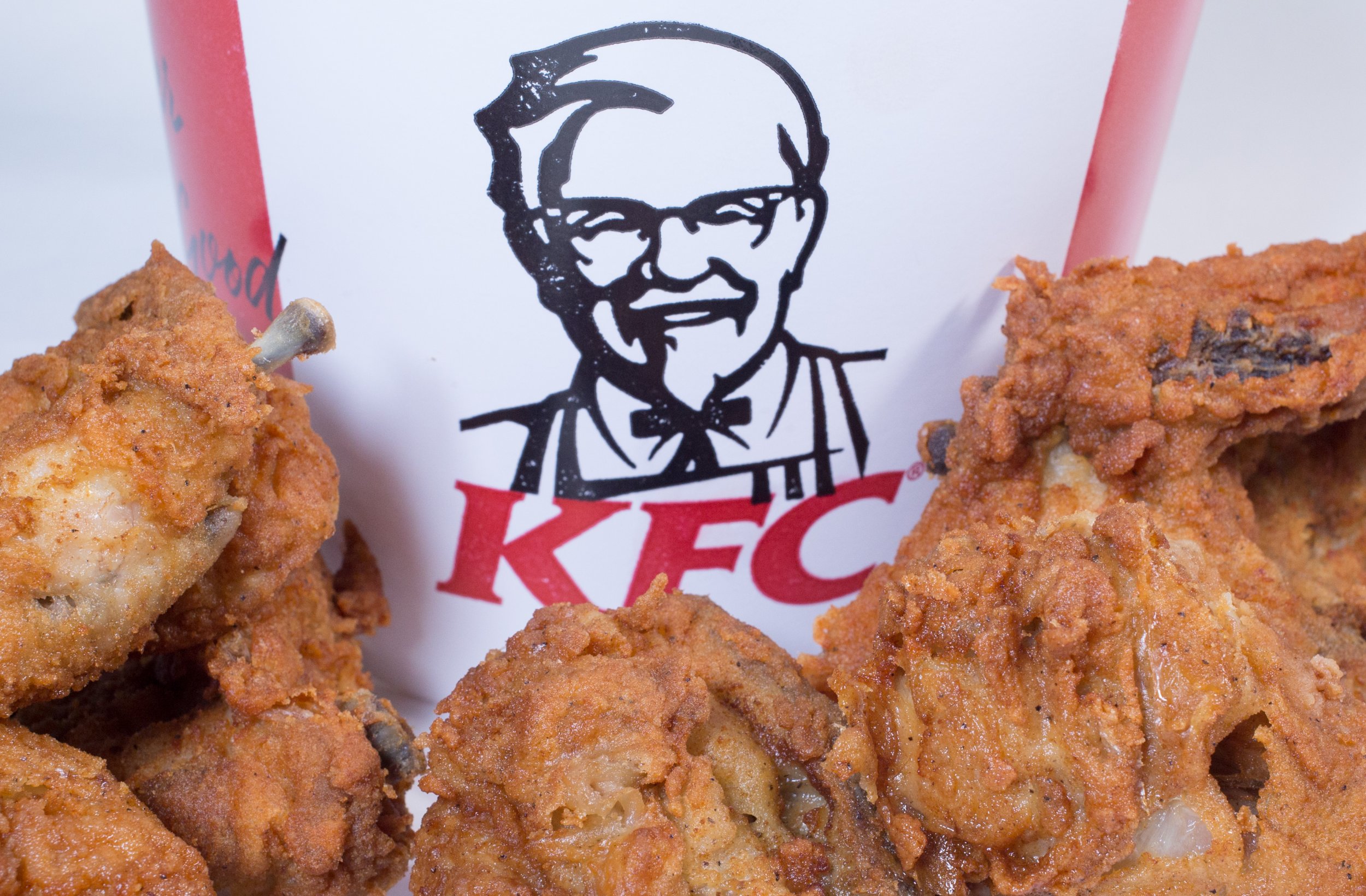 Fast food giant KFC said they are considering introducing vegan options to their menu after realizing that chicken is not "the big trend right now."
Kevin Hochman, president of KFC's U.S. business, said he is warming to the idea of bringing in plant-based food and meat substitutes after having discussions with experts and suppliers about where the food market is heading.
"If you would have asked me six months ago, I would have said no, to be completely honest with you," Hochman told Business Insider. "Because we're about fried chicken."
A number of major restaurant chains are already bringing in vegan and vegetarian options across the country, including Burger King introducing its meat-free Impossible Whopper and Del Taco now offering vegan tacos across all its stores.
"In the last two weeks, I've made several appointments with some of the big guys, just to figure out—what does alternative protein look like in chicken?" Hochman said.
"We don't see chicken as the big trend right now," Hochman added to CNN Business. "But we are definitely looking at it in earnest and meeting with the big suppliers of alternative proteins to understand the market and where it's headed."
KFC is reported to be ready to introduce a vegan option in its U.K. stores. In June 2018, the company told Foodbeast that the "development of the recipe is still in its very early stages, and so the options we're exploring in our kitchen are still top secret."
"Once we've perfected the recipe we aim to test with customers this year, and if all goes well, we hope to launch a new vegetarian option in 2019," a spokesperson added.
Earlier this month, British chef and TV presenter Nisha Katona revealed she is filming a segment for a BBC and got to try KFC's new vegan chicken burger.
"Oh my heaven! On a dream job today," Katona tweeted. "Filming for the BBC One Show with exclusive access to the actual KFC headquarters development kitchen. Also I was the first member of the public to taste the new vegan chicken burger. This to me is actually living the dream."
However, the company has downplayed any suggestions that a vegan option will be introduced to its American stores any time soon.
In a statement, a spokesperson said that "KFC U.S. has no plans to test plant-based meat, or meat alternatives at this time."
However, the company added it is "aware it's a growing industry, and we are watching this trend closely to learn as much as we can."