How to Get Tickets to Khalid's El Paso Concert: Proceeds Will Benefit Shooting Victim's Families
Khalid is honoring the lives lost during a tragic shooting in El Paso, Texas, with a benefit concert. The singer announced the special performance in the wake of a mass shooting in his hometown in early August, which left 22 people dead and 27 others injured.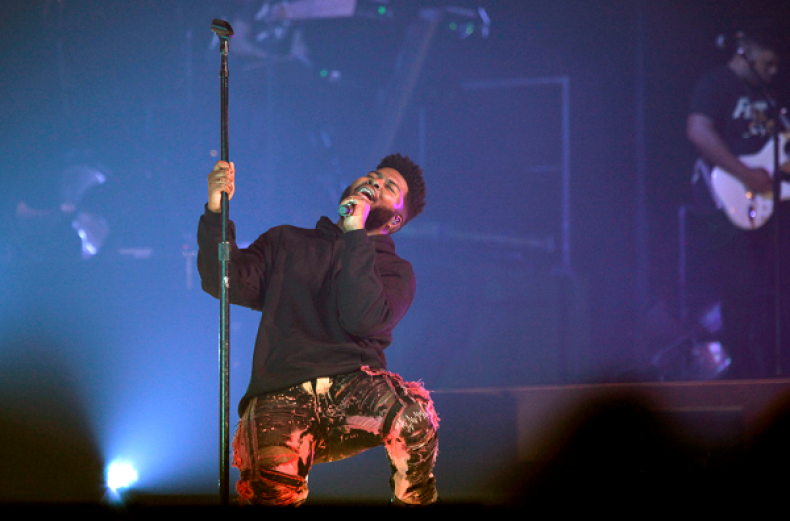 The benefit, A Night for Suncity, is scheduled for September 1 at the University of Texas at El Paso's Don Haskins Center. Tickets, ranging between $53.20 and $73.20 per ticket, went on sale on Wednesday and can be purchased through Ticketmaster. The singer's nonprofit organization, The Great Khalid Foundation, noted on its website that all proceeds earned from ticket and t-shirt sales will go toward the El Paso Shooting Victims' Fund and the El Paso Community Foundation.
Khalid will serve as the headlining act, however, he will be accompanied by a few surprise guests.
"I have been rocked to the core by the horrific act of gun violence that came to El Paso, and by the continued acts of senseless violence that our country faces daily," Khalid said in a statement on Tuesday. "I want to give back to my community of El Paso, the city of the 915, who has given so much to me. Please come out and let's heal together through music while raising money to help those who need it.
Although born in Georgia and early childhood in various cities due to his parents' military status, 21-year-old Khalid attended high school in El Paso and has often shared his love of the city with fans. He featured tracks dedicated to the town on his 2017 debut studio album American Teen as well as his 2018 follow up extended play album, Suncity. His foundation recently held a Back to School drive, during which Khalid donated backpacks full of school supplies to middle school students across El Paso.
Khalid first mentioned doing something special for his hometown in the days following the August 3 shooting, during which a gunman opened fire at a Walmart in El Paso, specifically targeting Mexican shoppers. "Over the past few days, my mind and heart have been heavy. Hearing/seeing an act of terrorism happen so close to home, my family, and my friends has been unbelievable and shocking," he wrote in a Twitter post on August 5.
"Singing '915' and 'city of El Paso' on tour every night feels indescribable," he continued. "Over the past few days, I've been thinking of ways to help out and support the city. I'm planning a benefit concert later this month, all the proceeds will go to the families affected by the shooting. Sending everyone my love and will keep you guys updated."