Khan Sheikhoun, Town Where Chemical Attack Killed 86, Hit in Another Airstrike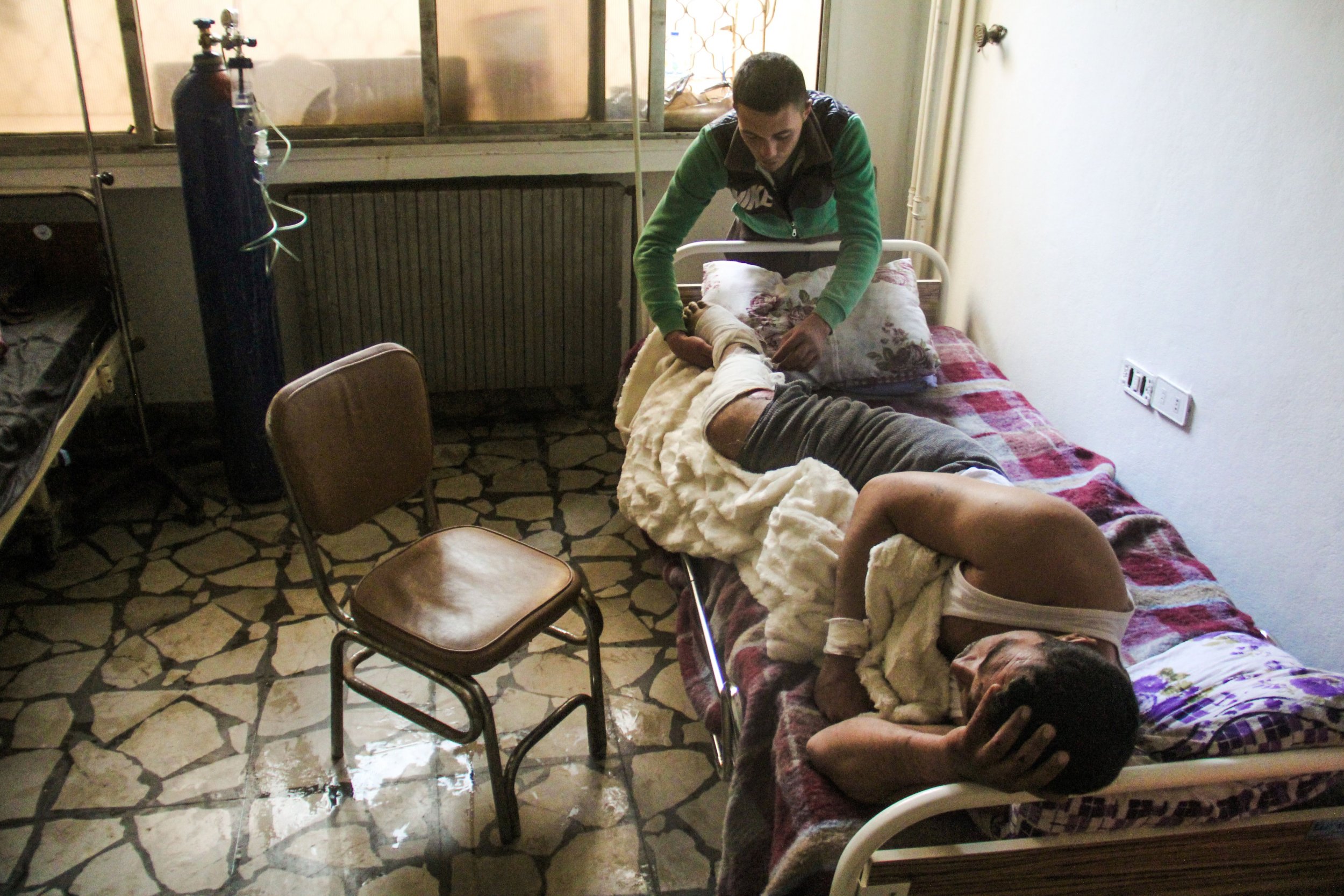 A military jet on Friday conducted an airstrike on the rebel-held Syrian town where a suspected chemical attack left dozens dead earlier this week and pushed the U.S. into its first direct military action in the country, according to a war monitor.
The Syrian Observatory for Human Rights (SOHR), a U.K.-based monitoring group with extensive contacts in Syria, confirmed to Newsweek that at least one strike hit Khan Sheikhoun, located in the northwestern province of Idlib, on Friday.
The monitor said the aircraft belonged to either the military of Syrian President Bashar al-Assad or the Russian air force, operating in the country in support of the internationally-maligned dictator.
It said the strike took place before noon on the outskirts of the town. The number of casualties caused by the strike remains unknown.
After Tuesday's attack, in which a suspected chemical agent dropped into the town killed 86 people and left civilians and rebels convulsing, foaming at the mouth and unable to breathe, the monitor reported further Syrian or Russian strikes on Wednesday.
Read more: What we know about Donald Trump's strike on Syrian regime air base
Russia admitted that the Syrian military had conducted the strike on Tuesday, but said it hit a weapons depot holding "toxic" weapons. International powers, such as the U.S., Israel, Turkey, France and Britain, accused the Syrian regime of targeting civilians with chemical weapons.
Syria denies possessing chemical weapons or that it has ever used them in the six-year-long civil war. Before Tuesday's incident, U.N. investigators held Assad's regime responsible for at least three chemical attacks in 2014 and 2015.
Ahead of a planned U.N. Security Council vote on a resolution against the Syrian regime, U.S. President Donald Trump cancelled the vote, instead opting to order strikes against a Syrian military airfield near the central city of Homs late Thursday. It was the first direct U.S. military action against forces loyal to the Assad regime.
The attack, which consisted of 59 Tomahawk missiles, killed six Syrian soldiers, according to the Syrian military, and destroyed nine jets, Russian media reported. The Syrian government called the attack an act of "blatant aggression," one that was aimed at undermining what Damascus said was its fight against extremists in the country.
The U.S.-led coalition is also operating in the country in a bid to defeat the Islamic State militant group (ISIS), which retains control of the eastern Syrian city of Raqqa.