Jamal Khashoggi Murder: Mike Pompeo Urged Turkey to 'Dial Back' Criticism of Saudi Arabia Claims Author
Turkey rowed back on the full details of the brutality of the murder of Saudi dissident Jamal Khashoggi following "shuttle diplomacy" by Secretary of State Mike Pompeo, according to the author of a book about the killing which drove a diplomatic wedge between Riyadh and the rest of the world.
On Sunday, Saudi Arabian Crown Prince Mohammad bin Salman (MBS) told CBS that he accepted full responsibility, but denied he ordered the murder of the journalist at the Saudi consulate in Istanbul on October 2.
Khashoggi was killed after he went to the mission at 1.14 p.m. to get documentation proving that the divorced journalist was single, in order to marry his fiancée, Hatice Cengiz.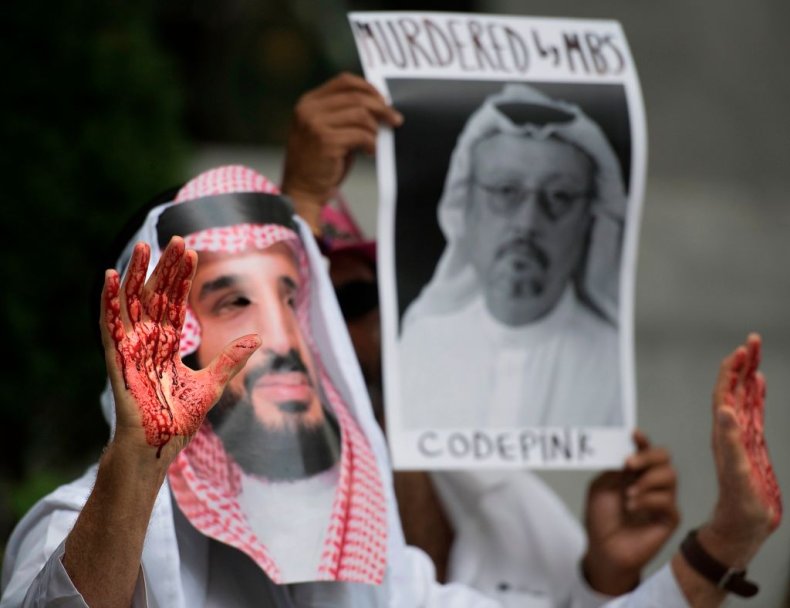 Turkish President Recep Tayyip Erdogan led international calls to condemn Saudi Arabia, with his officials revealing grisly details that Khashoggi was dismembered and carried out in five suitcases into the consul-general's residence.
It also led to bipartisan calls for action from the U.S. Senate. However, the Donald Trump administration seemed reluctant to sideline a lucrative ally.
But the author of Murder in Istanbul, Jamal Khashoggi, Donald Trump and Saudi Arabia, published this week to coincide with the first anniversary of his death, has told Newsweek that Turkey's initial condemnation of Riyadh was later toned down.
Writing under the nom de plume Owen Wilson, he said Turkish officials switched their initial story that Khashoggi had endured two hours of interrogation and torture before being murdered.
"What Turkey has shared in factual details since then has gradually shrunk the ordeal for Khashoggi from two hours to 10 minutes," Wilson said.
"The change in story followed the shuttle diplomacy by Mike Pompeo, after which Saudi Arabia finally officially admitted that Saudi officials killed Jamal Khashoggi and started legal proceedings against the death squad."
"It looks like it was the quid pro quo for Saudi Arabia's admission of responsibility. In return for this public admission, Turkey agreed to dial back its public relations assault on Saudi Arabia," Wilson said in emailed answers to Newsweek.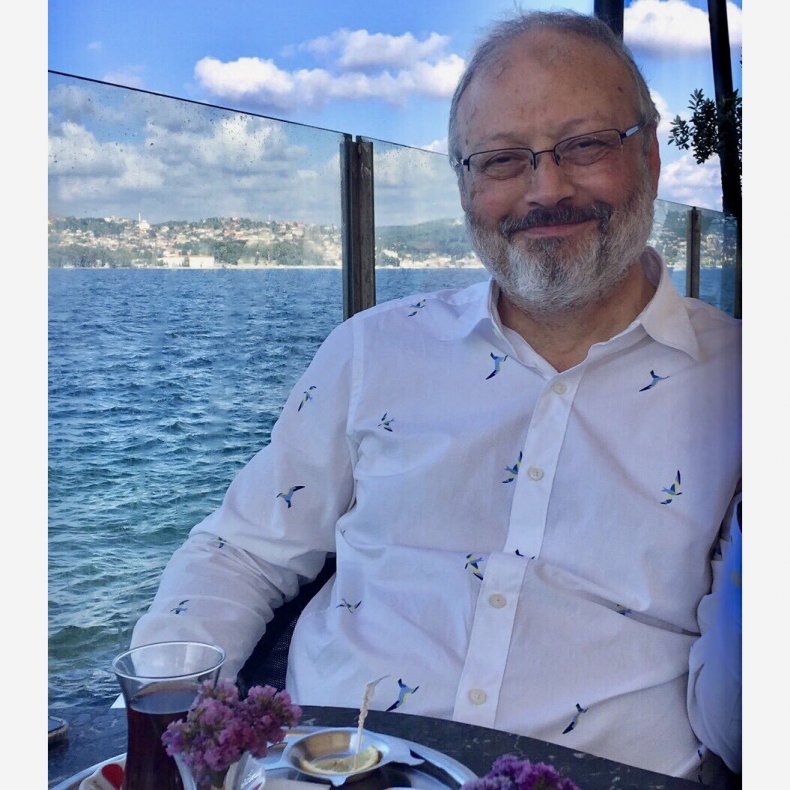 His book, which uses Turkish sources, said that Turkey had at least seven hours of recordings from the mission between 28 September to 2 October 2018, but only once played 11 minutes of the recording to secret-service delegations from the U.S., the U.K., France, Canada and Germany.
He said that Ankara only once shared 45 minutes with the UN delegation, leaving at least six hours and fifteen minutes of what happened inside unaccounted for.
Initial claims that he tortured changed to him being killed promptly after "diplomatic accommodation" was reached by Erdogan with MBS about the murder on 22 October, he added.
This was because it would have been a "body blow" for the Saudi palace to be found culpable for the mutilation of Khashoggi's body.
"Turkey has been rattling sabers ever since, but really not pushed the investigation any further. If the ugliest facts were held back, there is value in that as it means Erdogan holds a sword over the head of MBS.
"He has certainly stopped attacking MBS directly. If King Salman were to remove MBS from power, Erdogan's leverage over Saudi Arabia is gone," he added.
On Tuesday, Cengiz stood with others outside the mission in Istanbul to commemorate her fiance's death and has said she wants an international criminal investigation, telling Channel 4 News that "those who carried this out should not be able to escape. It is crystal clear."
What has happened to Khashoggi's body has not been revealed. The Saudi embassy in London said in a statement that they "condemn the abhorrent killing of Jamal Khashoggi inside the consulate and they are committed to holding the perpetrators accountable."
Turkish presidential adviser Yasin Aktay told al Jazeera: "Turkey approached the murder in a humanitarian manner since day one, demanding international pressure to bring the ones responsible to justice, including the ones who ordered the murder."