Khloé Kardashian Addresses Tristan Cheating Rumors: 'I'm Not Acting as if Tristan Didn't Cheat'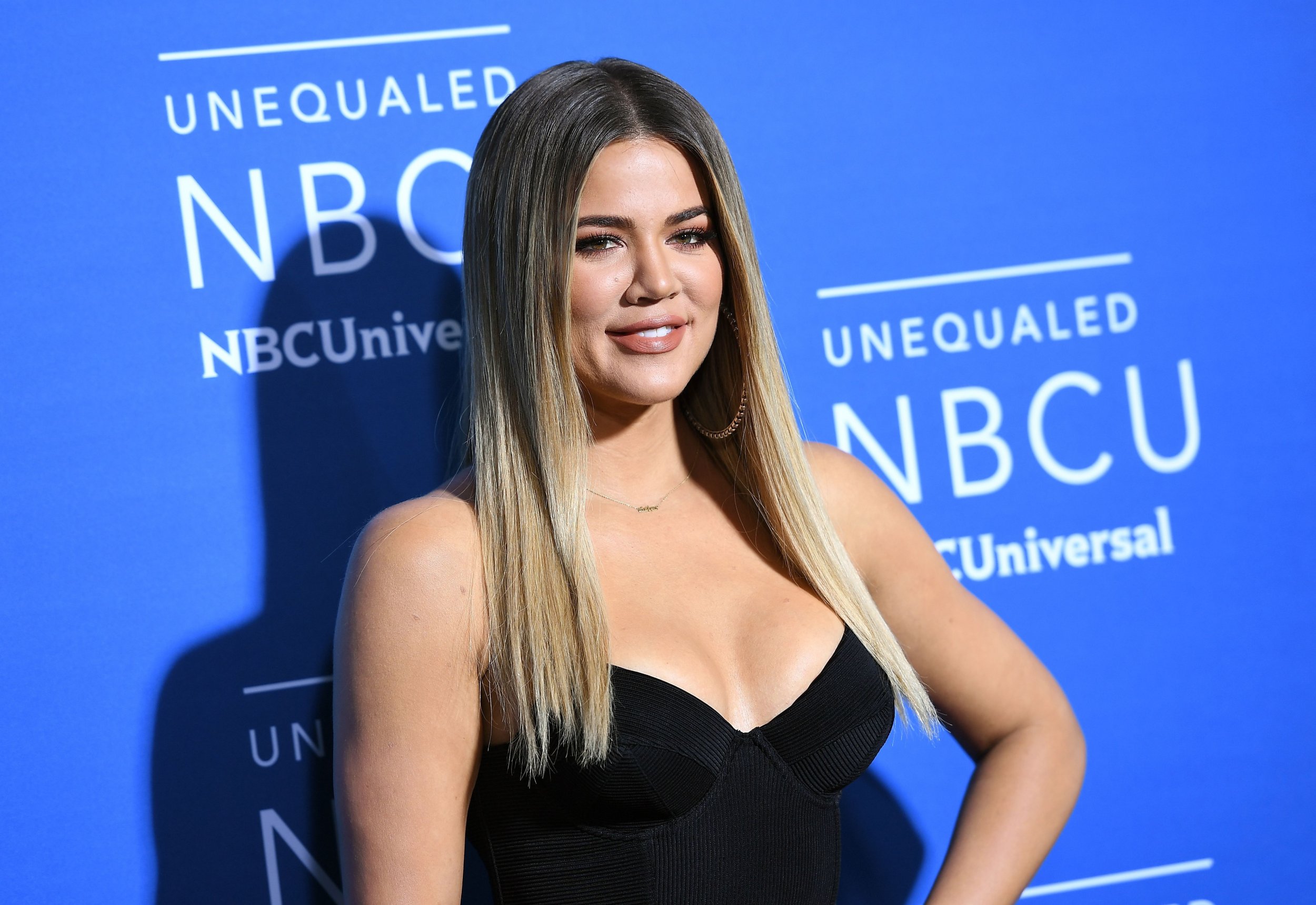 Khloé Kardashian seemingly admitted to boyfriend Tristan Thompson's cheating in an Instagram comment on Tuesday. The couple welcomed their first daughter together, True, on April 14.
The comment addressed rumors the pair are talking marriage posted by celebrity blogger Perez Hilton. Kardashian responded directly to an Instagram user who questioned if Kardashian had stated online sites had fabricated Thompson's cheating.
"I'm not acting as if Tristan didn't cheat," Kardashian wrote. "I'm saying the story about marriage and anyone insinuating they know what we speak about privately is 'crap.' Not upset by commenters. Not upset by anything. Only pointing out when blogs create stories for you all to believe when it's just simply untrue," she wrote.
Kardashian previously responded to an Instagram post by blogger Hilton, which included a photo of Kardashian and Thompson and a caption implying the pair was discussing marriage.
"Who makes up this crap you guys post?? Is this how slow the news is? You need this ridiculous story?? What a waste," she commented. "If you must write such crap please stop tagging me at least!"
Kardashian also responded to an Instagram user who said her relationship with Thompson is "sad." The user explained Kardashian is a strong woman and it's "pathetic" she would become "weak over a man."
"It's truly sad that you believe blogs and then actually take the time to comment on someone else's life," Kardashian shot back.
Videos of Thompson allegedly cheating on Kardashian surfaced just two days before Kardashian gave birth to daughter True. The videos showed Thompson cozy with women at clubs, one in which he is kissing a woman as another gropes him.
The Kardashian family did not immediately comment on the scandal. Kim Kardashian West was the first family member to comment on Thompson's alleged behavior, though she did not confirm the events.
"I don't know how to describe it besides, it's just so f******] up. … I feel like Khloé always dives into relationships and puts her whole heart into everything," Kim told Ellen DeGeneres on April 20. "She moved [to Cleveland]. The family gets so emotionally invested in whoever each other is with, we treat them like family, we give them our whole soul. We really were rooting for Khloé and we still are. She's so strong and she's doing the best that she can. It's a really sad situation all over."
Kim later revealed Thompson blocked her on social media.
Khloé Kardashian Addresses Tristan Cheating Rumors: 'I'm Not Acting as if Tristan Didn't Cheat' | Culture