Khloé Kardashian Continues to Promote Detox Tea on Instagram After Previously Deleting Ad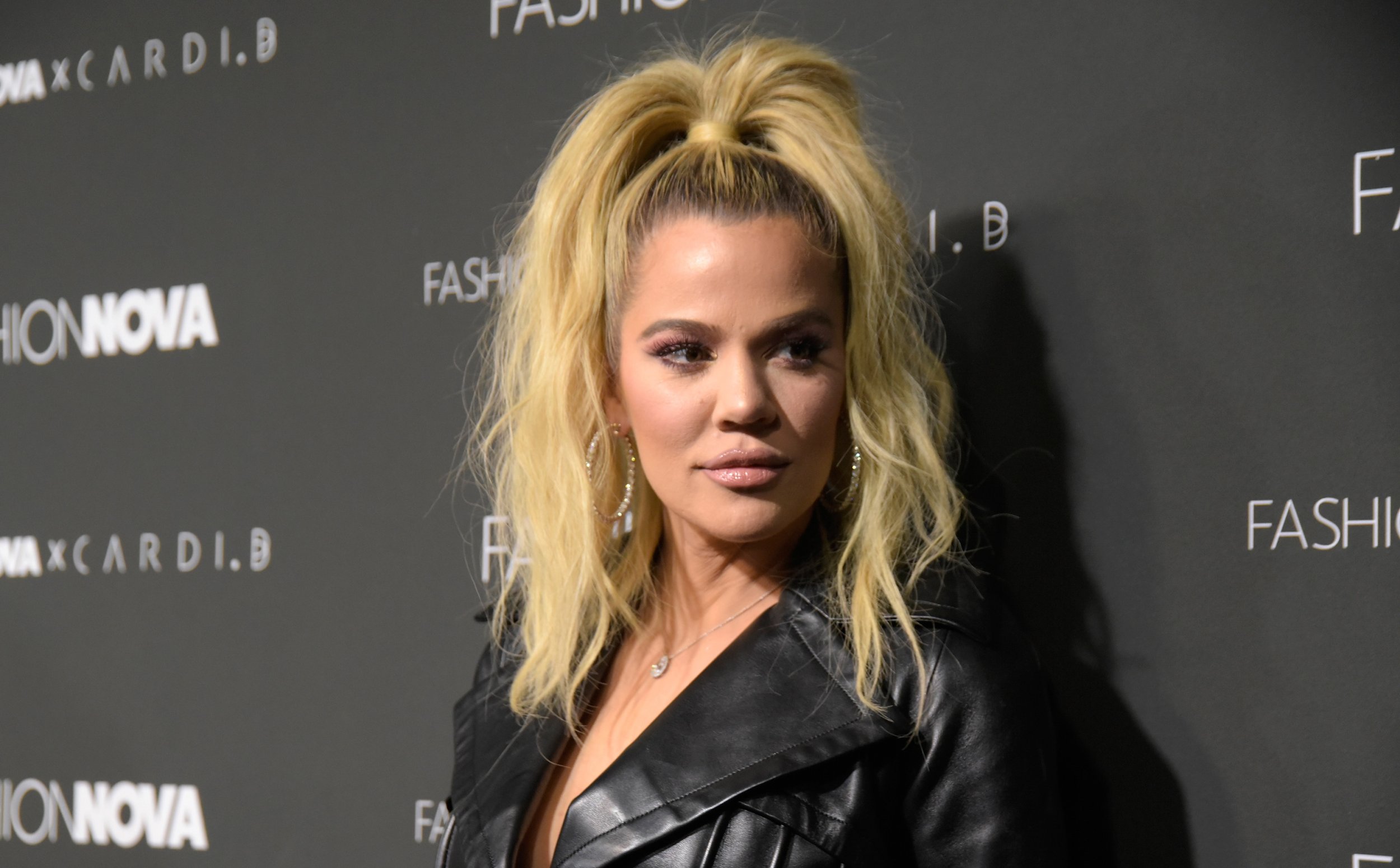 Despite intense consumer backlash on detox tea brands, A-list celebrities are continuing to promote the polarizing supplement and fans are over it. Khloé Kardashian's comment section was set ablaze following an advertised post Thursday morning for detox tea company Flat Tummy Co. Fans were quick to acknowledge how "disappointed" and "insulted" they were after Kardashian she felt like a "total tummy knockout."
The captioned photo read: "Ok you guys… I've been putting in work, adding in @flattummyco meal replacement shakes and I'm seriously feeling so good. My energy is up, my cravings are controlled and I actually feel like I'm a total tummy knockout."
Since the photo was published, it has garnered over 700,000 likes and thousands of harsh comments.
"Still promoting starving and using laxatives to your young female audience," Instagram user @gypseeroseee questioned.
"You have a daughter. Set a better example for her than shilling dangerous toxic teas. Please," @blairfs added. "You have the privilege to only pursue projects you're passionate about. This can't be that."
"How can you post 'inspirational quotes' literally all day long but then promote laxatives to young impressionable girls," @teddyedwardes wrote.
This isn't the first time celebrities–specifically the Kardashian clan–have received criticism for "weight loss teas" that reportedly have no scientific backing to their health claims. The Good Place star Jameela Jamil has continuously been vocal about ending detox teas and negative stereotypes made against women.
While Kardashian hasn't directly addressed the detox tea backlash, she has previously deleted a comment in April from Jamil on another advertised post, calling her "irresponsible."
The comment read: "If you're too irresponsible to: (a) own up to the fact that you have a personal trainer, nutritionist, probable chef, and a surgeon to achieve your aesthetic rather than this laxative product...and (b) tell them the side effects of this NON-FDA approved product, that most doctors are saying aren't healthy [...] then I guess I have to."
Following Jamil's comment and the resulting public scrutiny, the Revenge Body responded to the criticism in an interview with The New York Times but later deleted the March-dated advertisement.
"Well, listen, I am showing you what to do, silly person, 15 repetitions, three times, here's the move …" she explained to The Times.
The Good Place star responded to the interview via Twitter March 31: "Essentially, 'f*** the young, impressionable people, or those struggling with eating disorders, we want the money.'"
Jamil has yet to comment on the newest Kardashian, detox tea partnership and her team declined Newsweek request for additional comment. The Good Place star published an opinion piece to Newsweek last year saying that celebrity advertisements are far more than what meets the eye.
"Your favorite celebrity stands in front of the camera sucking in her stomach, standing next to (not drinking, they are never drinking) the product, in an artistically lit, heavily made up, sexy shot, boldly claiming, but in such a relatable way, that they too struggle with their weight, and their new, incredibly slim, toned bodies are in no small part owed to the power of the powdered drink they are flogging," the actress wrote in December. "There is absolutely no mention at all of their personal chefs, dieticians, personal trainers, cosmetic surgeons, laser specialists, and in many cases… Photoshop savvy staff… (cue the sound of me banging my head against the table…)."
"The product always has a fun, breezy name that has the word 'slim,' or 'fit,' or sometimes 'model' in it. Weirdly they never have the words, 'laxative,' 'diarrhea' or 'burning anus' in the title, even though that's often the main effect of said slimming detox drink," she continued. "That's right reader, if you didn't know, now you do—most of these nonsense products that prey on insecure and vulnerable women, are selling glorified, sexy laxatives."
Read the full opinion piece here.