Khloe Kardashian Confirms Pregnancy? Instagram Conversation With Boyfriend Tristan Thompson Has Fans Convinced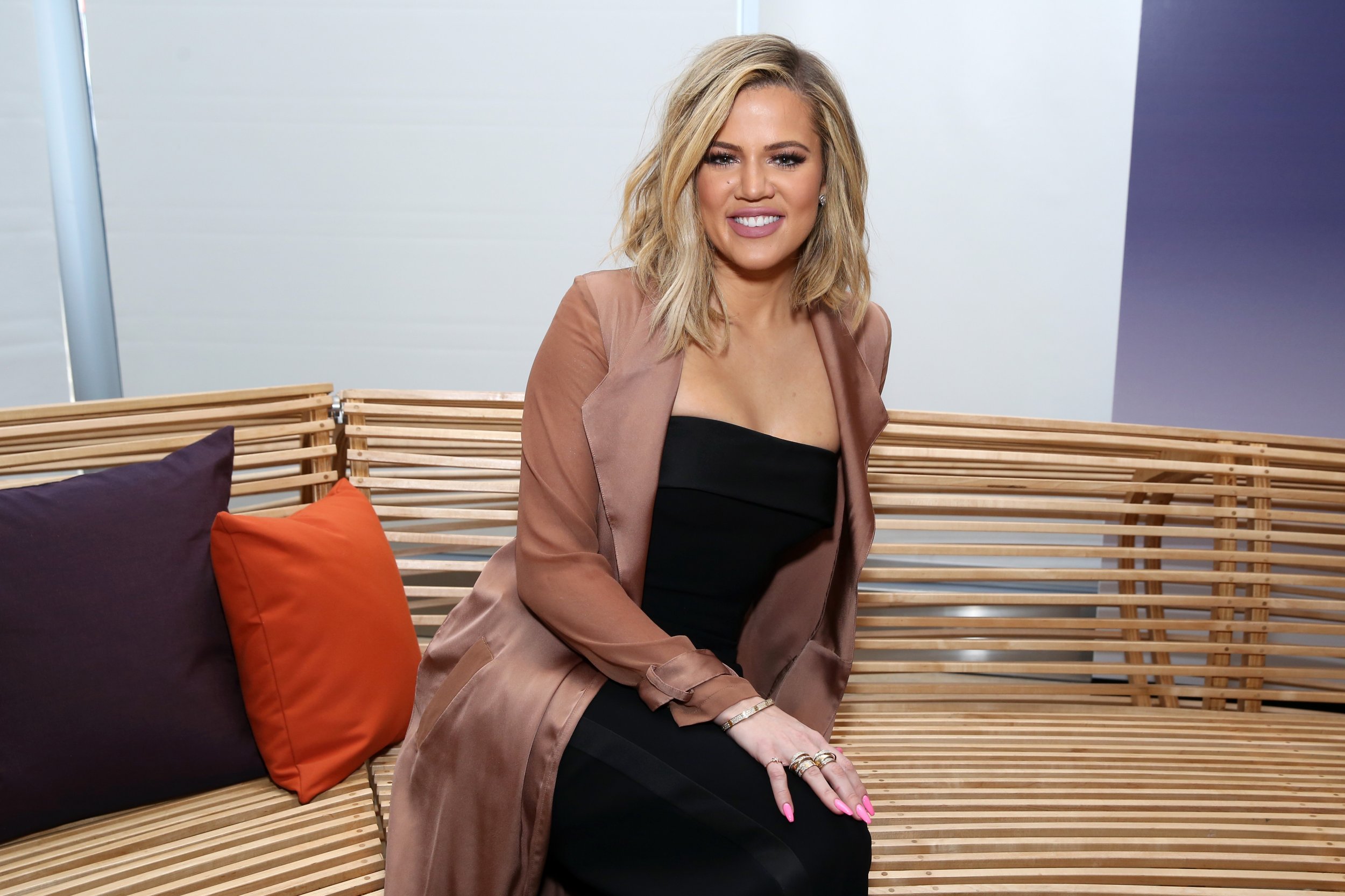 Khloe Kardashian has so far been keeping mum on speculation that she is pregnant with her first child, but the reality television star may have just subtly confirmed it.
Eagle-eyed followers of Kardashian's Instagram page caught a potentially telling exchange Thursday between the 33-year-old celeb and her boyfriend, Tristan Thompson, a basketball player for the Cleveland Cavaliers.
The Keeping Up with the Kardashians star posted images from a photo shoot advertising her own fashion brand, and Thompson was one of the thousands of people to comment.
Thompson commented with several heart-eyed emojis and, "DAMM." More interesting is that he also used the emoji for the Mars symbol— " ♂"— which is commonly used to define the male gender.
Kardashian responded, "hey daddy," according to screen shots published by BuzzFeed Friday.
Us Weekly reported in October that Thompson and Kardashian are expecting a baby boy, but neither has confirmed the pregnancy.
The youngest of Kris and Robert Kardashian's three daughters, Kardashian was previously married to basketball player Lamar Odom. She has been dating Thompson, 26, since September 2016. Thompson already has a child with his ex-girlfriend Jordan Craig.
In April, Kardashian told the London Evening Standard that she and Thompson were introduced in the summer of 2016 by a mutual friend and immediately developed a bond.
"[My friend] said, 'I have someone I want you to meet.' I said, 'Absolutely not. I don't go on blind dates,'" said Kardashian.
But upon meeting Thompson, Kardashian continued, "We both felt this strong energy. I was like, Oh, this is such a nice, normal man—the normalcy is what I was craving.
"I'm a Christian, he's a believer in God and that's important to me. Tristan's morals and ethics are everything I've wanted and need in my life."
The Kardashian-Jenner clan, who have splashed their lives across E! reality shows for a decade, have been unusually quiet about Kardashian's rumored pregnancy.
Kardashian's half-sister Kylie Jenner, 20, is also reportedly expecting her first child with rapper Travis Scott, though again the family has refused to confirm reports.
The most famous Kardashian, Kim, is expecting her and rapper Kanye West's third child, a baby girl, via a surrogate in January.