Khloe Kardashian's Response to Leaked Photo Prompts Sadness, Confusion from Fans
Khloe Kardashian has responded to the controversy surrounding a leaked, unedited bikini photo this week by telling fans that she wants to be in control of her image after years of having her appearance scrutinized, admitting it has been "too much to bear."
"In truth, the pressure, constant ridicule and judgement my entire life to be perfect and to meet other's standards of how I should look has been too much to bear," the 36-year-old said in a lengthy post shared on Twitter and Instagram.
The move comes after an attempt to scrub the internet of an image of her in a bikini that was posted "by mistake" this week.
She continued: "'Khloe is the fat sister.' 'Khloe is the ugly sister'. 'Her dad must not be her real dad because she looks so different' 'The only way she could have lost that weight must have been from surgery.'
"Should I go on?"
The reality television star said she was not asking for sympathy but "to be acknowledged for being human."
She added that she tries to "live my life as honestly as possible and with empathy and kindness", but that "it's almost unbearable trying to live up to the impossible standards that the public have all set for me."
Responding to the criticism often leveled at her for posting heavily edited images of herself, Kardashian explained that she wants to "present myself to the world the way I want to be seen and it's exactly what I will continue to do unapologetically."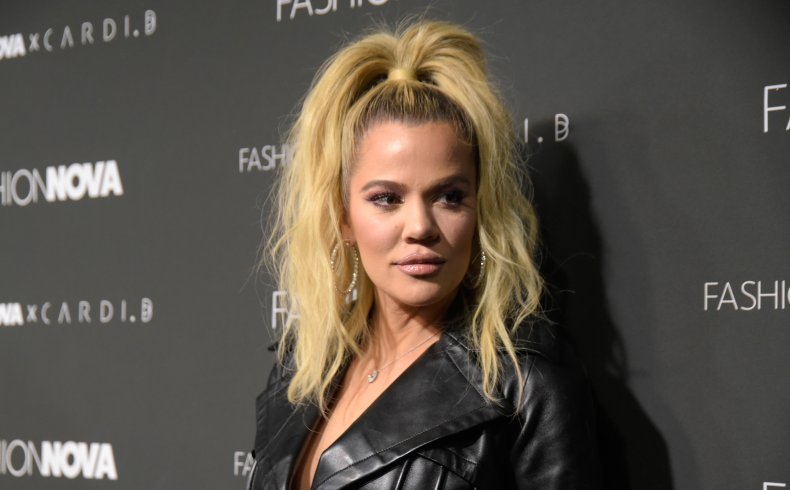 She added: "My body, my image and how I choose to look and what I want to share is my choice. It's not for anyone to decide or judge what is acceptable or not anymore."
The final part of her post concluded with a message to fans to do whatever makes them happy.
"We are all unique and perfect in our own way," she wrote. "Whichever way one chooses to be seen. I have realized that we cannot continue to live life trying to fit into the perfect mold of what others have set for us.
"Just do you and make sure your heart is happy."
On Instagram, the statement was posted alongside a number of photos of videos of Kardashian posing and displaying her body.
The statement has prompted confusion and sadness from fans are lamenting how Kardashian's body image and self-esteem has been so impacted that she struggles with natural photos of herself being circulated.
However, many are criticizing her for upholding impossible beauty standards that her young fans feel the need to emulate, encouraging the proliferation of photoshop and filters.
"Lol yes I read Khloe Kardashian's statement and while I have empathy for her, she is currently part of the problem," tweeted writer Sophie Ross. "This is sick and she needs professional help, not a platform where she lives a lie and separates young women from their money by teaching them to hate themselves."
Author Dana Schwartz added: "there's something so viscerally sad to me about khloe kardashian going onto instagram and showing her body in a low-light room because slightly unflattering unedited photos of her leaked."
Actress and body positivity activist Jameela Jamil also responded to Kardashian's post urging her to ditch editing her photos.
"I'm extremely sorry for what we all watched happen to you over the past decade," The Good Place star wrote. "It's so unacceptable. Now would be a great time to throw diet culture in the fuck it bucket, stop editing photos, admit to the help you get to look how you do, and be transparent with your fans."
Podcaster Melissa Stetten added: "The Kardashians are a HUGE reason people are insecure about their bodies. The least Khloe could do is leave up an untouched photo where she looks like a normal f****** human being."
Tweeting on Wednesday night, comedian London Hughes wrote: "Khloe kardashian has all that wealth, all that surgery, nutritionists, personal trainers, dieticians... I'm sure the money spent on her body alone could fund a small country... but yet babes STILL doesn't want an unedited pic of herself on the internet. That family needs help."