Khodorkovsky: Putin Will Step Down in 2019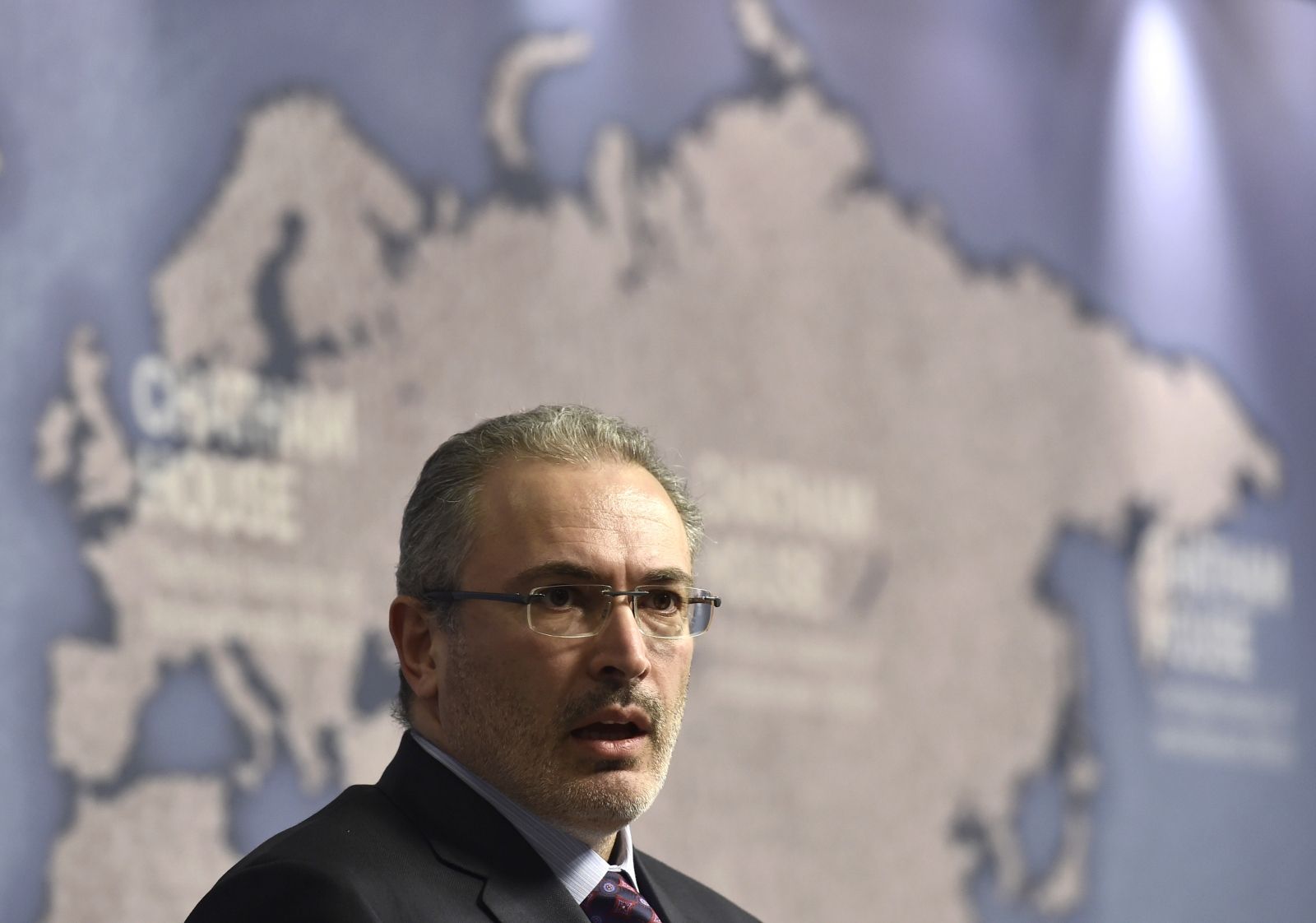 Mikhail Khodorkovsky, one of Russia's most famous political dissidents and one of the Kremlin's most prominent critics, has predicted in an interview with Russian weekly newspaper Sobesednik that Russian President Vladimir Putin's time at the helm of the country will come to an end by 2019.
Khodorkovsky, once Russia's wealthiest man, amassing around $15 billion according to Forbes as head of energy giant Yukos in the early 2000s, was famously imprisoned for a decade on fraud charges after publicly clashing with Putin on several occasions. In 2011, Amnesty International declared the jailed tycoon a "prisoner of conscience" and he was pardoned in 2013 by Putin himself on the grounds that Khodorkovsky's mother was terminally ill.
The former Yukos chief has since lived in exile in Switzerland but hinted to French daily Le Monde in September that he would be ready to "lead Russia" if he believed his efforts would be welcomed. In another major move, he signed a petition backing anti-corruption activist Alexei Navalny's protest march in February.
In the wide-ranging interview with Sobesednik published on Thursday, Khodorkovsky said the end of the "Putin era" was nigh and gave his opinion on the Russian opposition, the Ukraine conflict and the possibility of war between Russia and the West.
"Russia lives in long 15-16-year-long eras," Khodorkovsky said. "Putin's era, by my estimations, will be over by the end of 2015. The end of the era, of course, does not mean his swift exit! It will manifest itself in that he will cease be to be constantly forgiven," he added.
According to Khodorkovsky, Putin will see out his current third term as president which runs out in 2018 and even run for reelection again.
"It is assumed that Putin will stand in the election and win," Khodorkovsky said. "To me it seems that the most possible scenario is a Putin victory in the 2018 elections and his departure within a year's time," he added.
Describing Putin's mindset, Khodorkovsky said: "He lives in another reality—not an economic one, not a political one, but already, I think, in a religious one. He sees himself as the chieftain of the post-American world." He added that Putin's behaviour is "unpredictable" and "irrational."
"If he is shown that there is no possibility of retaining power besides war, then war is possible," Khodorkovsky said, adding that he believes the chance of nuclear war is smaller but a full altercation between Russia and the West in Ukraine, if the U.S. sends arms to Kiev, is the most likely scenario. The next possibility, according to Khodorkovsky, is a Baltic assault, and another option for Putin is a kind of proxy conflict in the Middle East.
The exact terms of Khodorkovsky's relationship with Putin and the conditions of his release from prison are not clear. In December, during Putin's annual end of year press address, the Russian president waved off a journalist's question over whether Khodorkovsky was a potential presidential rival, asking: "Which country is he going to be president of?"
During the same event Putin explained that he had not imposed any conditions on Khodorkovsky at the time of his pardon and that he did not regret his decision. "When I pardoned him, I did not instruct him whether or not he could or could not be involved in politics. That is his choice," he said.
Speaking to Sobesednik, Khodorkovsky gave a similar account of events, saying that his relationship with Putin is "clear" and that his recent expressions of political opinion about the Russian establishment are not a violation of the terms of his release. "I know some went to him and said that Khodorkovsky is violating his promises. Putin answered them—he has promised me nothing."
Khodorkovsky also spoke about Putin's biggest opposition figure in Russia, Alexei Navalny, saying that he thought Navalny's audacity and bravery were due to his life not having been clearly threatened by the authorities yet. He also added that Russia's relations with Ukraine will "heal" within three years if the conflict is not deliberately escalated.
He went on to accuse unnamed members of the Russian political group known as the siloviki—former security services members close to Putin—of being behind the murder of slain Kremlin-critic Boris Nemtsov, who was shot in Moscow in February. Khodorkovsky did not name the instigators or the culprits but said that some of these siloviki erroneously suggested that Putin would approve of Nemtsov's killing to men close to Chechen president Ramzan Kadyrov.
Russian business news channel RBC sent the interview to Putin's spokesman Dmitry Peskov, for a response. "There is nothing to comment there. [In the interview] there is nothing which deserves attention," Peskov said.