Khizr Khan, Father of Muslim American Soldier, to Donald Trump: 'Have You Even Read the United States Constitution?'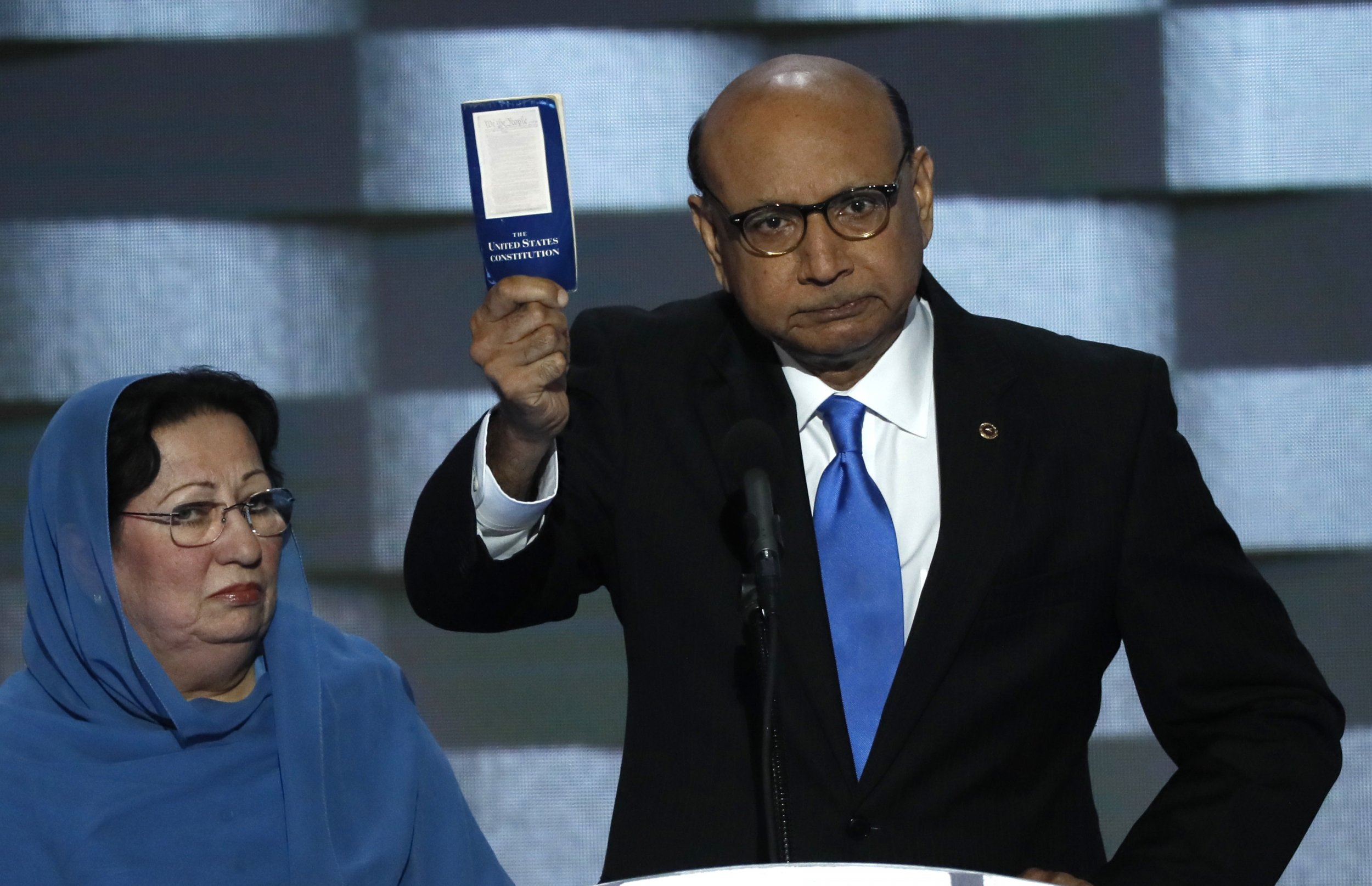 It wasn't the most eloquent speech. It didn't have the booming delivery and thundering applause lines of several of the politicians, preachers and celebrities who've spoken at the Democratic National Convention this week. But the somber remarks by Khizr Khan, the father of a U.S. Army soldier killed in Iraq, were some of the most poignant we've seen in Philadelphia.
Speaking less than an hour before Democratic presidential nominee Hillary Clinton, Khan and his wife addressed the audience as grieving military parents and proud American Muslims. He noted that if it were up to Republican presidential nominee Donald Trump, his son, Army Captain Humayun S.M. Khan, "never could have been in America." Last fall, Trump proposed banning Muslims from entering the country, though he's since adjusted his stance to a ban on immigrants from countries that have been "compromised" by terrorism.
"He wants to build walls and ban us from this country," Khan said, speaking slowly and deliberately. "Donald Trump, you're asking Americans to trust you with their future. Let me ask you, have you even read the United States Constitution?" The crowd, nearly silent as Khan began his remarks, began to cheer as he pulled a pocket-size copy of the document from his suit. "I will gladly lend you my copy."
"You have sacrificed nothing!" Khan shouted over the din.
The Charlottesville, Virginia, father concluded by asking Americans "to honor the sacrifice of my son and our election day, take the time and vote and vote for the healer…Hillary Clinton, not the divider."