Kia Employs EV6, Sportage Looks in Redesigned 2023 Niro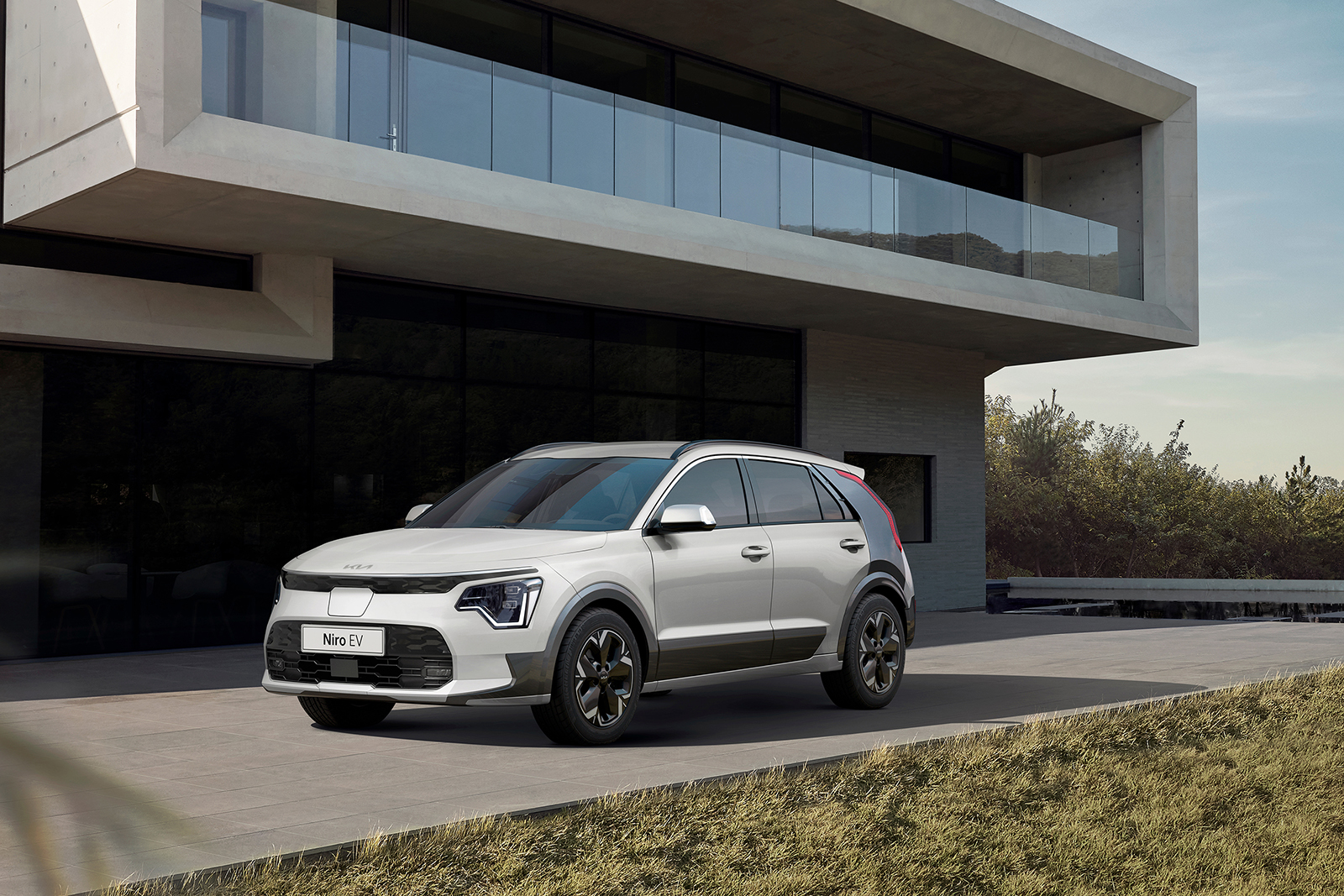 The Kia Niro has been redesigned from the ground up of the 2023 model year, pulling inspiration from EV6 and Sportage models that currently await their turn to arrive on dealership lots.
The crossover's two-tone body styling, boomerang-shaped taillights, and slimmed fascia given the model modern appeal. A wide panel at the rear is designed to improve airflow.
On its front, the car wears a fresh take on Kia's signature 'tiger face', complete with LED daytime running lights.
Special attention has been paid to the roominess of the cabin of the new Niro, which features recycled materials. Its headliner is made from recycled wallpaper, seats from Bio PU with Tencel from eucalyptus leaves and BTX-free paint is on the door panels.
The clean design of the passenger space culminates in an off-center dashboard that combines screens with skinny air vents that have been incorporated within diagonal gaps.
A coat hanger is incorporated on the backside of front seat headrests.
Kia will sell the model with hybrid, plug-in hybrid, and electric powertrains. The versions are destined to arrive on U.S. shores has yet to be revealed.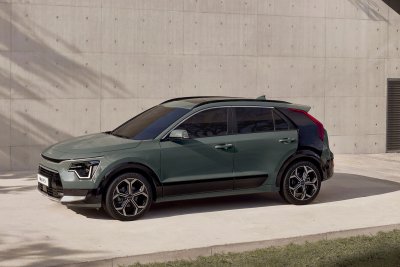 A unique Greenzone Drive Mode moves the model from plug-in hybrid or hybrid drive mode into operating on only battery power. This happens when the vehicle's technology recognizes that it is driving in residential areas or near schools and hospitals. Drivers are able to designate favorite places to use the tech by registering it as a green zone within the navigation system.
The 2023 Kia Niro's on-sale date and pricing has yet to be announced.