Kia EV9 Concept Is an Electric SUV That's the Size of the Telluride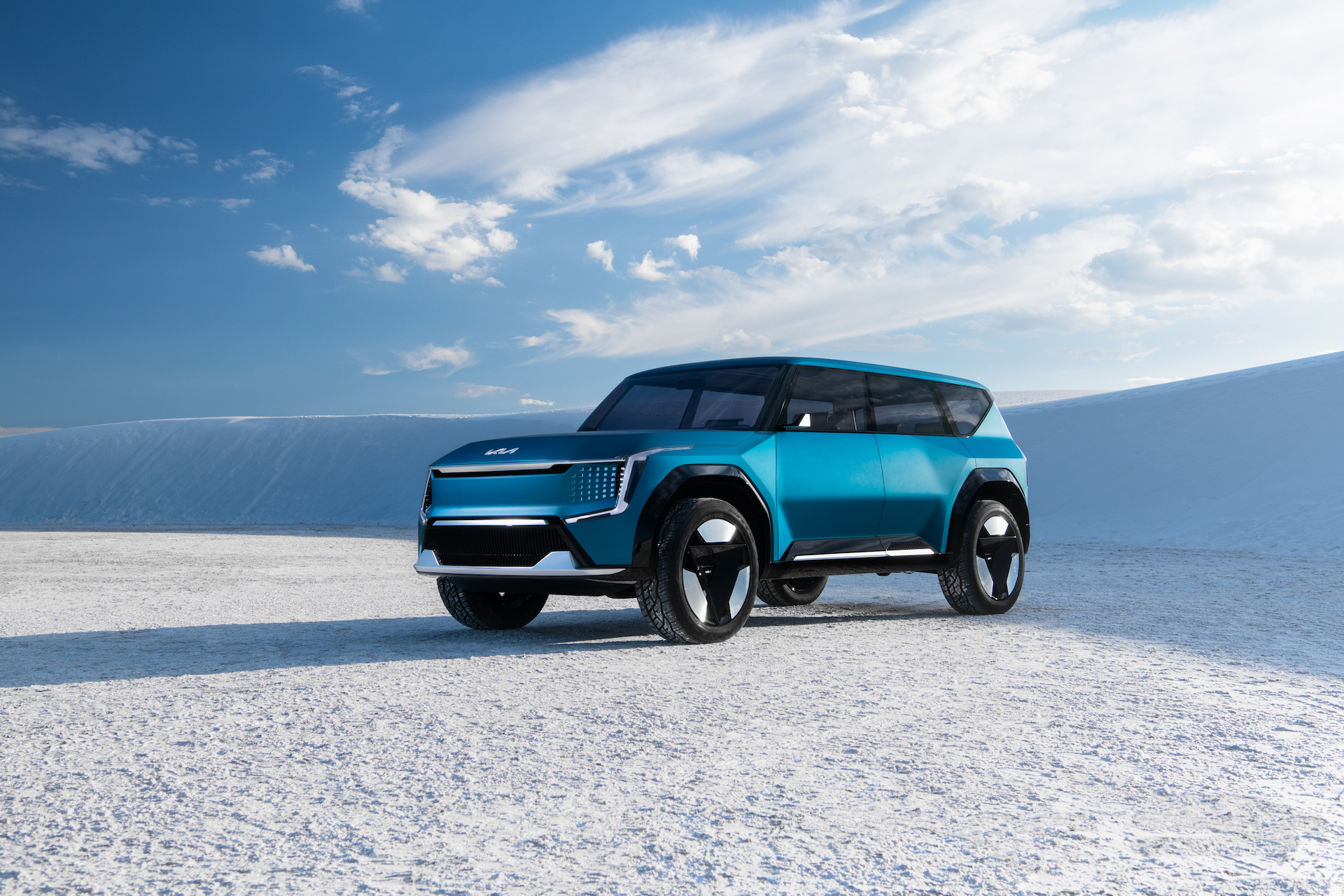 During AutoMobility LA last week, Kia Motors signaled an expansion to its forthcoming all-electric offerings with the unveiling of the Kia EV9 SUV concept.
Already coming to market with the EV6 crossover in January 2022, the EV9 is an electric response to the company's three-row Telluride SUV.
The EV9's design springs from the pillars of Kia's "Opposites United" philosophy, emphasizing clear and simple lines that have been created to evoke feelings of serenity, calmness and wellbeing, according to the automaker. This stands in direct contrast to the rugged exterior and interior design of the current generation Telluride.
Kia's typical nose has been reworked for the EV era. The EV9 Concept has a front air vent design that is similar to the one on the EV6.
Vertical daytime running lamps don the corners. At the front, they are paired with a star cloud pattern display.
Via the push of a button, roof rails are retractable when not in use.
Conventional wing mirrors have been replaced with a camera monitoring system.
The company says that the concept SUV has a range of up to 300 miles. Charging from 10 percent to 80 percent is expected to take 20 to 30 minutes.
The EV9's cabin features a panoramic roof over simple interior design meant to showcase the size of the space.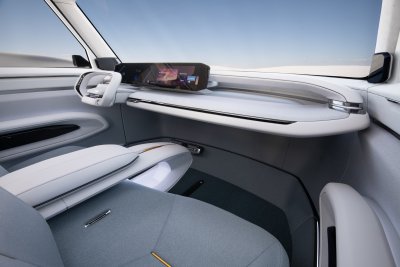 All media, climate control and comfort functions are controlled through a 27-inch wide display. The designers treated the steering wheel as an extension of the rest of the interior instead of a separate product.
The concept EV comes with three selectable modes for the interior. An Active Mode focuses on giving all passengers an optimal ride experience.
When the vehicle is stationary, passengers can enable Pause or Enjoy Modes. Pause Mode rotates the first row seats so that they face the third row while the second-row seats fold down, converting into a table.
Enjoy Mode turns the third-row seats towards the rear in what the company calls a "breakout space," opening the tailgate to let passengers take in their surroundings.
To recover some energy that the SUV uses, a hood vent duct area is used as a solar panel.
The EV9 concept is on display at AutoMobility LA and the LA Auto Show until November 28th.