Kia Rescues Soul EV From the Scrap Heap to Create One-of-a-Kind Concept Car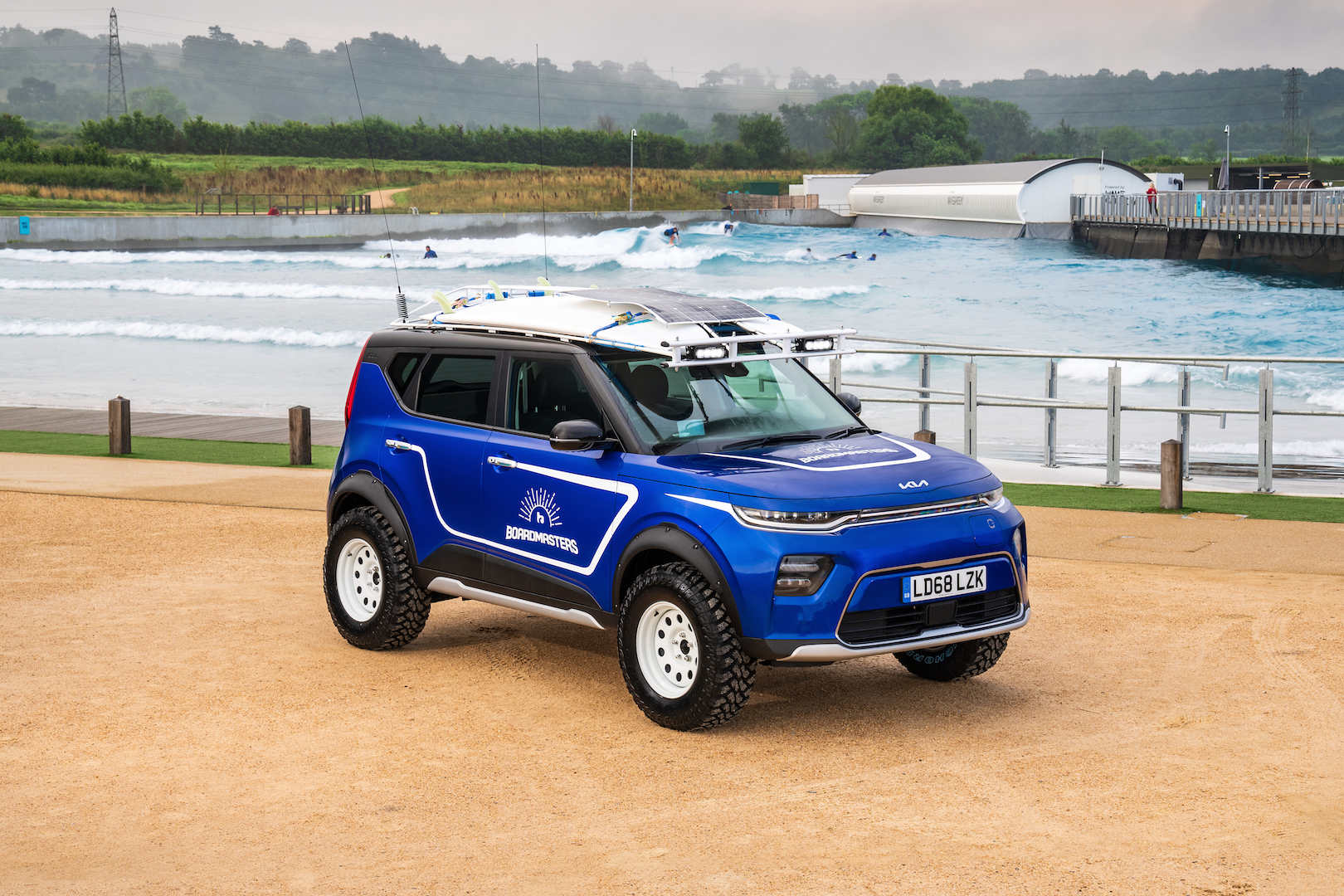 Early Monday, Kia UK announced the Kia Soul EV Boardmasters Edition, a one-off creation to commemorate the launch of Boardmasters 2021 in Cornwall, England. The car is a one-of-a-kind pre-production model that was originally intended for the scrap heap.
Kia UK is the automotive partner of the English surfing and music festival that will be held this year on August 11-15. The company will exhibit the car throughout the event.
This is the second time Kia UK has repurposed a pre-production car, following in the footsteps of the one-off 2019 Kia Stinger GT420 track car.
While maintaining the distinctive boxy design of the Soul, its stock wheels and tires have been switched out for 16-inch bright white steel wheels and 265/75 R16 Maxxis Bighorn sand tires. The new wheels and tires had to be accommodated with a three-inch lift and a fully independent suspension featuring new custom adaptors and modified struts.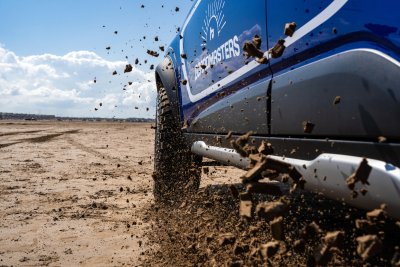 The bulkhead and front foot wells had to be significantly reworked in order to accommodate the new tires, which had an increased diameter of 30 inches.
A new custom-built steel roof rack was built out of recyclable lightweight steel tubing, ideal for lugging a pair of surfboards.
The roof features Neptune Blue metallic paint and black. Bright white decals run along the bodywork.
Keeping its stock powertrain, the vehicle gets 201 horsepower and 291 pound-feet of torque generated from a 64 kilowatt-hour long-range battery pack and 150 kilowatt electric motor.
The company says that the modifications made to the car are likely to affect the car's range. The standard car has a range of about 236 miles.
On the inside, the rear seating has been removed to maximize practicality and cargo space. The trunk has been turned into a wooden deck constructed from PEFC-certified spruce. The deck is stained white to evoke a seaside feeling.
The board rack is paired with a roof-mounted solar panel and a pair of Lazer ST4 Evolution LED spotlights.
Carried over from the standard Kia Soul, the car features a 10.25-inch touchscreen infotainment system with Apple CarPlay and Android Auto and 10-speaker Harman/Kardon Premium sound system.
A 12-volt leisure battery and mains inverter can charge the driver's devices without draining the main battery.