Kickstarter Publishes Report on the $3.5 Million Project That Never Delivered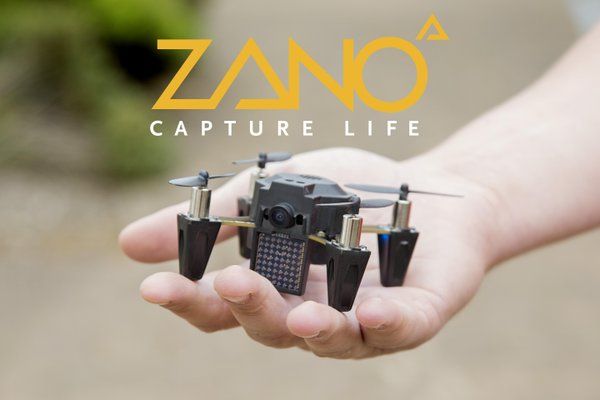 This past November, the British startup behind the much-anticipated Zano mini drone collapsed, leaving little trace of the nearly $3.5 million it raised on Kickstarter. The failure outraged thousands of investors, who petitioned to get their money back and asked Kickstarter to bear some responsibility.
The case prompted Kickstarter to hire a journalist to figure out what happened and whether the Zano drone was a scheme. After five weeks of research, journalist Mark Harris released a report on Monday chronicling the rise and fall of Zano and the Torquing Group startup.
First and foremost, the report concludes that Zano was not a scam, as many believed it to be. In short, Torquing Group co-founder Ivan Reedman got too ambitious, misled investors during the Kickstarter campaign, couldn't keep up with the heightened expectations and ultimately filed for the British version of bankruptcy.
The story is ridiculously long. The blogging platform Medium, which hosted the piece, clocked it at 53 minutes of reading time. Harris noted that Kickstarter had an advance look at the story but made no edits.
"We appreciate Mark's work in bringing missing chapters of the Zano story to light," Kickstarter wrote in a note to Zano backers. "The Kickstarter community is at its best when creators are transparent about where their project stands, from start to finish."
Here are four of the most noteworthy findings from Harris's article.
1. Zano Drone Kickstarter Promotional Video Was Heavily Misleading.
The video shown in the Kickstarter campaign was the bait that convinced thousands of people to invest in the Zano drones, but it wasn't an accurate representation, Harris discovered. Two people who actually received the drones found them to be faulty and able to do little of what the video advertised.
Reedman, in an interview with Harris, denied that there were any computer graphics involved in the video. But he admitted some advertised features were premature. Gesture control, for example, was not even ready by the time the company folded. But Reedman claimed the video was not dishonest. "I don't believe the video was misleading because Zano was very much about when, not if," he said. "The platform was built to be upgraded."
One of the people in the video told Harris that "what was in the video may perhaps be misleading." After closer investigation, Harris wrote that he believes the video was simulated and heavily edited, and any product simulations violate Kickstarter rules.
2. The Media Took the Bait and Hyped the Drone Without Testing It.
Zano representatives flew to Las Vegas to set up a booth at the Consumer Electronics Show in January 2015. Drone startups flocked over to see the drone in action, but the representatives would not fly it at the show and stonewalled technical inquiries. Harris reported that Reece Crowther, a former professional goalkeeper who joined Torquing Group as head marketer, gave multiple explanations to visitors as to why the drone could not fly, including Wi-Fi interference and that his laptop had been stolen.
"I started digging a little bit deeper, analyzing the tech behind it, and I realized: Oh my god, there's no way they're going to do this. This is completely bonkers," one competitor recounted to Harris. Nonetheless, tech media outlet Engadget named the Zano drone as one of the two best robots or drones at the entire CES. Months later, Popular Science named Zano in its "best of what's new 2015" list.
Crowther, by the way, is believed by some Welsh county council employees to have returned back home to Australia after Torquing Group collapsed.
3. Reedman's Health Problems Under Stress Were Not a Lie.
Reedman quit days before the company folded, citing personal health issues and "irreconcilable differences." And according to a supplier of Torquing Group, Reedman's resignation was the death of Torquing.
Some believed Reedman went into hiding with the money. But Harris confirmed that Reedman did indeed have health problems. During the summer of 2015, when the complaints started rolling in, Reedman started having chest pains and trouble sleeping. Three months later, when Reedman quit, he said he left with no shares and no company equipment, "not even a screwdriver."
4. There Will Be No Compensation for the Backers.
At the time of the bankruptcy, Torquing Group had a lot of debt. A Swansea-based liquidator who handled the bankruptcy is expected to recover his money selling off Torquing's intellectual property, lab equipment and office supplies. Any remaining funds will go to the U.K. government. For Kickstarter backers, since they did not sign an actual sales contract, their status as investors is in doubt.
A spokesperson from Kickstarter confirmed with Newsweek that "Kickstarter doesn't offer refunds." He also mentioned that only 9 percent of projects don't end up delivering the goods.