Kid Rock, Dismissed from Nashville Christmas Parade After Fox News Comments, Will Appear in Nearby Event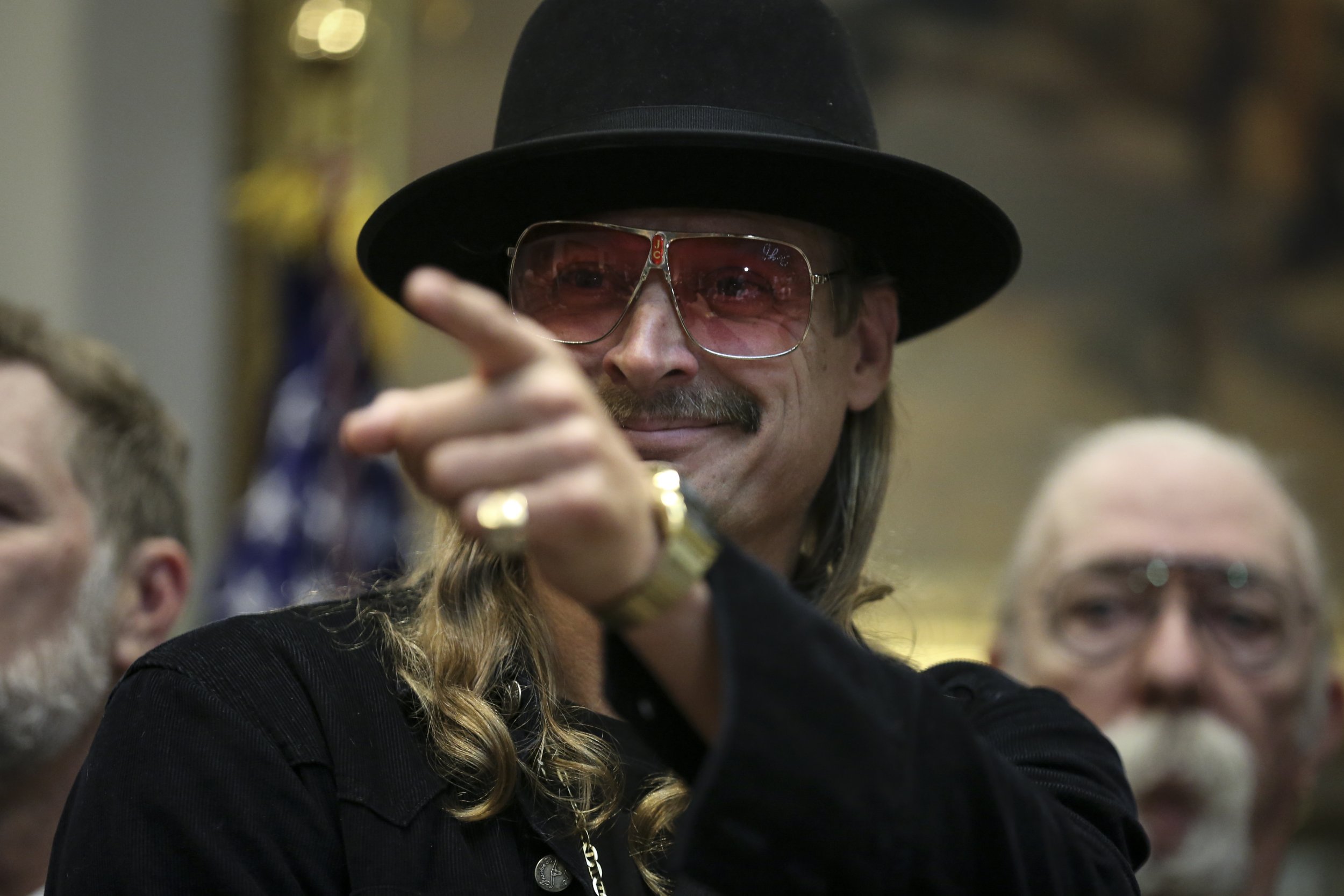 Kid Rock may have been axed from one Christmas parade, but that won't stop him from celebrating. After being removed from his position of grand marshal of the Nashville Christmas parade, he will instead be appearing at the Leiper's Fork Christmas parade. The Tennessee town lies just 40 minutes outside of Nashville.
The country singer reached out to the Leiper Fork parade after being let go from his Nashville duties, according to Laura Musgrave, parade director. "He has some friends out here, and we're wild and wacky, eclectic and fun," Musgrave told The Tennessean on Friday. "This parade has never been about politics — it's a Christmas parade."
Kid Rock will not be the grand marshal at the parade, which was scheduled for Saturday but rescheduled to December 15 because of expected treacherous weather. The grand marshal will be John Schneider, best known for his role as Bo Duke in The Dukes of Hazzard.
An appearance on Fox's Fox and Friends caused Kid Rock to be dismissed from his Nashville parade duties. The musician, who is a vocal Republican, appeared on the series and made comments about the era's focus on being politically correct, which some found problematic.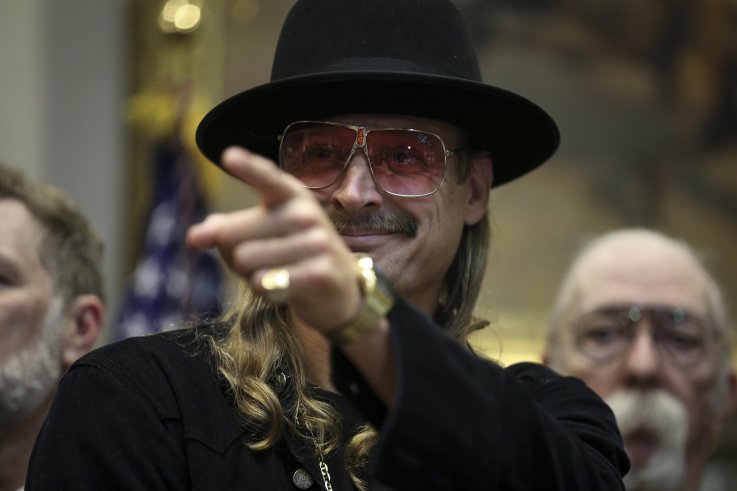 "God forbid you say something a little bit wrong, you're racist, homophobic, Islamophobic, this that and another. People need to calm down get a little less politically correct," Rock said on the air.
He also took a jab at co-host of The View Joy Behar by calling her a bitch.
The decision to fire Kid Rock was split. While some organizers were ready to oust him, the musician has personal ties to one of the parade sponsors. Steve Smith, who owns multiple bars on Nashville's famous stretch of Broadway who are sponsors, is close with Kid Rock. The pair opened the musician's Kid Rock's Big Ass Honky Tonk Rock N' Roll Steakhouse together this year.
Smith wouldn't let go of Kid Rock's grand marshal title without a payout. "Until someone reimburses us, he will be in the parade tomorrow morning and he will be the grand marshal," Smith told reporters before the parade on November 30. "All this got started over something stupid, and I can't believe it got this far. I'm sorely disappointed in how far this got. I don't know why the city is all up in arms about this. I guarantee you the public will stand behind Kid Rock."
The Nashville parade issued a statement about the musician's removal, noting the event should be family-oriented and fun. They instated James Shaw Jr., the famed Waffle House shooting hero, in place of Kid Rock as grand marshal.
Kid Rock, Dismissed from Nashville Christmas Parade After Fox News Comments, Will Appear in Nearby Event | U.S.