Kid Rock to Reporter Who Asked About Donald Trump Firing Jeff Sessions: 'He Should Fire You'
Arriving at the White House as a guest of President Donald Trump's for a bill signing Thursday, Kid Rock lashed out at a reporter who asked for his thoughts on one of the hot-button political issues of the day.
"Should President Trump fire Jeff Sessions," a reporter asked the rock-rap artist, referring to the attorney general, who Trump has repeatedly suggested he could soon fire.
Kid Rock, whose real name is Robert Ritchie, was evidently not in the mood to get into the palace intrigue of the Trump administration, responding: "He should fire you."
The recording artist was at the White House for the signing of the Music Modernization Act, which passed Congress unanimously last month and updates copyright legislation for the digital streaming era and will lead to increased compensation for artists.
"Certain entertainers have been taken advantage of but no longer, because of Trump, can you believe it?" Trump said at the ceremony, according to Billboard.
"The Music Modernization Act is now the law of the land, and thousands of songwriters and artists are better for it," Recording Industry Association of America President Mitch Glazier said. "The result is a music market better founded on fair competition and fair pay. The enactment of this law demonstrates what music creators and digital services can do when we work together collaboratively to advance a mutually beneficial agenda.
Glazier added: "It's a great day for music."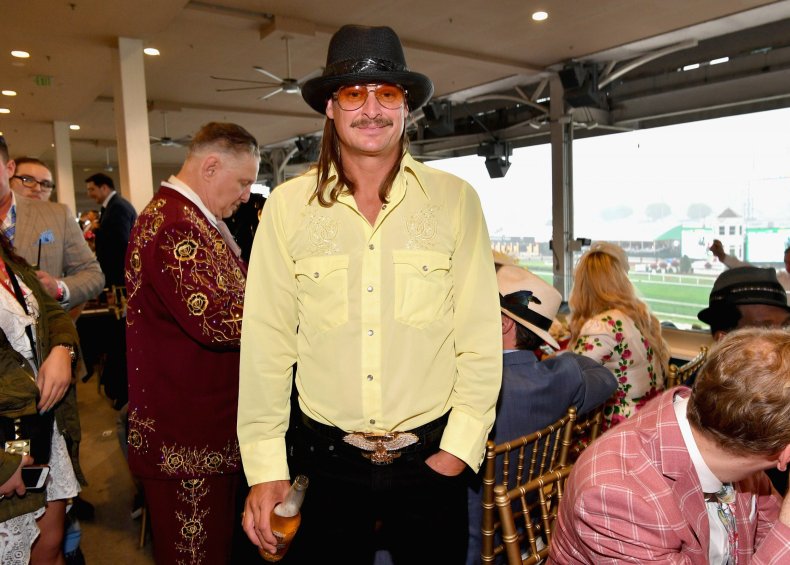 Also present at the White House for the signing was rapper Kanye West, who has been a vocal supporter of Trump's in recent months and was set to have lunch with Trump as well as Ivanka Trump and Jared Kushner later in the day.
Kid Rock briefly flirted with a run for Senate in 2018, but while that didn't come to pass he will hop on the campaign trail, joining Donald Trump Jr. to stump for Republican Senate candidate John James.