Kid Rock Ousted as Nashville Christmas Parade Marshal After Calling Joy Behar "B****" on Live TV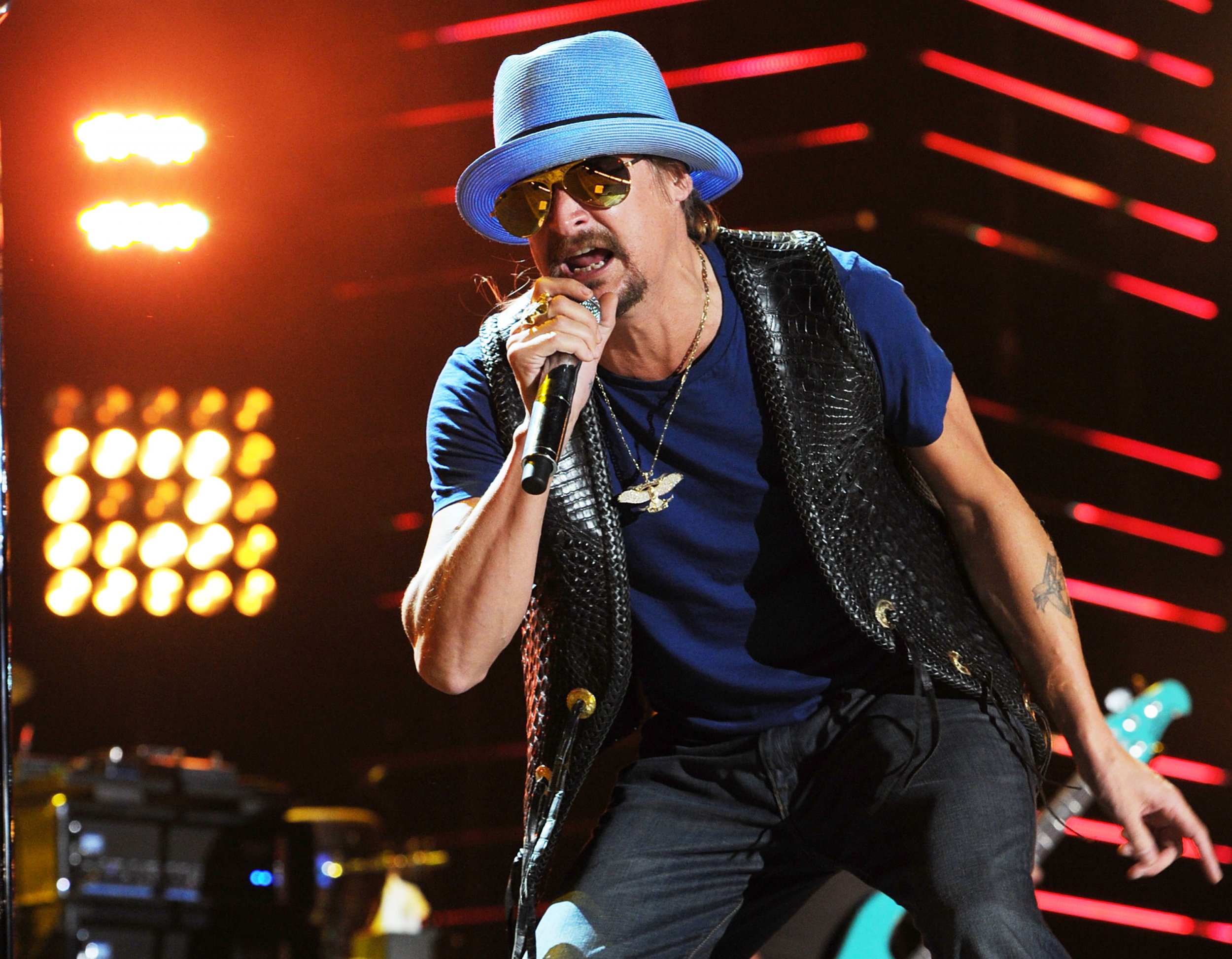 Kid Rock will no longer serve as grand marshal of the Nashville Christmas Parade after calling Joy Behar, host of ABC's The View, a "bitch" in an interview on Fox News Friday.
In his place, organisers have invited James Shaw Jr., who foiled a shooting at a waffle house back in April.
"Parade organizers feel that the grand marshal should personify the spirit of the Nashville community," a statement from top parade organizers read, reported The Tennessean.
In an Fox and Friends interview Friday, Rock had downplayed controversy over allegedly racist comments he has made.
"God forbid you say something a little bit wrong, you're racist, homophobic, Islamophobic, this that and another. People need to calm down get a little less politically correct," Rock said. "I would say, 'love everybody,' except I'd say, 'screw that Joy Behar bitch.'"
The comments prompted Nashville mayor David Briley to threaten to pull out of participating in the parade unless Rock was ousted.
The Mayor's Office issued a statement Friday, reported the Associated Press, saying "if Kid Rock is still the grand marshal tomorrow, the Mayor is inclined not to participate."
"When you have the grand marshal of what's labeled Nashville's Christmas parade saying hateful things on national television, the mayor obviously does not want to be included in an event with someone like that," spokesman Thomas Mulgrew said.
In a statement to ABC News after being ousted from the parade, Rock refused to apologise for insulting Behar.
"Behar has been an outspoken critic of President Donald Trump and when Myself, Sarah Palin and Ted Nugent visited The White House last year, Behar called it "the saddest day in in the history of the White House since the British burned it to the ground in 1814."
"Today I said "Screw that Joy Behar -----"
"Mess with the bull, you get the horns. End of story.
"I apologized for cursing on live tv, I will not for my sentiment nor do I expect an apology from her or anyone else who has choice words for me or doesn't like me.
"God Bless America."
The musician had insulted Behar amid a call for tolerance and kindness.