Kid Rock Will Win Senate Seat If He Doesn't 'Beat Up A Woman Between Now And August 2018' Says GOP Consultant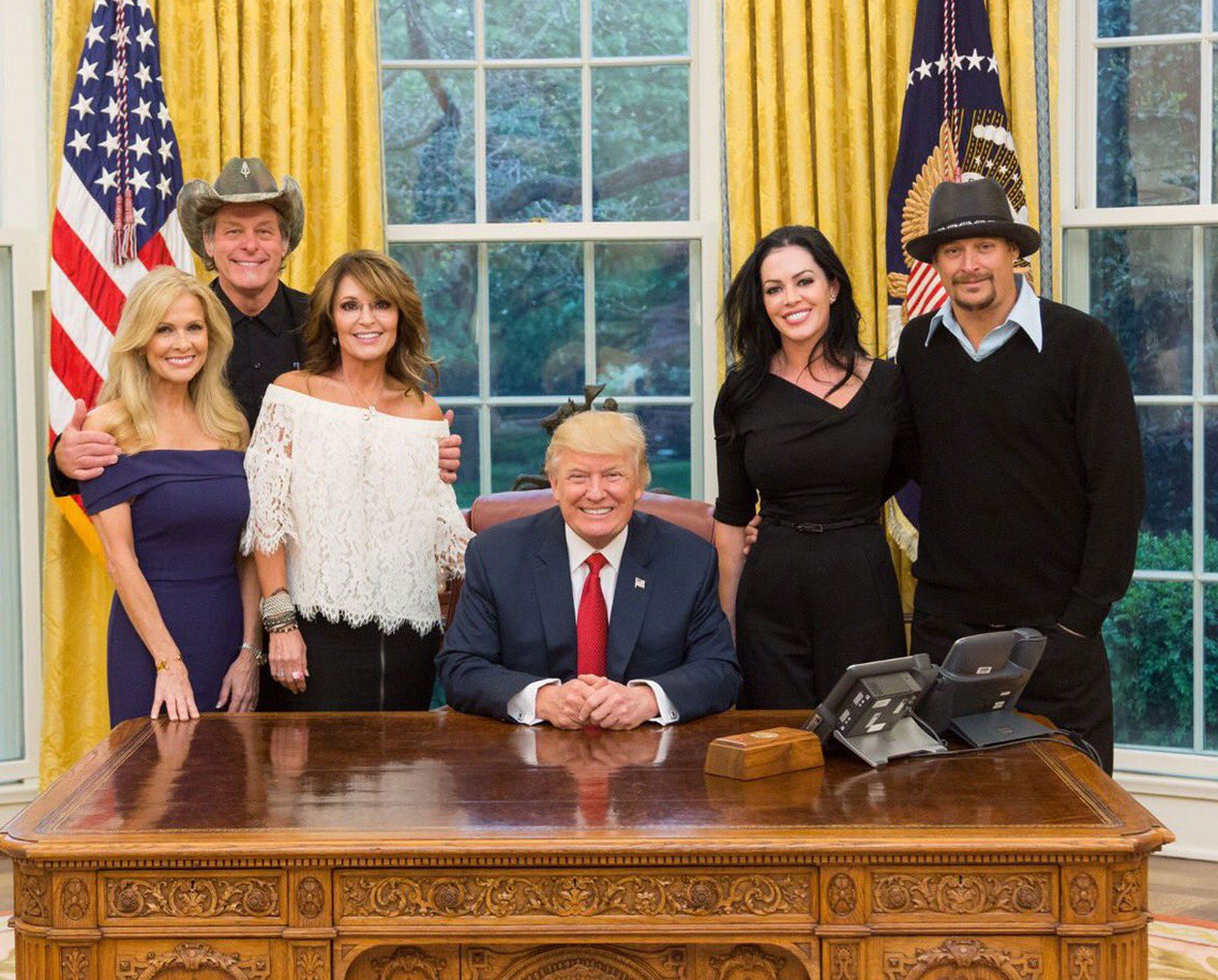 The singer Kid Rock would be a favorite to win a U.S. Senate seat if he enters the race in Michigan, a GOP consultant said.
Kid, real name Robert Ritchie, announced in a tweet last week that he was considering a Senate bid, sharing the website kidrockforsenate.com.
And in a land where a reality TV star is the president, the foul-mouthed singer stands a decent chance of winning, according to a Republican political consultant based in Michigan.
"Presuming Kid Rock doesn't get caught in bed with a little boy, or beat up a woman between now and August 2018, he's going to win the nomination if he gets in," Dennis Lennox told Politico.
"I think there's no question about that. I think he's the prohibitive favorite if he gets in," he added.
Kid Rock's website poses the question "Are you scared?" on its home page, where the star is selling merchandise including shirts that read: "Kid Rock for U.S. Senate."
However, Politico reported, key members of the GOP in Michigan told the website they had not heard from Kid Rock or any of his associates, prompting questions as to whether the singer is indeed considering a run for Senate or just enjoying the publicity that comes with such an announcement.
The singer has previously made controversial comments including telling those who protested his use of the confederate flag to "kiss his ass," and commenting on gay marriage: "I don't give a f*ck if gay people get married. I don't love anybody who acts like a f**king fa**ot."
He has also previously spoken out about "digging" Donald Trump, stating in 2016 in comments carried by Fox News: "To me, I'm just like, 'We gotta try something else,' and ... I'm not an expert at political science or anything. I do try to follow things, obviously. I'm a pretty good, tax-paying citizen of this country.
"Let the business guy in there. It's not really working too well running it not like a business. I mean, what business f**king survives when they're f**king broke?" he added.