Drug Dealer Reported Fake Kidnapping of Infant Son to Exact Revenge Against Rivals: Cops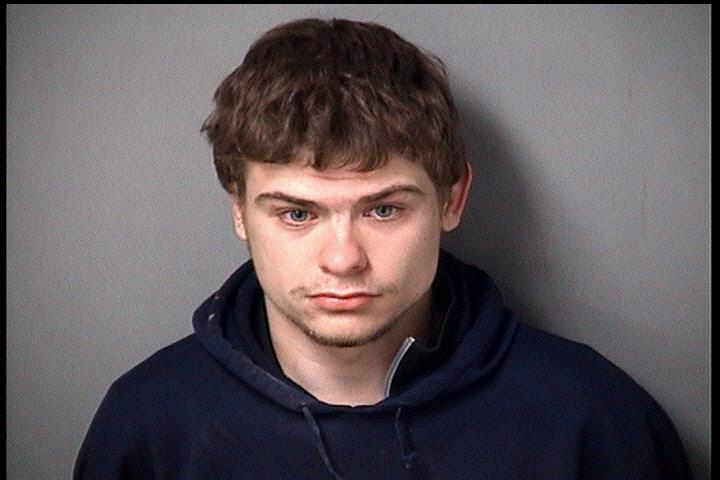 Life stopped in Central Illinois after an Amber Alert pulsed, setting off thousands of Good Samaritans and law enforcement members to work toward the safe return of 13-month-old Bentley Dutz.
It was around 5 p.m. on Dec. 15, when Fulton County Sheriff's Office fielded a 911 call from the father claiming his car was stolen by a trio of thieves while he was paying for petrol at a station in Farmington, Illinois.
Authorities claim Mitchell Dutz reported the helpless Bentley was seated in the back seat as the crooks took off with his wheels.
Thousands purportedly mobilized to save the infant.
Except it was all for not.
In fact, the entire kidnap and car thieving claims were allegedly juiced up by what law enforcement members characterize as a drug dealer dad.
Dutz was subsequently slapped by Fulton County prosecutors with Residential Burglary, False Police Report, False Representation of Police Statement, False 911 and other pending charges, according to the CBS affiliate WMBD-TV.
A Farmington Police Department officer ran on the call and was quickly informed by Dutz that he was fleeced of his charge and car.
The officer spread the word to other law enforcement agencies. They instantly fanned out resources in a widespread effort to find the man's missing boy.
After setting up a command post, WMBD reports that Dutz was questioned further and his story started crumbling. The network noted that the Fulton County Emergency Services and Disaster Agency (ESDA) confirmed that Dutz wasn't ripped off.
In fact, rather the man was merely sore about an alleged drug deal that didn't go his way.
That after he was allegedly robbed, he decided to cook up the idea of reporting the false kidnapping of his baby boy to help tag the thieves with a heavy tranche of criminal charges.
Before coming clean, one of the three allegedly named by Dutz in his initial report had nothing to do with the matter whatsoever, according to the network.