Kidnapped at 11, Rape Survivor Shares Her Story at Sexual Violence in Conflict Conference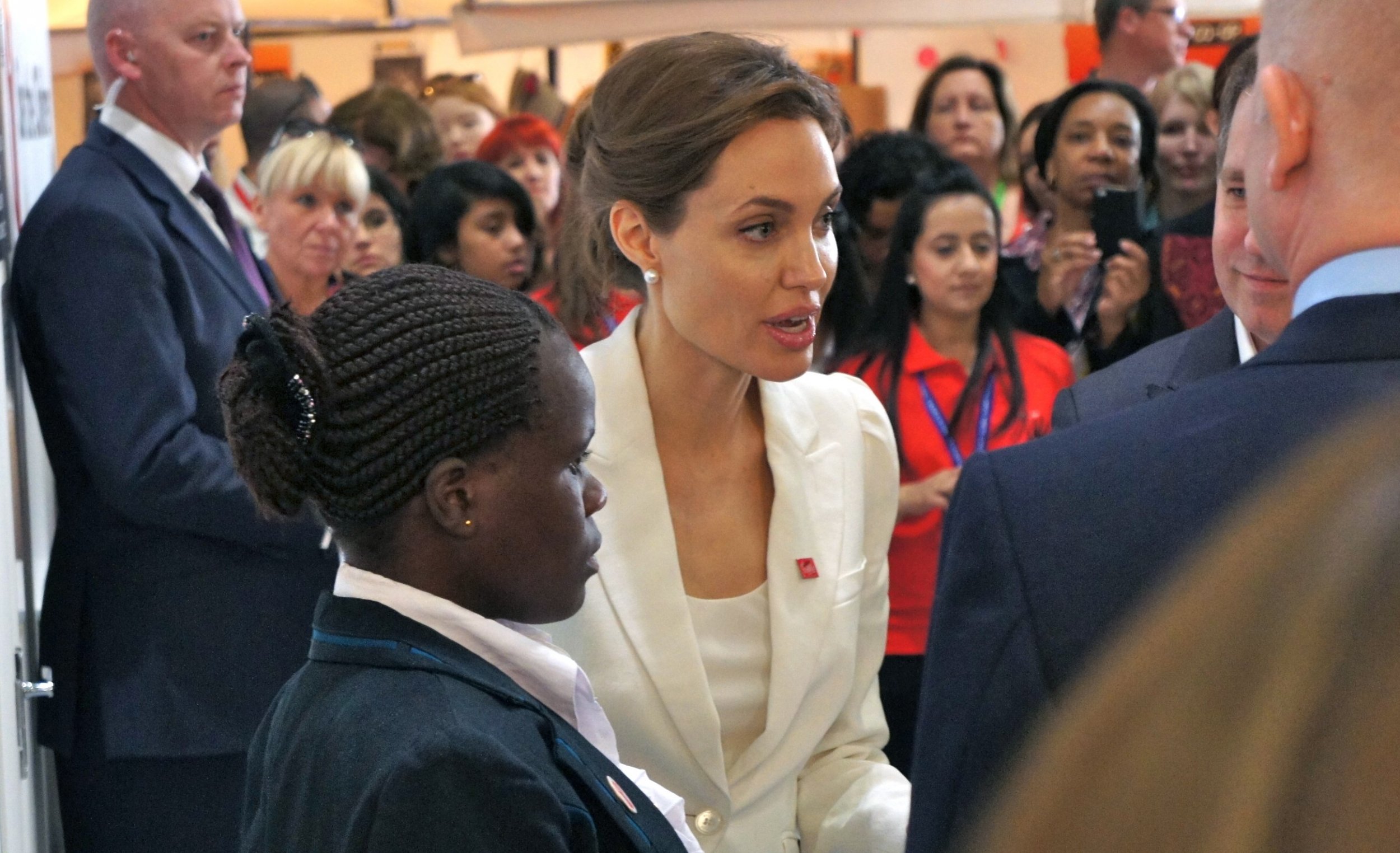 Moments before the official kickoff of the three-day conference on sexual violence in conflict that they are hosting in London this week, Angelina Jolie and U.K. Foreign Secretary William Hague stopped to talk to Faida Kasilembo.
Kasilembo, 19, speaks softly, but with calm, measured resolve. When she was 11 she was kidnapped by one of several armed groups operating in the eastern part of the Democratic Republic of Congo.
Kasilembo was raped regularly and forced to work as a child soldier for the next four years. In 2010, the French group BVES (Voluntary Force at the Service of Childhood and Health), led by Murhabazi Namegabe, negotiated her release.
"Now I cut clothes and make dresses," Kasilembo tells Newsweek, speaking in French. She also attends conferences and meetings, and has become an advocate for enforcing legal repercussions for rapists.
"I asked [Jolie and Hague] to stop the sex violence, and the bribery. If you are raped and you try to sue [the perpetrator], he can just pay the judge."
In DR Congo, rapists enjoy virtual impunity, according to award-winning documentarian Fiona Lloyd-Davies, who has recently released a film on the subject. In one day in 2012, 130 women and children, some as young as 6, were raped in the eastern DR Congo town of Minova. Last month, a Congolese trial of 39 soldiers accused of committing the mass rape resulted in the conviction of only two. Thirteen soldiers were acquitted for lack of evidence, and the rest were charged with crimes other than rape.
"It is a weapon of war aimed at civilians. It has nothing to do with sex, everything to do with power," Jolie said at the start of the conference, which will bring together delegates from more than 140 countries over the next three days to discuss approaches to addressing rape in conflict.