Violent Kidnapping Crew Targeted Drug Dealers and Immigrants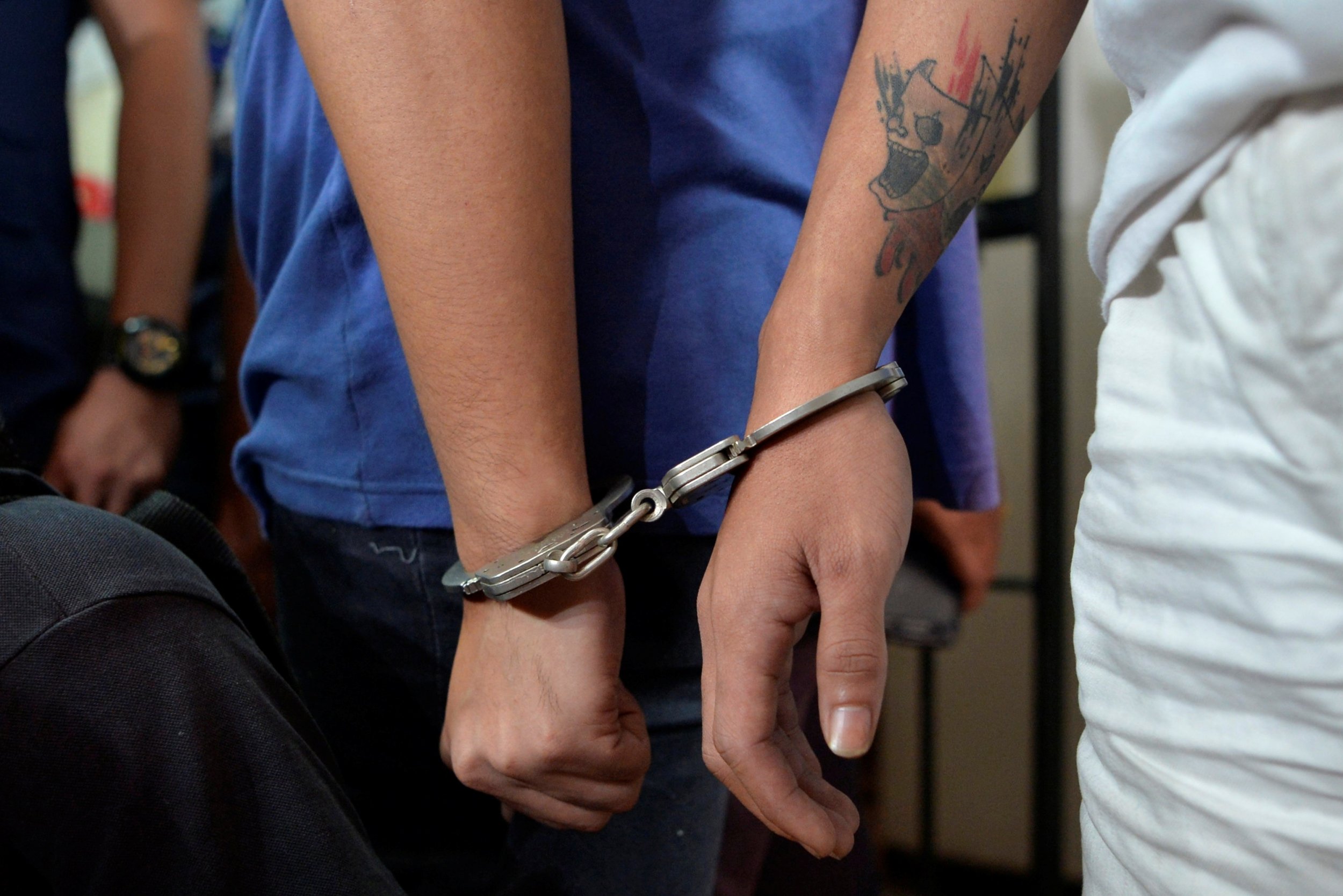 A New Hampshire man who was part of a brutal kidnapping crew that called itself The Joloperros—which loosely translates from Spanish as "stick-up men"—was sentenced to 13 years in federal prison last week, NH1 News reported last Friday. The Joloperros snatched high-level drug dealers—most of them from the Dominican Republic and in the country illegally—from the street, threw them into a van and sometimes tortured them while demanding ransom from their families.
Thomas Wallace, 27, was the last member of what prosecutors at the U.S. Attorney's Office for the District of Massachusetts called a gang of "organized, armed and violent" men behind what police believe could have been more than a dozen terrifying snatchings and home invasions targeting undocumented immigrants in Massachusetts. Wallace and his co-defendants were only charged with the July 2012 kidnapping of two men because those victims and the witnesses agreed to cooperate.
"They targeted anyone they thought they could make large sums of money from," FBI Special Agent Jeff Wood, coordinator of the North Shore Gang Task Force said after Wallace's arrest in 2015, according to an FBI news brief. "The victims and their families would not report the crimes," Wood said, "because they didn't want to admit that, yes, they were selling drugs or laundering money. And some of the victims were in the country illegally."
Wood explained that investigators tried to smash the crew multiple times but victims and their families were largely uncooperative—until The Joloperros grabbed a man and his friend in front of his wife in Lawrence, Massachusetts, on July 23, 2012.
That woman was waiting for her husband to come home when she heard someone yell, "Police!" and looked out her window to see him with a shotgun to his head, surrounded by a group of men wearing masks and T-shirts emblazoned with the word POLICE. She screamed as her husband and a friend of his were forced into a white Toyota minivan, which then sped off.
Police arrived and found a GPS tracking device and a zip-tie handcuff on the street, things commonly used by the gang, prosecutors said. These victims, investigators later learned, were transported to a house in Manchester, New Hampshire, where they were bound, had hoods put over their heads, then were beaten, kicked and burned with a hot iron. One man was put on the phone with a stranger who "threatened to kill him," according to a criminal complaint.
"They wanted money," from the victim, the complaint states. Somehow the victim wriggled out of his restraints during the night and crawled out a window. He banged on strangers' doors until someone let him in and called the police.
Within minutes, police had the New Hampshire safe house surrounded and rescued the second man. They also recovered several hundred dollars the victims had paid as a down payment toward their $100,000 ransom demand.
"The crew targeted drug dealers because they believed that the drug dealers were unlikely to cooperate with law enforcement, were subject to deportation, or feared reprisals, either against themselves or their families," prosecutors said. Most of the victims were from the Dominican Republic and only the victims from the July 2012 kidnapping cooperated with law enforcement.
Investigators said the kidnapping crew terrorized drug dealers in the Northeast for several years and that multiple victims "were burned, scarred, bruised," and sometimes even marked with a signature burn. At the gang's Manchester safe house, law enforcement seized dozens of firearms, including shotguns, GPS devices, irons used to torture victims, masks, zip ties, t-shirts with the word "police" on them, fake police badges, handcuffs and drugs. The ransom could be paid in the United States or the Dominican Republic and range from hundreds to thousands of dollars, officials said.
Wallace was arrested, the FBI reported, along with Danny Veloz, aka "Maestro;" Jose Guzman, aka "Cano;" Jose Matos, aka "Boika;" Luis Reynoso, aka "Prieto;" and Gadiel Romero, aka "TC," all of Lawrence, Massachusetts; and Henry Maldonado, of Manchester, New Hampshire.
Veloz was convicted by a federal jury in August 2017, and will be sentenced on November 16, 2017. During his trial, witnesses described other 2012 kidnapping attempts, one in May and another in June.
Matos and Romero were sentenced to 12 years and 23 years in prison, respectively. Guzman, Reynoso and Maldonado pleaded guilty last year and are scheduled to be sentenced later this month.
Since 2012, more than 20 people have been convicted of kidnapping-related offenses or being associated with "joloperros" crews in Massachusetts, according to the Department of Justice.