Kids Left Without Ride to Daycare After Gas Stolen From Businesses' Vans
A Canadian daycare facility saw the gas tanks on three of its vans drilled into and gas removed from their tanks over the weekend, leaving over 80 children without their normal ride to the facility, the Winnipeg Free Press reported.
The facility was forced to inform parents of the issue and said it does not know when the vans will be fixed or when normal transportation services can resume.
The incident comes as gas prices spiked to record highs in recent weeks across the United States and in Canada due to a combination of inflation and increased demand as pandemic restrictions are lifted, as well as the U.S.'s decision to ban Russian oil imports after the country invaded Ukraine.
"I understand the cost of gas has sent people into a frenzy, but this is extremely frustrating for me as a director of a large daycare center—this is interrupting people's lives, and the bottom line is it was a dangerous thing to do," Carol Jones, executive director of the daycare, told the Free Press.
"Driving children around in a van that has gas leaking—I don't even want to think about what that could have done," she added.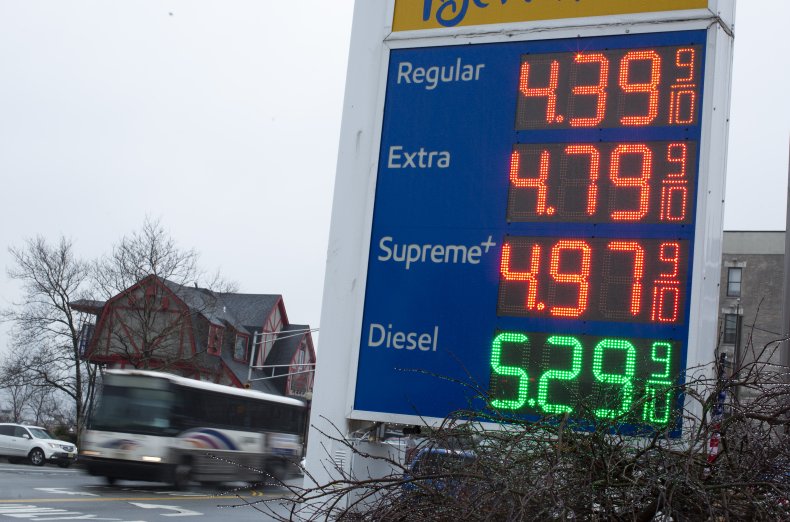 Gas theft is a crime in all 50 U.S. states under normal theft laws, with a misdemeanor or felony classification and penalties that vary based on the value of the gas that is stolen, according to LegalMatch. Gas theft also commonly occurs when prices spike and people pump gas at a gas station and leave without paying.
Thieves employing the method used at the Canadian daycare—drilling a hole into the gas tank itself, rather than siphoning it out with a hose—are likely causing hundreds of dollars in damage as car owners have to replace the whole gas tank rather than simply refilling it.
As of this week, the national average of gas is up to $4.25 per gallon in the U.S. and about $5.61 per gallon in Canada, according to AAA and GlobalPetrolPrices.com.
The Ontario Convenience Store Association said their gas stations have seen an increase in the number of people who leave without paying for gas and are experiencing two or three "drive offs" per week, according to CTV News.
Common tips to prevent gas theft from organizations like AAA and State Farm include parking in well-lit, public areas whenever possible and installing a locking gas cap to make it more difficult for gas to be siphoned.
Update 03/09/22, 5:10 p.m. ET: This story has been updated with additional information and context.