Having More Kids Linked to Heart Disease Risk in Mothers, According to New Study
Scientists have found a link between having a large family and the risk of heart disease in women.
Researchers at Cambridge University found that mothers with five or more children were 38% more likely to be hospitalized with a heart attack, at 29% higher risk of having cardiovascular disease, and 17% more likely to experience heart failure. This group was also associated with a 25% higher risk of having a stroke.
In findings presented at the British Cardiovascular Society conference in Manchester, women who had lost a fetus, including by experiencing a miscarriage, had a 60% higher risk of heart disease than women who had one or two children, The Independent reported. This could be due to the the underlying health issues that raise the risk of a pregnancy loss, according to the study authors.
The study's lead author, Dr. Clare Oliver-Williams, said that the data suggested women who have three or four children faced a greater risk of cardiovascular disease compared with those who had one or two, and the risk appeared to grow with each successive child.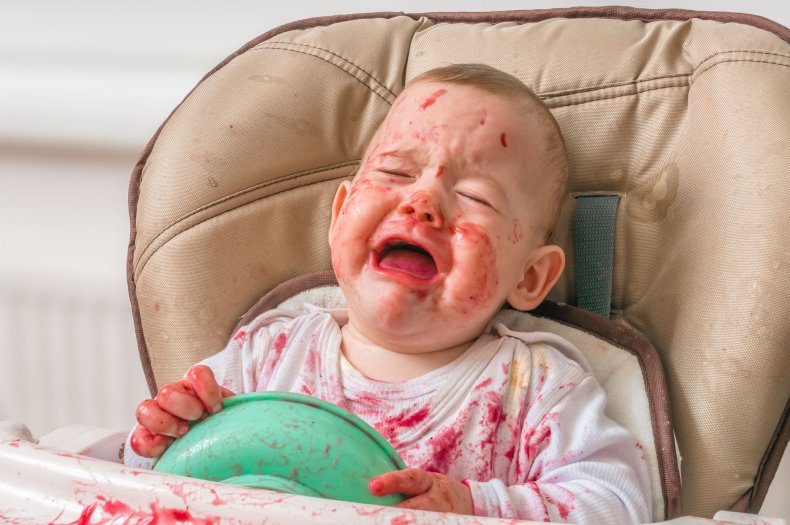 While the study didn't fund a direct link between heart disease and childbirth, the study authors believe factors such as the stress of raising a larger family and subsequently reducing the time for taking care of oneself could play a part. They said they hoped the findings would encourage parents with large families to take care of their heart health.
The team investigated data on 8,583 women in the U.S. aged between 45 and 64, whose health was monitored over the course of three decades. Among the total number of study participants, there were 843 heart attacks, 750 strokes and 1,352 chronic heart condition diagnoses during that time period.
Oliver-Williams told Newsweek she was most surprised by the apparent increased risk of heart failure, stroke and heart attacks for women with five or more children, while those who experienced pregnancy loss were only associated with a greater risk of heart failure. She expected the pattern of risk to be either entirely different or entirely the same when both groups were compared.
"We don't want to worry or scare any mothers," said Oliver-Williams. "Instead, I'd like people to see the window of opportunity that exists. By a woman's early forties she will know how many children and pregnancies she has had, and therefore if she may be at a higher risk of cardiovascular disease."
"And for other readers, if they are concerned about a woman who may be at greater risk, try and help out. Offer to look after the kids (or some of the kids) so that the mother can have some down time, for example," suggested Oliver-Williams, who said women can help themselves by make heart-healthy lifestyle changes.
The study follows research published last month in The Journal of Physiology which suggested exercising for 30 minutes two to three days per week was found to keep the middle-sized arteries—in charge of sending blood to the head and neck—from aging. But the larger arteries—those which channel blood to the chest and abdomen—required 30 minutes of exercise four to five times per week.
Heart disease is the biggest killer of women in the U.S. according to the Centers for Disease Control and Prevention. Factors including diabetes, obesity, poor diet, a sedentary lifestyle and drinking too much alcohol can raise a person's risk of developing heart disease.
This piece has been updated with comment from Dr. Clare Oliver-Williams.