Kid's Video Call Led Cops to Florida Home With 4 Bodies Including Teen Girl
A child's video call led to the arrest of a father who is alleged to have killed his daughter and three others at a Florida home, police say.
The Brevard County Sheriff's Office (BCSO) was alerted to an incident at 4075 Alan Shepard Avenue in Canaveral Groves, southeast of Orlando.
When police arrived at the home at 2 a.m. Wednesday, they found the bodies of Glenda Mae Terwilliger, 63, Michael Andrew Watson, 36, Constance Marie Terwilliger, 35, and Kiarra Terwilliger, 15.
All victims were found to have suffered gunshot wounds. Two children, aged 6 and 9, were also home at the time of the shooting and were taken to a different location by the Brevard County Fire Rescue.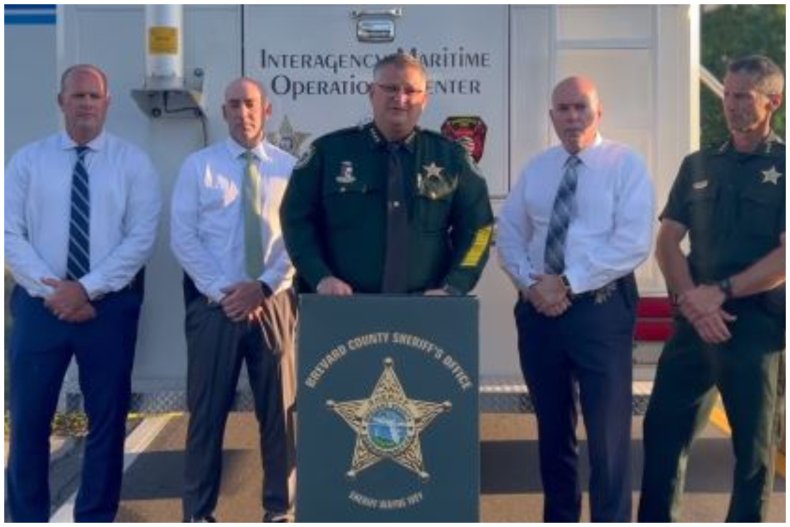 Sheriff Wayne Ivey told the network: "Thankfully [the two children] are not harmed and [are] in protective care. We are blessed that they did not fall victim as well."
It was later revealed one of the younger children notified another person about the shooting, and that individual then called the police.
The child stayed on a video call with the individual, who raced to the home to see whether the children were safe.
Police identified the suspect as Domenico Claude Gigante, 36, of Rockledge. He was said to be Kiarra's father and had previously been in a relationship with Constance.
According to the BCSO, Gigante has been charged with four counts of first-degree premeditated murder.
The Gun Violence Archive, a database that collects information about shootings from across the country, found 185 people in Florida have been fatally shot dead since January 1 this year. It also found that this is the deadliest shooting in Florida this year so far.
According to the Centers for Disease Control and Prevention, one in five homicide victims is killed by an intimate partner.
It added: "Reports also found that over half of female homicide victims in the United States are killed by a current or former male intimate partner."
Ivey added in a statement shared on Facebook that he believed Gigante was a violent person and revealed a history of violence towards animals.
He continued: "I have said this before if you have the capacity as a person that you can harm an animal, you will hurt a human being and this individual is living proof of that statement.
"He actually killed a dog by slamming its head on the table and then breaking his neck and then stabbed another dog. That's the level of violence that this individual possesses."
Ivey continued: "As I said, he should never have been on the streets where he could harm this family or anyone else. Our team has developed him as a suspect through various leads and evidence and I could not be more proud of the team for the job that they have done."
Newsweek has contacted the BCSO for comment.