Kiefer Sutherland Calls Out Mistreatment of Veterans After 'The Contractor'
Kiefer Sutherland's new movie deals with the vulnerability of aimless soldiers who are discharged from the military and how such vulnerability can be misused.
The Contractor, in theaters now, sees Chris Pine leading the cast as Special Forces Sergeant James Harper, who is involuntarily discharged from the U.S. Army and cut off from his pension.
In debt, out of options and desperate to provide for his family, Harper contracts with a private underground military force, led by Sutherland's character, Rusty Jennings.
"My character Rusty is a guy who recruits men who are coming out of the Special Forces—whether it be the Navy, Marines, Army—and he uses them for private ops for private companies, which is a world that I really didn't know a lot about," Sutherland told Newsweek.
The actor reflected on how the movie deals with highly paid veterans being unable to assimilate back into everyday life when discharged from the army.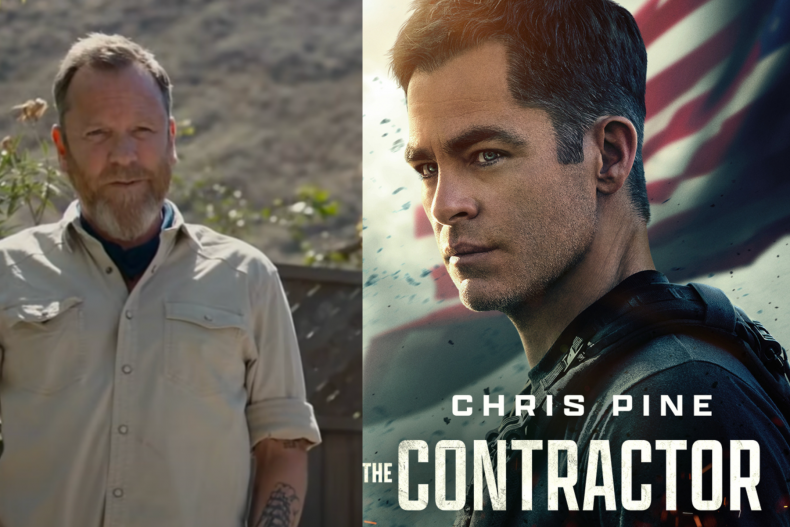 "The military spends a huge amount of money on the training of these people and then when they're finished with them, they kind of unceremoniously dispose of them almost like kicking you to the side of the road like a can," Sutherland said.
"For a lot of these men, the armed forces were their family, and it felt like their family and so there's this kind of incredible disillusionment that those characters go through."
He added that despite their specialist training, oftentimes people in this situation are left in a vulnerable position.
"As strong and as impressively trained as they are, they're uniquely vulnerable as people in that moment, and this film kind of deals with that vulnerability and how it can be misused," he said,
The actor said that this subject is explored in the film against the "backdrop of a thriller about an operation that goes badly."
"My character, in fact, is the contractor who does the recruiting and kind of paints a world that is almost utopian, but it's just not sincere," he added of the movie. "It's not real. So that kind of duality is something that was really interesting to play as an actor."
One of Sutherland's most iconic roles of the last two decades is undoubtedly Jack Bauer in the counter-terrorism drama, 24.
The actor told Newsweek that he is "always open" to a revival of the show and that Jack Bauer will always be a "comfort" to him.
"Jack Bauer as a character is kind of like a kid's blanket for me. There was something kind of nice about feeling that again," he said. He added that the door is always open for a reboot.
"I've learned to not say no to the 24 [reboot]. I said no, and then I went and did a ninth season.
"So you know, that's really going to be up to the writers and if they figure something out—and they might not—[but] if they figure something out, that actually involves me, so..."
He added: "But I'm always open to it. I love playing that character.
Gillian Jacobs, Eddie Marsan, JD Pardo, and Florian Munteanu also star in The Contractor.
The Contractor is in theaters now.