Kiefer Sutherland is Releasing a Folk Album — No, Really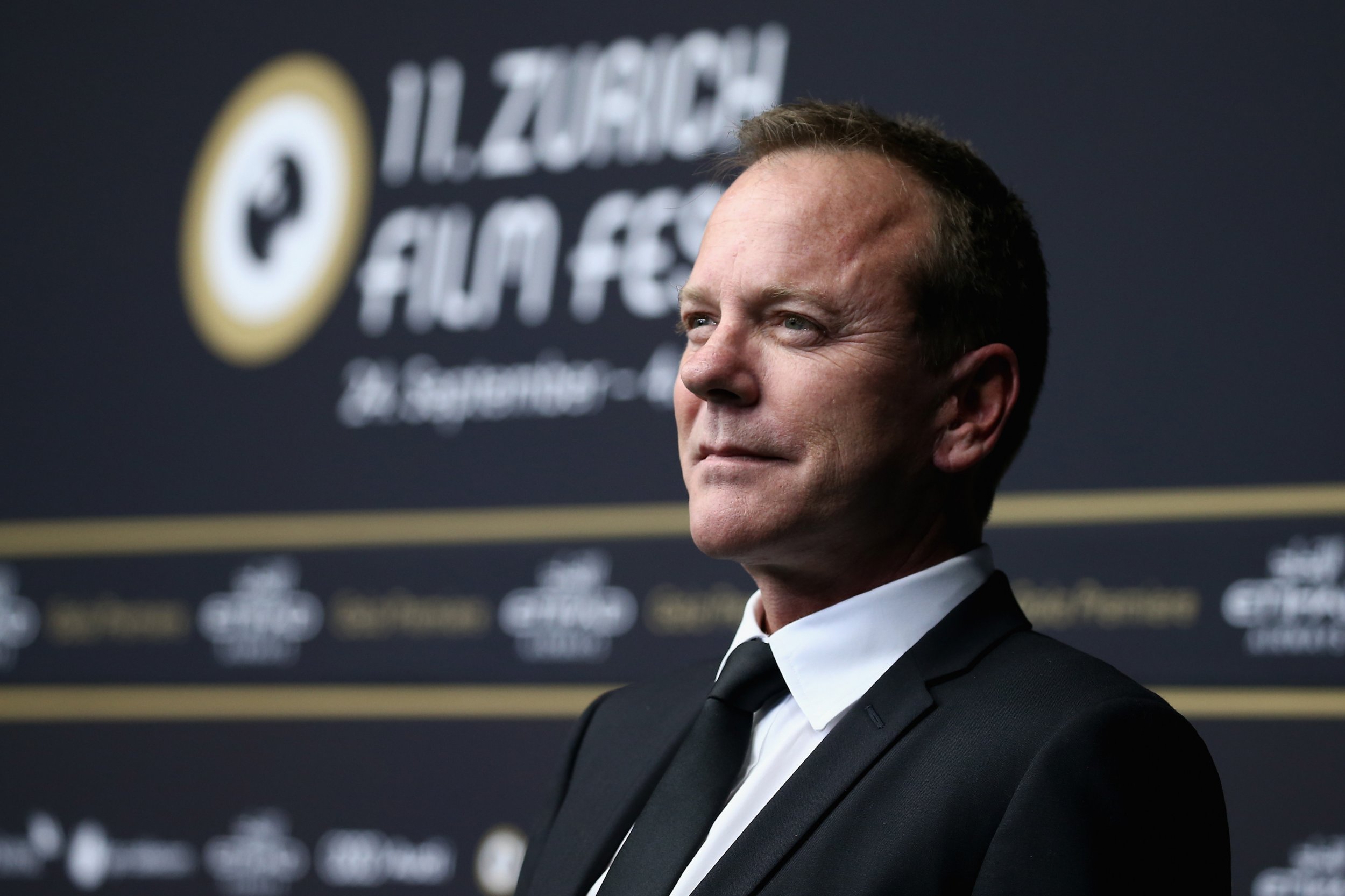 In Friday's unlikely story of the day: actor Kiefer Sutherland is swapping saving the world for serenading the world with the release of a "folk-tinged" debut album and a tour to accompany it.
The 24 star, best known for playing counter-terrorism agent Jack Bauer, will release Down in a Hole this summer after heading out on the road for a 26-date tour beginning in Milwaukee, Wisconsin, on April 14.
Sutherland said in a statement his music is "the closest thing I've ever had to a journal or diary." He continued, "There is something very satisfying about being able to look back on my own life, good times and bad, and express those sentiments in music. As much as I have enjoyed the writing and recording process, I am experiencing great joy now being able to play these songs to a live audience, which was something I hadn't counted on."
The record was the result of a collaboration with Sutherland's friend and former business partner Jude Cole, with whom he formed the record label Ironworks in 2002. Although Sutherland gave up his stake in the company in 2009, he has continued to write music on the side.
The 49-year-old star penned two tracks, intended for other artists, and played them for Cole—leading to Down in a Hole .
Sutherland will be touring the breadth of the U.S. in April and May, wrapping up on the east coast with a gig in Amagansett, New York, on May 28. For full tour dates, visit his Facebook page.