Kieran Culkin Told 'You're Awful' by Presenter in Awkward 'Succession' Interview
Succession's Kieran Culkin had a pretty awkward interview while promoting season 3 of the HBO drama in the U.K. today.
The actor who plays the obnoxious Roman Roy in the acclaimed series sat down with Lorraine Kelly on ITV's Lorraine on Monday where the host branded his character "awful."
However, in an exchange worthy of a tense Roy family get-together, Culkin, 39, playfully retaliated to tease the presenter over her hatred of Roman Roy.
"I just love it so much. Everybody's horrid. Everybody's awful—you're awful," Kelly told Culkin.
The actor retorted sarcastically, telling the presenter: "Oh thank you, that's really nice to hear.
"Thanks for bringing me on your show and berating me, this is really nice. A nice morning I'm having."
Kelly, appearing embarrassed, reassured her guest that she indeed found his character to be awful and not him as a person.
"He's the most awful person though isn't he?" she continued.
"Yeah I suppose, I guess they all are," said Culkin.
While Kelly added: "They're all a very odd family There's fantastic Brian Cox at the head of it and he is so mean and so twisted."
Elsewhere in the interview, Culkin told Kelly about the joys of fatherhood after he welcomed his second child with wife Jazz Charton in August.
"This sounds like I'm making it up but I actually love the diaper changing," he explained. "It's such a connected moment, I feel like that's when we can teach each other a lot of things.
"That's when we start coming up with games, because sometimes I have to distract her when I take her diaper off, so it becomes a funny thing that we do. It's really a bonding thing.
"With a newborn it's a chore, because they don't even see that you're there!"
He also admitted to feeling immense guilt when he left town for work and was finally able to get some sleep as a new dad.
"When we had a kid the first time, I actually left town to do a talk show and was out of town those first few days and I was getting a lot of sleep, and felt guilty," he said.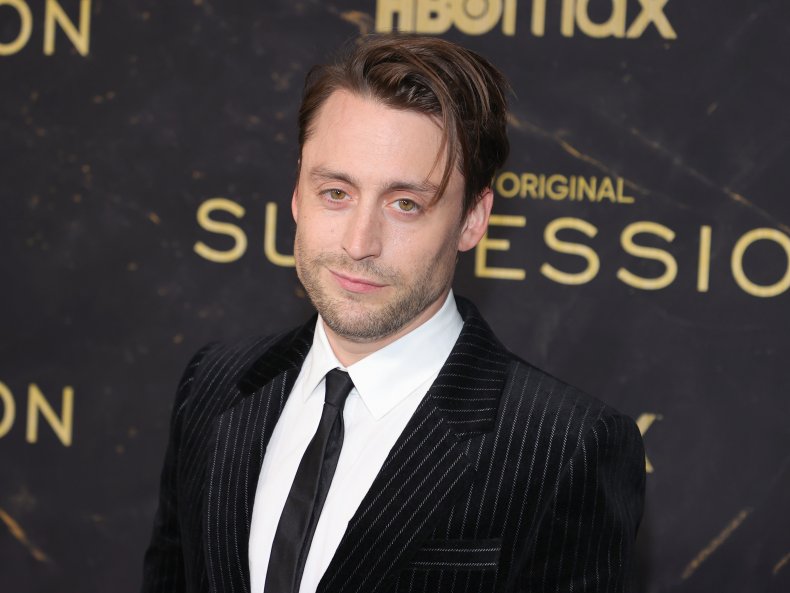 Joking that he hasn't slept much since, Culkin added: "My body clock understands I'm a father now."
Culkin's co-star, James Cromwell who stars as Logan Roy's brother Ewan on Succession, also spoke about the upcoming season in an interview with The Guardian.
"I was the brother who got shafted ... and got probably millions of dollars, but a lot less than his brother got," he told the newspaper.
"He was a spoiled curmudgeon filled with anger and bitterness and jealousy over his brother's success; he was going to come down [from Canada], behave like a jerk, and leave."