Kieran Culkin Reveals What He Can About 'Succession' Season 3
Succession Season 3 is coming soon and it looks as filled with tension, betrayal and graphic insults as ever.
HBO has dropped the first trailer for the third season, giving viewers a release date and hints as to what will happen after the explosive end to Season 2.
All the main cast are set to return and Newsweek spoke to Kieran Culkin, who plays Roman Roy, ahead of the new episodes.
Kieran Culkin on 'Succession' Season 3
Speaking to Newsweek while on location in Tuscany, Italy, Culkin kept his cards close to his chest when it came to Season 3. "Can't really tell you much about it except we're shooting it and it'll air at some point. How's that? Spoiler alert!" he said.
Fortunately he did go on to reveal a little more about what it's like to film the HBO drama.
Culkin recently starred in the noir thriller No Sudden Move alongside Don Cheadle, Benicio del Toro and Brendan Fraser. The film, which is out now on HBO Max, was directed by Steven Soderbergh and Culkin says his experiences on the movie were comparable to his work on Succession.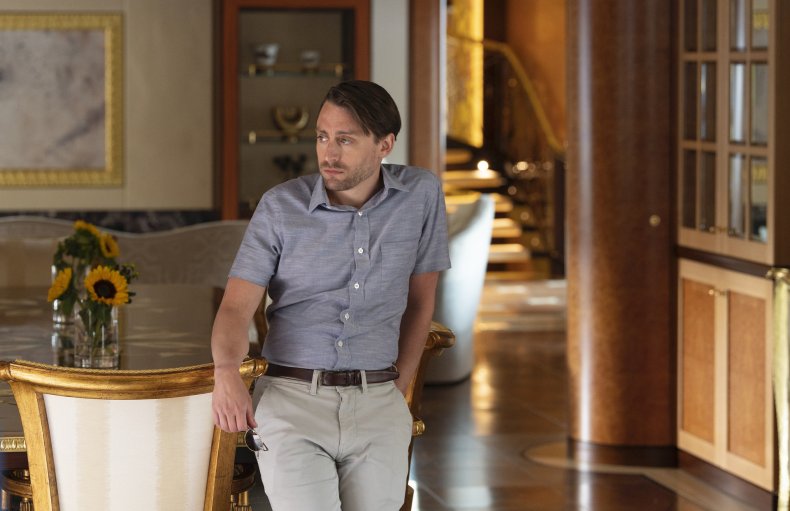 On No Sudden Move, the cast would only film for five hours a day, according to Culkin, which meant the pace was ramped up. He said: "We would be in a room, we'd say the dialogue, there's a camera in Steven's hands and we're shooting it, and then he moves the camera over there and we do it again and then that's the scene.
"Your back's against the wall so that leaves a level of, 'Oh that needs to happen now, we need to work together because the scene is happening whether you like it or not right now' and I thought that could add to the tension," said Culkin.
"Succession works a bit that way too, I've gotten accustomed to that too, where sometimes we get somewhere and the location doesn't work but we need the scene so we have to come up with stuff on the spot. It's a lot of fun."
What we know about 'Succession' Season 3
The cast and crew of Succession are taking that frenetic energy to Italy to film parts of Season 3. Some scenes have also been shot in Richmond, Virginia, but, as with the first two, the third season was mostly filmed in New York City.
Actors joining the cast for the new episodes include Alexander Skarsgard, Hope Davis and Oscar winner Adrien Brody.
The latest trailer reveals a vague release date for Season 3—sometime this fall.
Production for the third season was due to start in April 2020 but was delayed by the pandemic, which is likely why fans have had to wait two years for the story to continue.
In Season 3, the family will have to deal with the fallout from the press conference where Kendall Roy (played by Jeremy Strong) blamed all the company's faults on his father Logan Roy (Brian Cox).
Seasons 1 and 2 of Succession are available to watch now on HBO Max and Hulu.