Harvard Runner Wins Two Races Despite Suffering Gruesome Foot Injury after Losing Shoe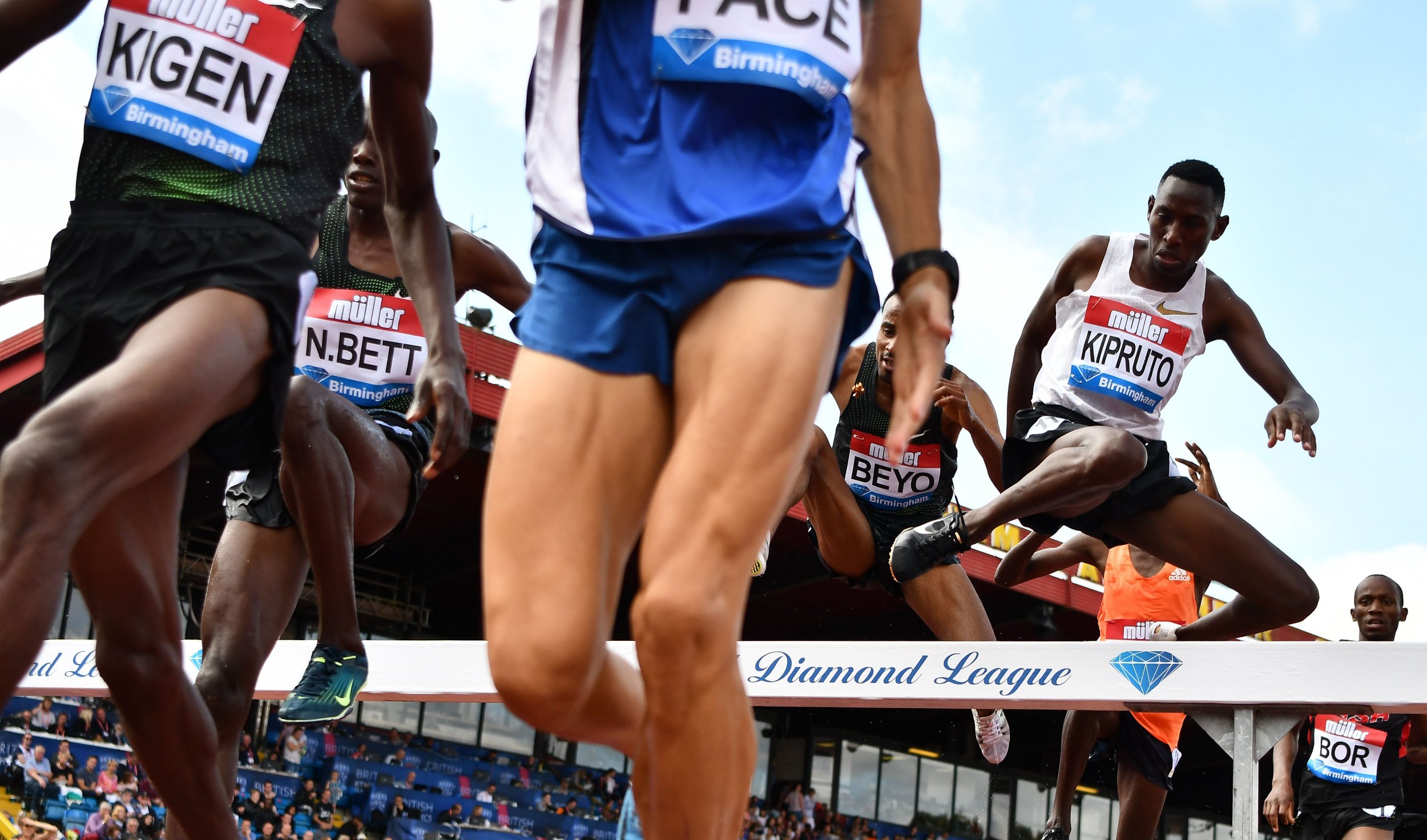 A college runner left coaches and viewers bewildered after winning two races, despite losing a shoe and suffering a gruesome injury.
Kieran Tuntivate, a junior at Harvard University, lost his shoe during the first lap of the 3,000-meter race at the Ivy League Heptagonal Championships on February 23.
Losing a shoe is as damaging a blow as any runner can suffer, as it normally requires athletes to stop to retrieve it.
Depending on the stage of the race, that normally leads them falling behind the pack and, with very rare exceptions, rules them out of the race.
Tuntivate, however, had no plans to stop and pressed on wearing just one shoe.
"It's the Ivy League Championships, so there's a lot of history there and a lot of rivalries with the other schools," he was quoted as saying by ABC.
"Instincts just kicked in. I didn't really think about how much my foot was going to be damaged afterward. If I had known, I probably would have stopped."
Not only did the 22-year-old continue the race, he also won it, after storming from third to first on the home stretch in the final lap.
Glory, however, came at a cost.
Running barefoot might be the most natural of activities, but doing so on a surface as abrasive as that of a running track is a completely different proposition as Tuntivate found out.
"It felt kind of natural at first, but I kind of expected it to start hurting eventually with the really abrasive surface of the track," he added. "Around 2,000 meters—about two-thirds into the race—is when it really started to hurt.
"I think the damage was probably the same as if you were running on loose gravel or cinder surface."
Alex Gibby, Harvard cross country and track and field coach, admitted he initially wanted to stop his runner, but chose otherwise once he realized how calm Tuntivate was.
"I realized that he wasn't panicked and I said, 'The heck with it, let's let this thing ride.'," he explained.
Not content with pulling off an incredible win in the 3,000-meters, Tuntivate went one better the following day. Unfazed by the injury, which a doctor compared to the third-degree burns, the 22-year-old lined-up at the start of the 5,000 and won the race.
"Where his legend was cemented was coming back the next day on a bum wheel, in his training flats and finishing the job off in the 5,000," Gibby added.
"That's what was really special."