Kiev and Moscow Call For End in Fighting for First Day of School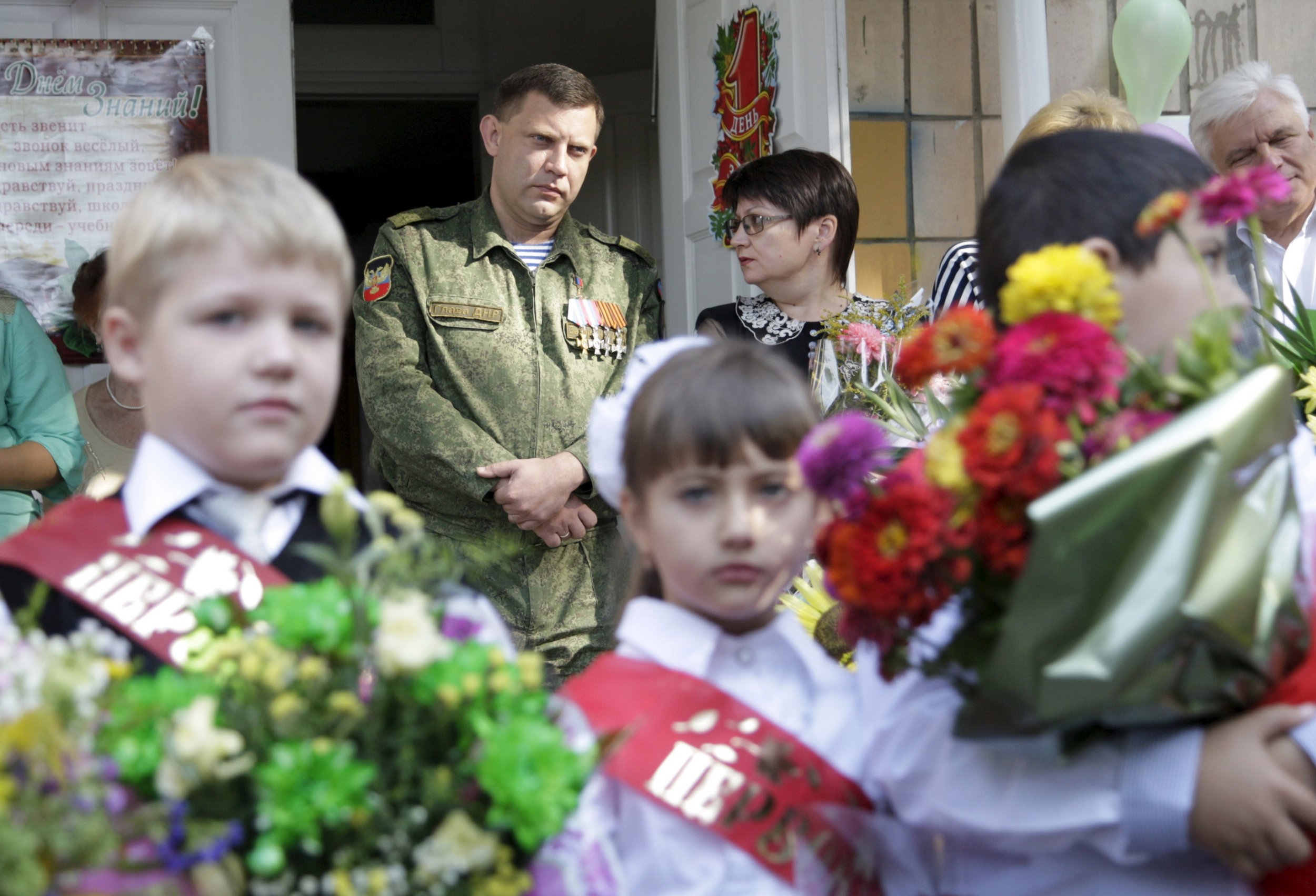 Ukraine and Russia's representatives in trilateral peace talks are calling for an end to all hostilities in the region by midnight, Wednesday, ahead of the start of the new school year.
Following talks in Belarus between Ukraine, Russia and the Organization for Security and Cooperation in Europe ( OSCE ), all three parties are calling for a total end to hostilities, coinciding with the first day of school in September. The first day of school, or Day of Knowledge as it is known in some former Soviet states, is regarded as an important send-off for new pupils in particular, as schools put on elaborate and lengthy ceremonies to kick off the year.
This also ensures huge gatherings of civilians in cities across Ukraine, raising the risk of civilian casualties should any hostilities occur near populated towns.
While a ceasefire in Ukraine's Donetsk and Luhansk regions has been in place since 2015, violence in the regions between Russian-backed separatists and government loyal troops has flared sporadically. Ukraine has reported a spike in clashes and casualties this summer, suspecting Moscow may have reinvigorated rebels while the Olympic Games diverted the world's attention.
Children in all regions of Ukraine, including rebel-held parts of Donetsk and Luhansk return to school on September 1, after their summer break.
A member of Ukraine's delegation in talks, Iryna Herashchenko, pressed for an end to fighting, as did the head of the delegation, Leonid Kuchma, on Facebook via his spokeswoman. Russia's representative in Minsk, Boris Gryzlov, did the same.
Despite the apparent agreement, an end to the hostilities is far from certain, as there is a fundamental disagreement between the two sides as to who is responsible for the violence in the first place.
While Ukraine places responsibility for the conflict with Russia, estimating it has replenished separatist arms 10 or even 20 times what they were in 2014, Russia insists its sole support for the rebel-held territories is humanitarian. Kiev considers the rebel forces to be largely propped up by Russia's armed forces, though the Kremlin has dismissed suggestions it controls the militants, arguing any Russian military contingent there consists of off-duty officers.
The OSCE claimed in its daily observation report that a relative drop in ceasefire violations had been observed in Donetsk on Sunday, dropping to 400 compared with 1,000 on August 28. The report also stated that Luhansk region was entirely quiet on both days.