Kiev Mayor Suggests Renaming Street Hosting Russian Embassy After Boris Nemtsov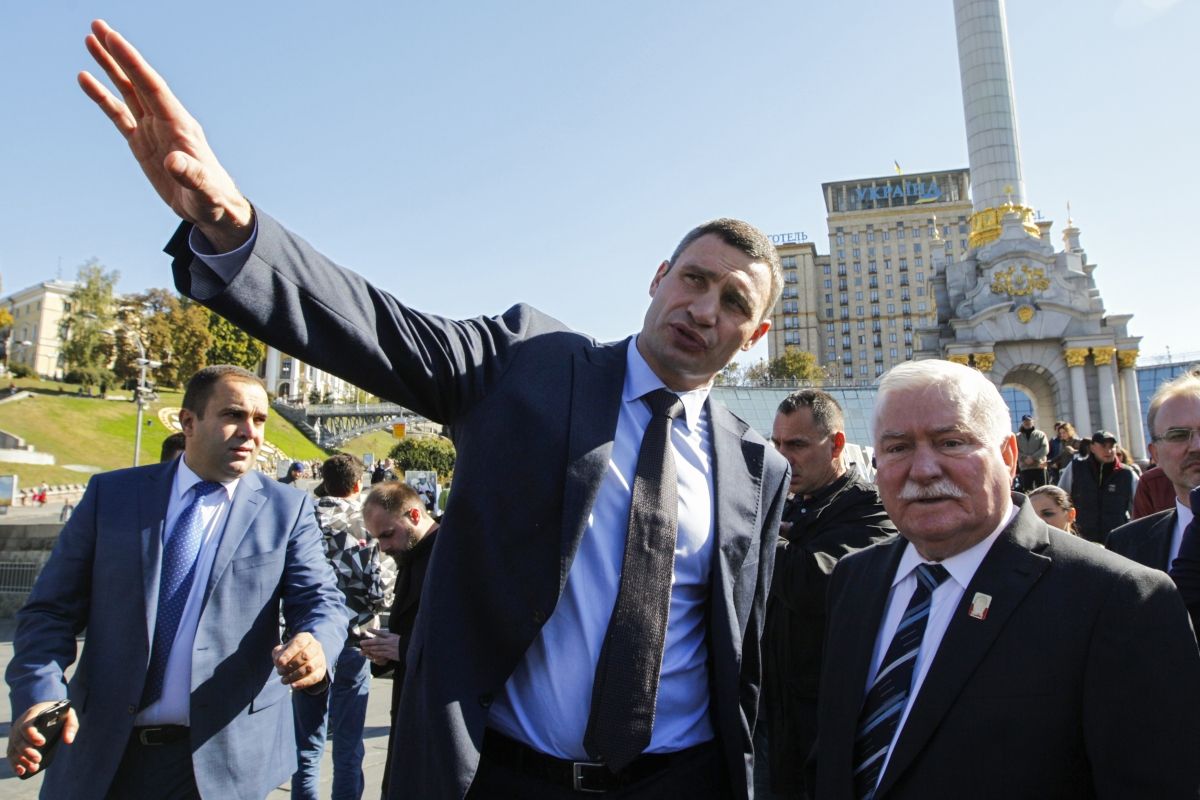 Kiev Mayor Vitali Klitschko has suggested that the street on which the Russian embassy to Ukraine is located be renamed after slain Russian politician Boris Nemtsov, an idea Klitschko first announced in June.
According to the Kiev City State Administration, Klitschko, a former boxing champion, spoke in Cologne, Germany as he was awarded the Lichtgestalt Sport, which is given annually to socially and politically conscious athletes by the German newspaper Express. Klitschko was joined by Nemtsov's daughter, Zhanna Netsova, at the award ceremony, where they discussed naming a street after the late politician.
While speaking to Zhanna [Nemtsova], Vitali Klitschko said that soon a street in Kiev, most likely Povitroflotskyi Prospekt, will be named after Boris Nemtsov. Zhanna Nemtsova supported the idea to rename precisely Povitroflotskyi Prospekt, which is where the Russian Embassy is located today.
This is more than Nemtsov has received in the way of commemoration from the Russian authorities. Independent Russian member of parliament Dmitry Gudkov asked the mayor of Moscow to honor Nemtsov with a memorial plaque earlier this year but was told it would only be possible 10 years after a person's death, unless the president of Russia intervenes and endorses the plans himself.
Activists and friends of the late politician have placed a small plaque which reads "Nemtsov Bridge" on the Bolshoy Moskvoretsky bridge where Nemtsov was shot in February. Supporters of Nemtsov have continued to bring flowers to the site of his killing since March, despite several vandalization attempts by pro-Kremlin groups.
The idea of naming a street which hosts an embassy isn't an entirely new one either. Iran named the street on which the British embassy in Tehran sits on Bobby Sands Street, after the government renamed Winston Churchill Boulevard in memory of the IRA hunger-striker.