Kiev's Leaders Have Let Us Down, But Ukraine's Revolution Has Not Failed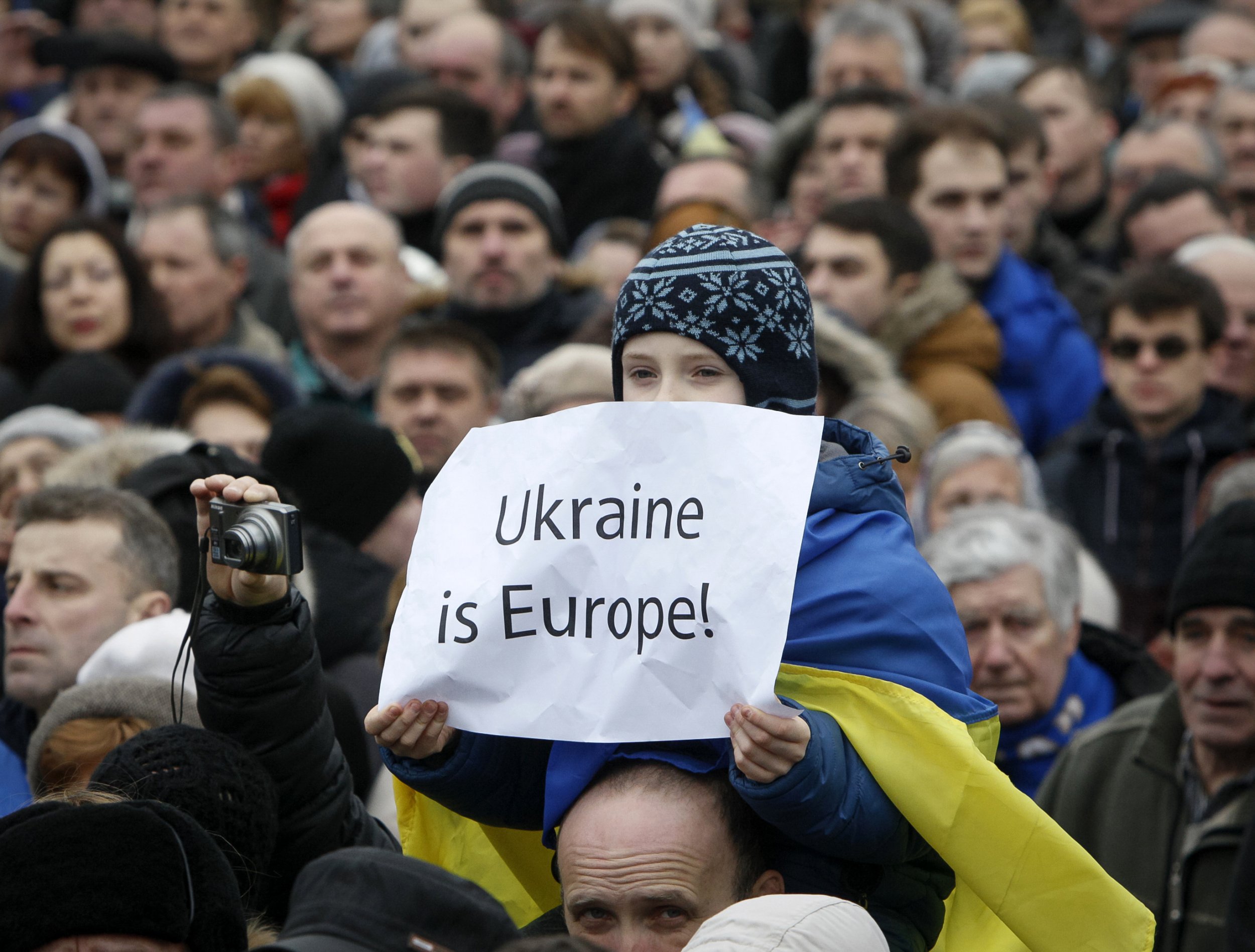 The first wave of criticism against Ukraine's post-Maidan government came last year. Twelve months after Viktor Yanukovych had fled to Russia and his pro-Russian government had dissolved, critics began to note that Ukraine's new leaders had not delivered their promised reforms. Back then, this was done with carefully chosen words, mere suggestions rather than open critique of the authorities. As time passed, we lost our patience.
More and more people came forward, arguing ever louder that the new government's mantra, "You can't reform state and wage war at the same time," was no longer valid. The president's pleas that "by breaking unity we will only please our enemy" were less and less convincing. There were too many signs suggesting that the authorities were all talk, while delivering little. Doubts grew further when our foreign partners started being more critical of the government's efforts to fight corruption and began requesting progress in anti-corruption efforts as a main condition for vital financial support.
Suspicions of authorities' wrongdoings and involvement in corruption schemes were confirmed by Aivaras Abromavicius, the former minister of economic development, who resigned in February, saying he felt too much pressure from the government of Prime Minister Arseniy Yatsenyuk and President Petro Poroshenko. Too frequently had it tried to influence decisions he was making, Abromavicius said.
The foreign press presented Abromavicius's resignation as the trigger of the current political crisis in Ukraine, but the truth is it was only a catalyst for public dissatisfaction with old-style corruption practices. The crisis in Ukraine had started brewing a long time before, but for many months it stayed undercover, behind the walls of the cabinet, parliament (Verkhovna Rada) and the president's office. Abromavicius's announcement finally brought it out into the open.
I intentionally use the word "authorities" because the current crisis is not just the fault of the government or the parliament. Ukraine still has a systemic problem of misuse of power by different state institutions, just as it did under Yanukovych's rule. Prosecutor General Viktor Shokin, for example, stepped down on Poroshenko's advice in February, after accusations from anti-corruption organizations, MPs and protesters that he was at best ineffective at combating corruption and at worst corrupt himself. Until two months prior to his sacking, he had brought no corruption cases against figures from Yanukovych's regime.
That corruption was one of main reasons the Euromaidan protests that began as peaceful demonstrations for closer ties with the EU developed into the Revolution of Dignity in the course of just a few weeks in February 2014. The way the regime has treated us made us realize we need much more than just a signed international agreement.
Yanukovych's politics led the whole country into a stalemate from which only a total reset of the state system could save it. This is what we were standing for. We wanted a free society built on universal values. We wanted a just state based on rule of law. We held our ground in the square at the heart of Kiev not because we wanted another rotation of political elites but because we needed to see systemic changes in the way our country was run.
The current authorities have failed to acknowledge this most basic and most important Euromaidan demand. The culmination of this failure was the sabotage of the no-confidence vote in parliament against Yatsenyuk last month, carried out by groups of deputies close to him, the president and the oligarchs. The last-minute decision by opposition parties and members of the president's party not to endorse Yatsenyuk's dismissal was seen by many as evidence of Ukraine's problem. It appeared that the president and the prime minister had allied with the oligarchs in order to remain in power. Instead of risking a new election, in which both Poroshenko and Yatsenyuk stood to lose their seats, they kept the status quo and pulled political life in Ukraine back into the Yanukovych era.
The stagnation gives our opponents the opportunity to point to Maidan and call it another failed revolution. That is unfair. The ideals of Maidan were so comprehensive and ambitious that we should use them as a roadmap for change in Ukraine in a much longer narrative. It would be too much to demand from politicians that they change our country in the space of two years. But for those two years, they were expected to at least start the changes. Ukraine's post-Maidan authorities, who came in on a wave of hope, have taken a few steps backwards. We must refuse to let the process stop or fail.
It is not an oversimplification of the numerous challenges Ukraine is facing: war, occupation, a weak economy, infrastructure problems, the influence of oligarchs. Today the stakes are high and the risks even higher. But Maidan taught me, as well as other Ukrainians, that there is no point being afraid of change. It taught me that choosing the preservation of a bad system for the sake of stability leads only to a deeper crisis.
Today I might be disappointed with the ruling authorities, but I am not pessimistic about Ukraine's chances of moving forward. The commitment and devotion that Ukrainians showed on the Maidan two years ago was not stopped by politicians. And it can't be overshadowed by them now, not even by badly performing ones.
How could we ever give up on dream of a better Ukraine?