Kiev's Strongman Mayor Pleads For Tolerance for LGBT March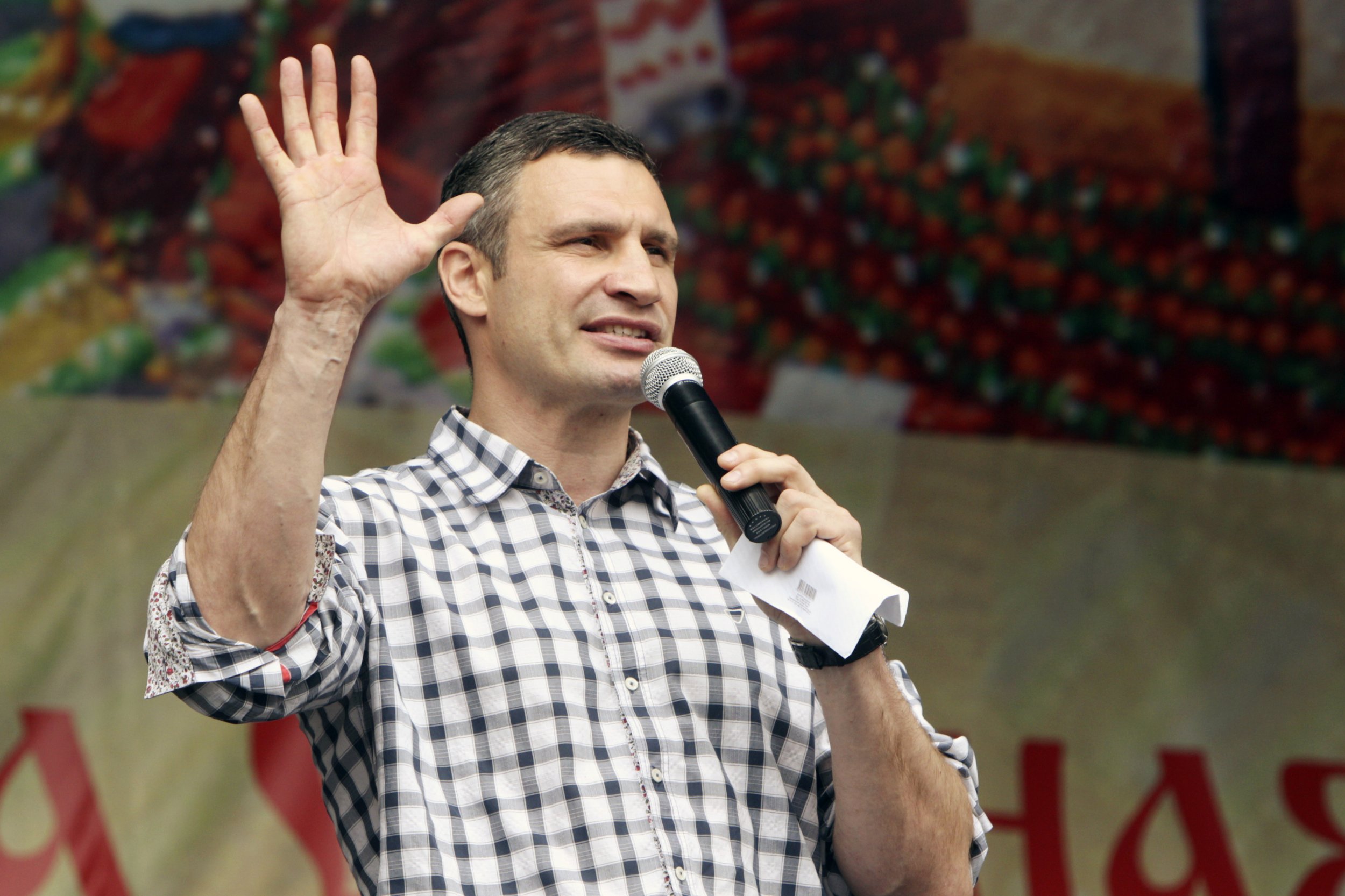 Former boxing champion and Kiev mayor Vitaly Klitschko has called for tolerance ahead of this weekend's LGBT equality march in the city and said security is the "top issue" for authorities.
Kiev Pride is set to take place on Sunday morning in central Kiev and, despite the diverse makeup of the city, annual attempts to organise mass LGBT events have sometimes ended in violence.
Conservative Kievans have collected nearly 15,000 signatures on a petition on the city council's website that asks authorities to reverse their decision to allow Kiev Pride to go ahead. Meanwhile, officials have vowed to protect LGBT activists and will deploy 6,500 police officers along the march's route.
Klitschko, who rose to political prominence as part of Ukraine's pro-European revolution in 2014, also called for tolerance for activists in the LGBT equality march, in a statement on the Kiev mayor's site.
"I urge everyone not to inflame hatred and not to create confrontation in the capital," he wrote. "I also plead all political forces not play into the hands of the enemy, not to try and heat up the situation and not to speculate with the issue of minority rights. In Kiev, or indeed in Ukraine, there can be no harassment on any grounds, and each person is guaranteed freedom of expression and opinion."
Klitschko called on Kievans to remember the pro-Russian separatist forces Ukraine is threatened by to its east and the pressure it feels from Russia, in a bid to motivate cohesion and acceptance of the Kiev Pride march.
"Today, when our country continues to fight external aggression in the East, law and order and security in urban areas is important. And you must do your utmost so that during the March of Equality, law and order is upheld and provocations are prevented," he said. "At the same time, I ask all parties, marchers and people who do not support them, to behave in a civilized and tolerant fashion."