KiKi Challenge: Saudi Arabia Arrests Woman for Jumping Out of Car and Dancing to Drake Song
A woman in Saudi Arabia has been arrested and faces possible jail time for participating in the viral "KiKi Challenge."
The woman was detained by authorities over the weekend after she posted a video of herself jumping out of her moving car and dancing to Drake's "In My Feelings," as her vehicle continued to drive forward, the United Arab Emirates-based Khaleej Times reported.
In addition to being charged with breaking public traffic laws, the woman faces charges for wearing inappropriate clothing and dancing in public. She could face up to three months in jail and a potential fine of about $800, according to a lawyer who spoke to Saudi media.
The KiKi Challenge began about one month ago after internet comedian Shiggy posted a video of himself dancing to the popular Drake song, The Guardian reported. Similar videos were soon posted by fans, and the challenge has since gone viral, leading police around the world to warn against participating in the internet phenomenon. While many have carried out the challenge without incident, videos have circulated showing participants crashing into poles, tripping on potholes or falling out of their vehicles.
Some in Saudi Arabia have voiced their support of the young woman's arrest, while others have criticized the authorities' decision.
Saudi citizen Heba Abdullah told the Saudi Gazette that the government should enact laws and enforce penalties against such stunts. She told the newspaper that the dance puts people in risky situations.
Another unidentified Saudi woman disagreed, telling the newspaper that she had done the challenge herself. "I did the KiKi Challenge and it was not that dangerous. I performed it in an empty street next to my house and I was careful," she explained.
Saudi Arabia has long maintained strict morality laws that regulate the way women dress in public and also segregate them from men. Only within the past few months has the kingdom begun to allow men and women to attend large public events together. Saudi Arabia also became the last country in the world to legally allow women to drive just last month.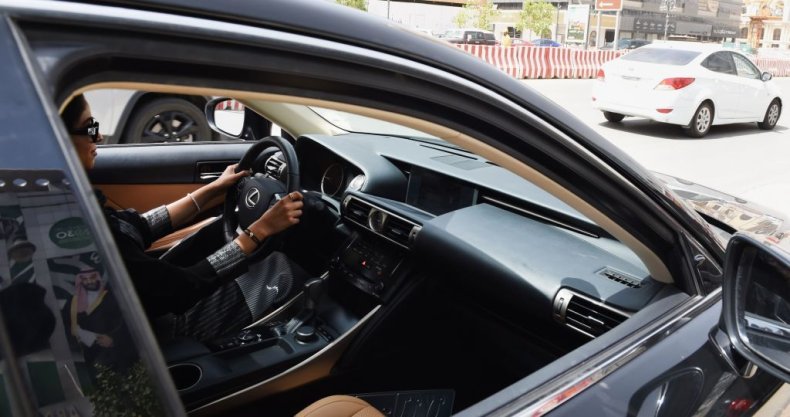 While such reforms have been pushed forward by Crown Prince Mohammed bin Salman through his Vision 2030 national transformation plan, they have received significant backlash from conservative members of society. At the same time, critics have accused Saudi leaders of promoting social reforms as a cover for continued human rights abuses and suppressing freedom of speech, as well as political dissent.
Last month, a Saudi woman was detained and faced up to two years in prison after she ran on stage and hugged a popular singer during a concert. Authorities said her actions were a crime under the kingdom's anti-harassment act.
This week, a Saudi couple was arrested after the man posted a video on Snapchat of himself kissing the woman after a driving lesson. In February, an unmarried Saudi couple was also detained after being found together alone in a parked car. According to authorities, the couple had been drinking, which is also a crime in the kingdom.