Kilauea Volcano Update: Earthquake Shakes Hawaii At Area Affected by Eruptions
An earthquake struck the area of Hawaii affected by the Kilauea volcano eruptions on Thursday. It occurred just before 7 a.m. local time and had about a 4.3 magnitude, according to the Hawaii County Civil Defense Agency. The United States Geological Survey (USGS) listed the quake as a 4.4.
The Pacific Tsunami Warning Center noted in an alert that the local quake happened on Kilauea's south flank. "No tsunami is expected," the alert read. "However... some areas may have experience shaking."
All things considered, a 4.3 or 4.4 earthquake is relatively mild. According to the USGS, the state of Hawaii an average of 11 earthquakes that are between a 4 and 4.9 every year. The USGS also noted that volcanic eruptions typically "accompanied by hundreds to thousands of small earthquakes with magnitudes of less than 4."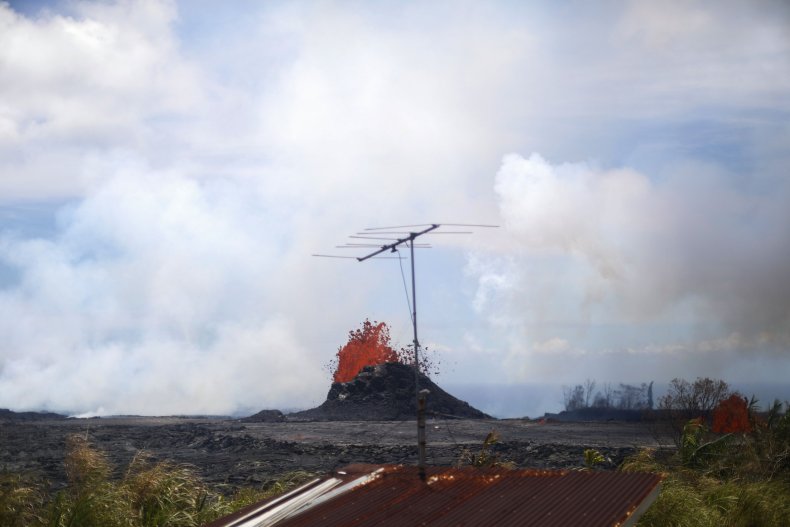 The eruptions at Hawaii's Kilauea have proven destructive over the past few months. This week, the USGS noted that the lava output from Kilauea's Fissure 8 had slowed down. Fissure 8 is the largest on the volcano. But that doesn't mean the eruptions were slowing down for good.
"The significance of this change is not yet clear and hazardous conditions remain in the area," the USGS said in a statement. "It is common for eruptions to wax and wane or pause completely. A return to high levels of lava discharge or new outbreaks in the area of active fissures could occur at any time. Residents should remain informed and heed Hawaii County Civil Defense messages and warnings."
The eruptions have caused a number of evacuations, sparking fires and shooting lava hundreds of feet in the air.
Earthquakes have previously shaken the area amid the Kilauea eruptions. A quake with a 5.5 magnitude struck in June, for instance. It led to an ash plume that shot 8,000 feet into the sky.