Kilauea Update: Scientists Downgrade Alert But Officials Still Urge Caution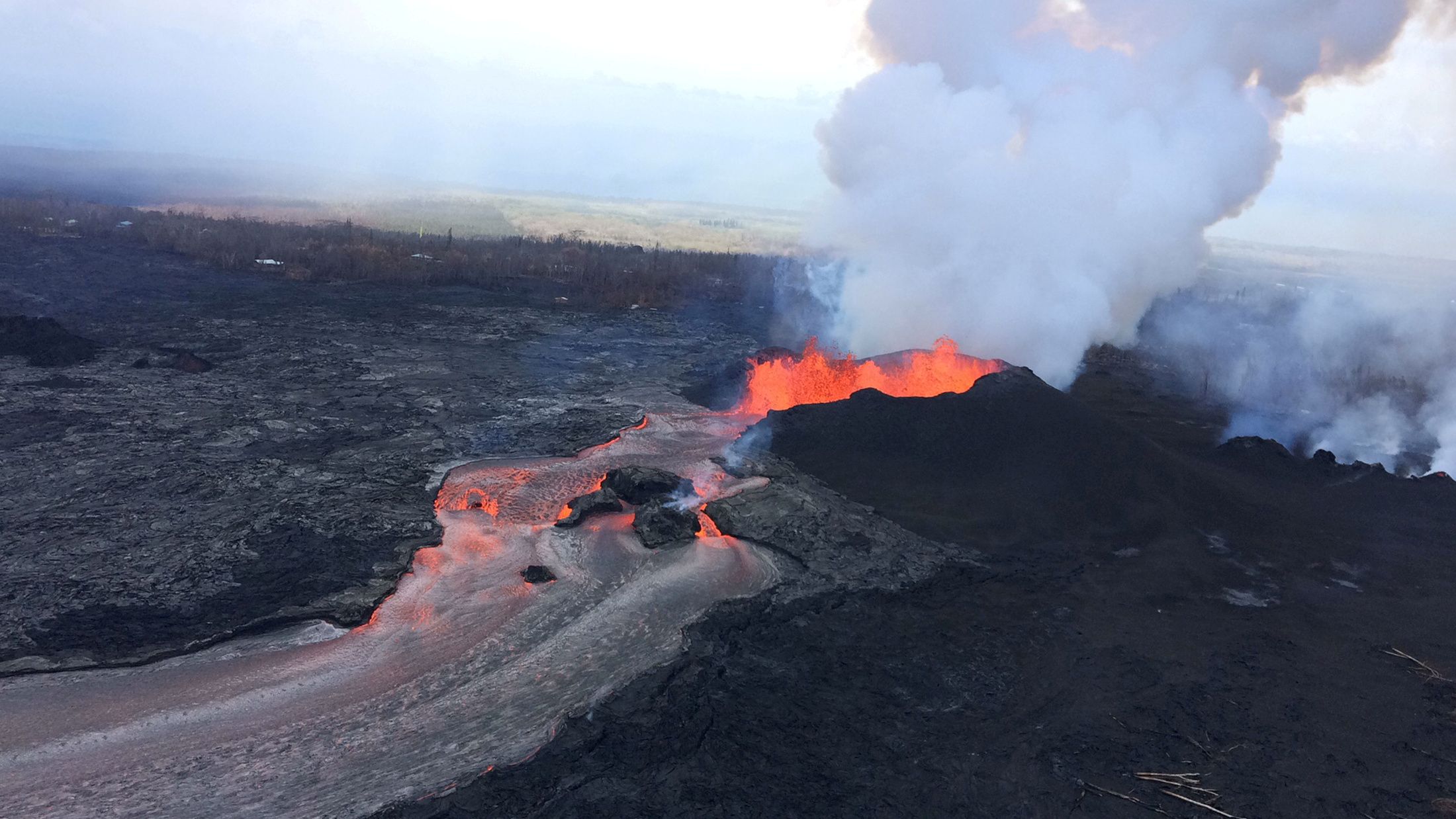 Scientists have downgraded Hawaii's Kilauea volcano alert level from "warning" to "watch" amid a slow-down in eruption activity.
But the U.S. Geological Survey (USGS) urges local residents to stay cautious in case eruption and collapse activity restarts.
"Although no signs of imminent hazardous activity are present at this time, residents of the region near recently active fissures should stay informed, heed Civil Defense warnings, and be prepared, if necessary, to self-evacuate," said a Volcanic Activity Notice issued Friday.
This will be a relief for residents who have faced lava, ash, "vog" and "laze" over months of devastating eruptions that have forced evacuations and destroyed properties. "Vog" is a form of volcanic air pollution and "laze" is acid rain and air pollution from plumes and steam explosions. Lava flow finally slowed down to a near stop August 6, the Associated Press reported.
"Warning" is the highest of the USGS's four alert level terms. It means a "hazardous eruption is imminent, underway, or suspected." "Watch", the second-highest alert level, means a volcano is either experiencing "heightened or escalating unrest with increased potential of eruption," or that an eruption is taking place "but poses limited hazards."
It's impossible to tell if the current decrease in activity is a sign of the end of lava flows and summit collapses, or just a pause, the USGS reported. Pauses lasting from five to sixteen days occurred during a three-month eruption in 1955, the agency stated. Over the course of the five-year Mauna Ulu eruption, which took place from 1969 to 1974, the volcano experienced a full three and a half month drop in activity in 1971.
Seismicity and gas emissions, the USGS stated, may warn residents of a future rise in activity. But this cannot be guaranteed.
National Park Service officials told the AP they would use this respite to take stock of the damage to Hawaii Volcanoes National Park. Short term repairs, park superintendent Cindy Orlando told the news agency, may allow part of the park to reopen. "The science informs the decisions we make," she said.
But residents still face dangers during this period of low activity. Hot, unstable lava surface are at risk of collapse, the USGS warned, and rock fragments hide potential hazards like holes around Fissure 8. A risk of collapse also looms over crater walls, ocean entry points and the summit, the agency stated. Earthquakes remain a concern.