As 'Kill Bill 3' Rumors Swirl, Why Uma Thurman Stopped Working with Quentin Tarantino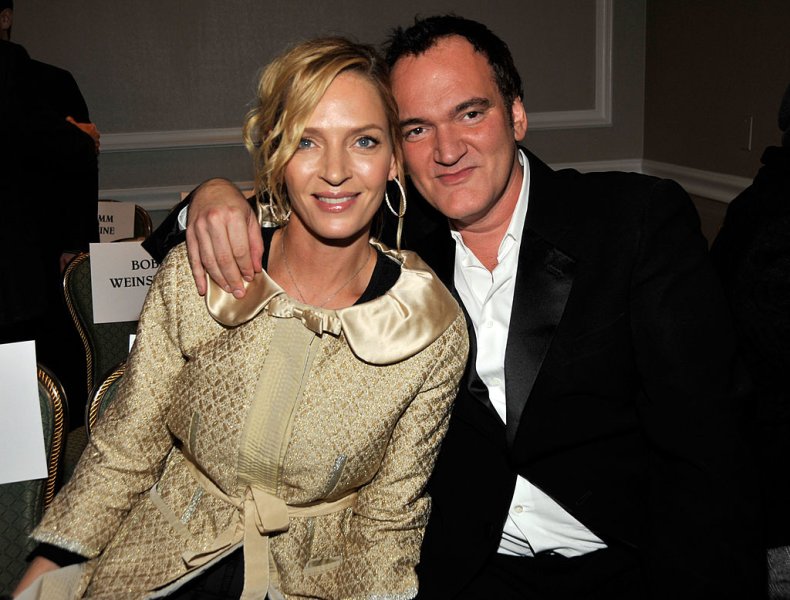 The possibility of a third Kill Bill was dead as Bill after Thurman revealed a dramatic experience while shooting the film. It led to a creative separation between herself and director Quentin Tarantino, but a sequel could emerge. In a recent podcast, Tarantino said Kill Bill: Volume 3 is a possibility, especially since he and Thurman talked about it this week.
"Me and Uma have talked about it recently, frankly, to tell you the truth," Tarantino told Josh Horowitz on the Happy Sad Confused podcast. "I have thought about it a little further. We were talking about it literally last week. If any of my movies were going to spring from my other movies, it would be a third Kill Bill."
That's great news for fans, considering it was widely believed Tarantino and Thurman would never work together again after the actress described a horrific incident on the set of Kill Bill in a New York Times profile in 2018.
She was uncomfortable with the scene where her character, the bride, is driving the blue convertible to finally seek revenge on Bill. She had asked for a stunt double to perform the scene, but it wasn't an option.
"Quentin came in my trailer and didn't like to hear no, like any director," she told the New York Times. "He was furious because I'd cost them a lot of time. But I was scared. He said: 'I promise you the car is fine. It's a straight piece of road... Hit 40 miles per hour or your hair won't blow the right way and I'll make you do it again.' But that was a deathbox that I was in. The seat wasn't screwed down properly. It was a sand road and it was not a straight road."
The actress performed the scene, crashing the car as scripted. But assurances from Tarantino proved not to be true, and the actress was seriously injured.
"The steering wheel was at my belly and my legs were jammed under me... I felt this searing pain and thought, 'Oh my God, I'm never going to walk again,'" she said. "When I came back from the hospital in a neck brace with my knees damaged and a large massive egg on my head and a concussion, I wanted to see the car and I was very upset. Quentin and I had an enormous fight, and I accused him of trying to kill me. And he was very angry at that, I guess understandably, because he didn't feel he had tried to kill me."
Disgraced media mogul Harvey Weinstein, one of the producers on the film and head of the production company behind the project, Miramax, agreed to give Thurman footage of the accident if she released "them of any consequences of my future pain and suffering." She did not agree to those terms.
In the same article, Thurman revealed Weinstein had previously sexually assaulted her. Because she denied Weinstein's advances and stood up to Tarantino, she believed the accident and the treatment that followed it was a cheap blow.
"When they turned on me after the accident," she said, "I went from being a creative contributor and performer to being like a broken tool."
It took 15 years for Tarantino to give Thurman the footage, which she posted to Instagram.
"Quentin finally atoned by giving it to me after 15 years, right?... Not that it matters now, with my permanently damaged neck and my screwed-up knees," she said.