Killer Clown Horror is Back in 'Crepitus'
In Crepitus , a teenager and her younger sister find themselves pinched between an abusive mother and the haunted house of their dead grandfather. But there's more than ghosts at home; even more dangerous is the cannibal clown hiding in the basement. A cannibal clown with a very strange name (no, not Pennywise): Crepitus.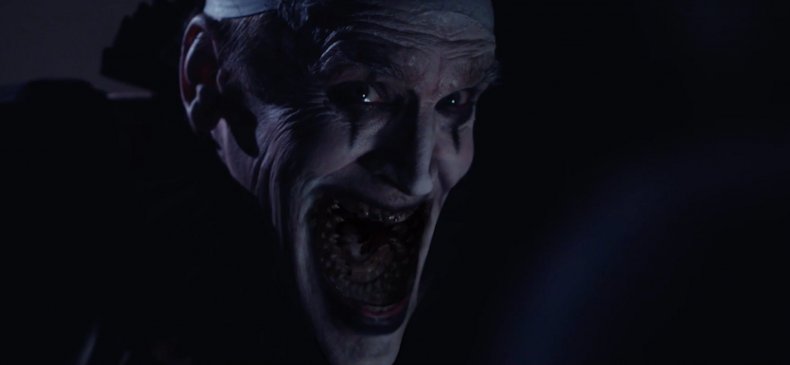 Crepitus is a weird name for a clown, but he otherwise looks quite traditional, complete with ruffles. The clown is played by horror icon Bill Moseley, of Army of Darkness , Tom Savini's Night of the Living Dead remake, Rob Zombie's The Devil's Rejects and Texas Chainsaw Massacre 2 (he plays Chop-Top, who has a metal plate in his skull). He's even got a little rhyme, like Freddy Krueger: "Your kid is a burden, your kid is a pest, your kid I will kill and consume like the rest."
Crepitus also stars Chalet Lizette Brannan, Eve Mauro, Caitlin Williams and Lance Paul.
Crepitus definitely looks like a low-budget horror movie, but there's a couple intriguing things going on in this trailer that might make this one worth checking out. First, what's up with the girls all having "X" scarred into their foreheads? And what about that stop-motion title sequence? There are little touches in this that suggest something a little more inventive, but we'll see when Crepitus is a little more widely available.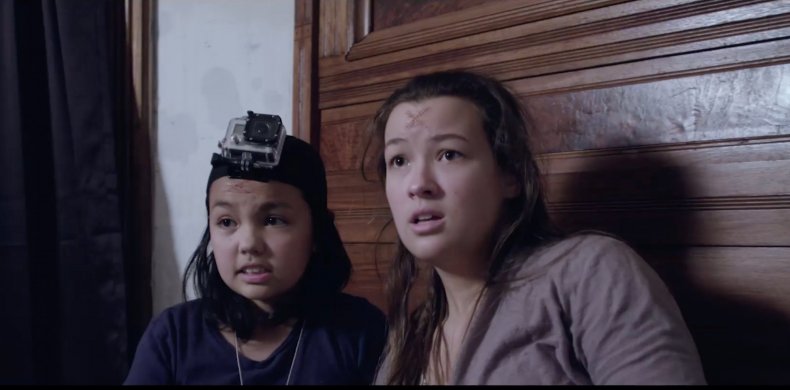 Here's the full description for Crepitus:
"In Crepitus , seventeen year old Elizabeth and her younger sister Sam are thrust into circumstances more terrifying than life with their abusive, drunken mother when they are forced to move into their deceased Grandfather's house. Frightened beyond belief, they learn horrible things about their family history. Never mind the ghosts in the house, there is something far worse that takes an interest in them ... a cannibalistic clown named Crepitus."
Directed by Haynze Whitmore, from a script by Eddie and Sarah Renner, Crepitus will have its world premiere at the Spooky Empire Film Festival in Orlando on Friday, Oct. 26.