'Killer Clowns' Convicted for Traumatizing Mother in Germany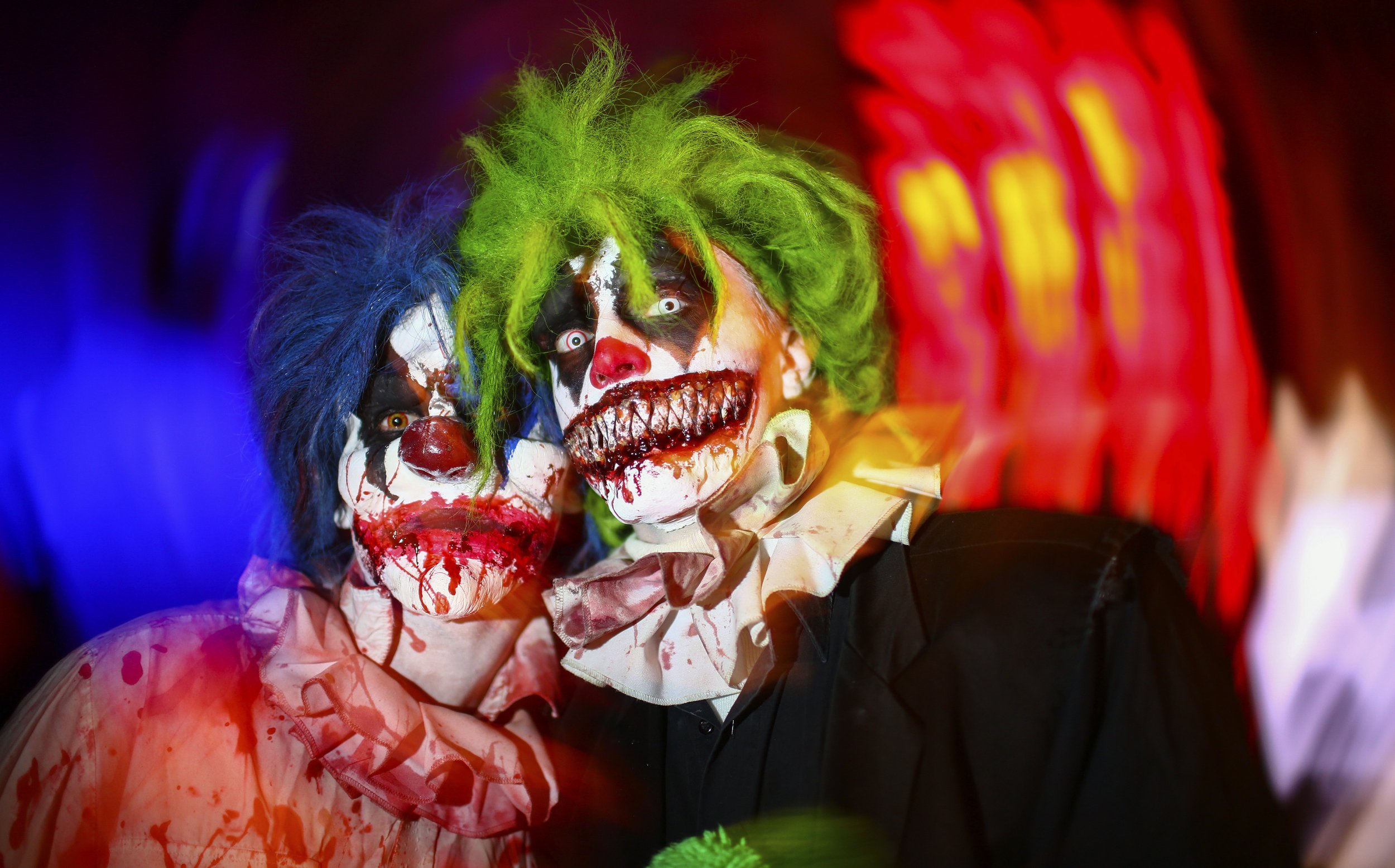 Two young women have been convicted in Germany for traumatizing a mother-of-three when they turned up at her house dressed as "killer clowns."
Their victim told a court in Würzburg, Bavaria, that the incident was "like a nightmare" and that she has suffered from post-traumatic stress disorder (PTSD), panic attacks and sleep deprivation since the women rang her doorbell late one night in September and leapt around her front yard wearing horror masks, while a third woman filmed the event.
On Wednesday, a judge charged the two women, aged 18 and 20, with aggravated bodily harm and ordered them to pay the victim several hundreds of euros in compensation and perform 80 hours of community service.
The pair said they were bored and just wanted to have some fun. One of the women apologized for their actions in court. "It was really dumb, and I am really sorry," she said, German news website Focus reported.
The incident follows a killer clown craze that started in the U.S. in the summer of 2016 and quickly spread to Europe. Last year, clowns wearing horror masks were spotted in North Carolina, Florida, Kentucky, Pennsylvania, and New York. The trend started in August 2016 when two men dressed as clowns tried to lure schoolchildren into the woods in Greenville County, South Carolina, by offering them money, NBC reported. Police introduced patrols in the neighborhood where the clowns had been sighted but were unable to find any suspicious activity at the house the children had described as the men's hideout.
Several of the clown incidents have resulted in violence. In October, a teenager's plan to frighten his friends by creeping up on them with a clown mask backfired when one of his startled peers stabbed him. He had to have surgery but his injuries were not life-threatening.
Three robbers wearing clown masks and carrying firearms raided a pizza shop in the German city of Potsdam in October, tasering the shop attendants to the ground.
Germany's Interior Minister Thomas de Maizière condemned the growing number of clown attacks and said police would adopt a "zero-tolerance approach" to such incidents.