Killer John Battaglia Asked 'Am I Dead?' and Taunted Ex-Wife During Execution for Murder of Two Young Daughters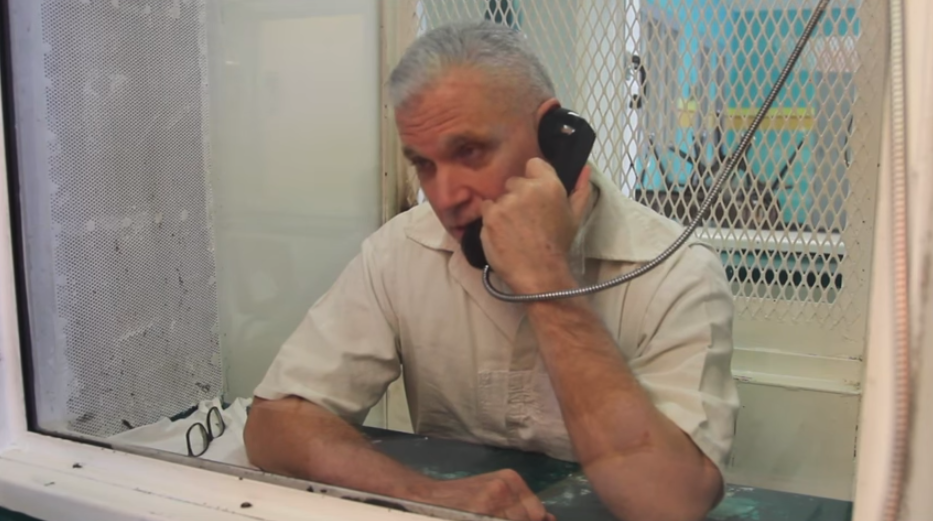 Without remorse or humility until the end, killer John Battaglia, who murdered his two young daughters in his Texas home in 2001, laughed and taunted his ex-wife as he was executed Thursday.
Battaglia saved his last words for his ex-wife, Mary Jean Pearle, The Dallas Morning News reported. "Well, hi, Mary Jean. I'll see y'all later. Bye," he said to Pearle, who had come to watch him die.
Related: Death row prisoner Alva Campbell should be given firing squad option after botched execution attempt, lawyer says
As he drew his last breaths, 17 years after Battaglia had killed her two children, Pearle was heard to say "I've seen enough of him" as she walked away from his motionless body, separated by a glass window.
Battaglia's demeanor was described as "jovial" as he prepared to meet his end by lethal injection at the Huntsville Unit in Texas.
Strapped to the gurney, Battaglia, 62, looked around as witnesses entered. "How many people are there? Oh, that's a lot," he said.
Shortly after receiving the injection, Battaglia continued to speak. Looking at the chaplain standing at his feet, he asked, "Am I still alive?" He smiled and grinned before finally saying, "Oh, here, I feel it."
Battaglia was the third man executed in Texas since the start of 2018 and the second killer from Dallas put to death since the start of the week.
In May 2001, he shot his 6- and 9-year-old daughters, Liberty and Faith, in his Deep Ellum home while his wife listened to the ordeal over the phone.
Battaglia forced Faith to confront her mother in the call, moments before he took her life. "Mommy, why do you want Daddy to have to got to jail?" she asked before she was heard begging for her life. "No, Daddy. Don't do it," she said.
The execution concludes a series of court battles over Battaglia's mental competency. The courts twice granted a stay of execution so he could be evaluated. Final efforts by his attorneys to delay the execution were ultimately unsuccessful.
According to The Guardian, there had been fears Battaglia's execution would be botched amid a spate of alarming scenes in Texas executions. The use of old and poorly regulated sedatives, also used in this most recent execution, amounted to almost unsuccessful procedures in the cases of Anthony Shore on January 18 and William Rayford on January 30.
In Battaglia's case it took 22 minutes for the inmate to be pronounced dead following the lethal injection.