Killer Pig Mauls Chinese Farmer to Death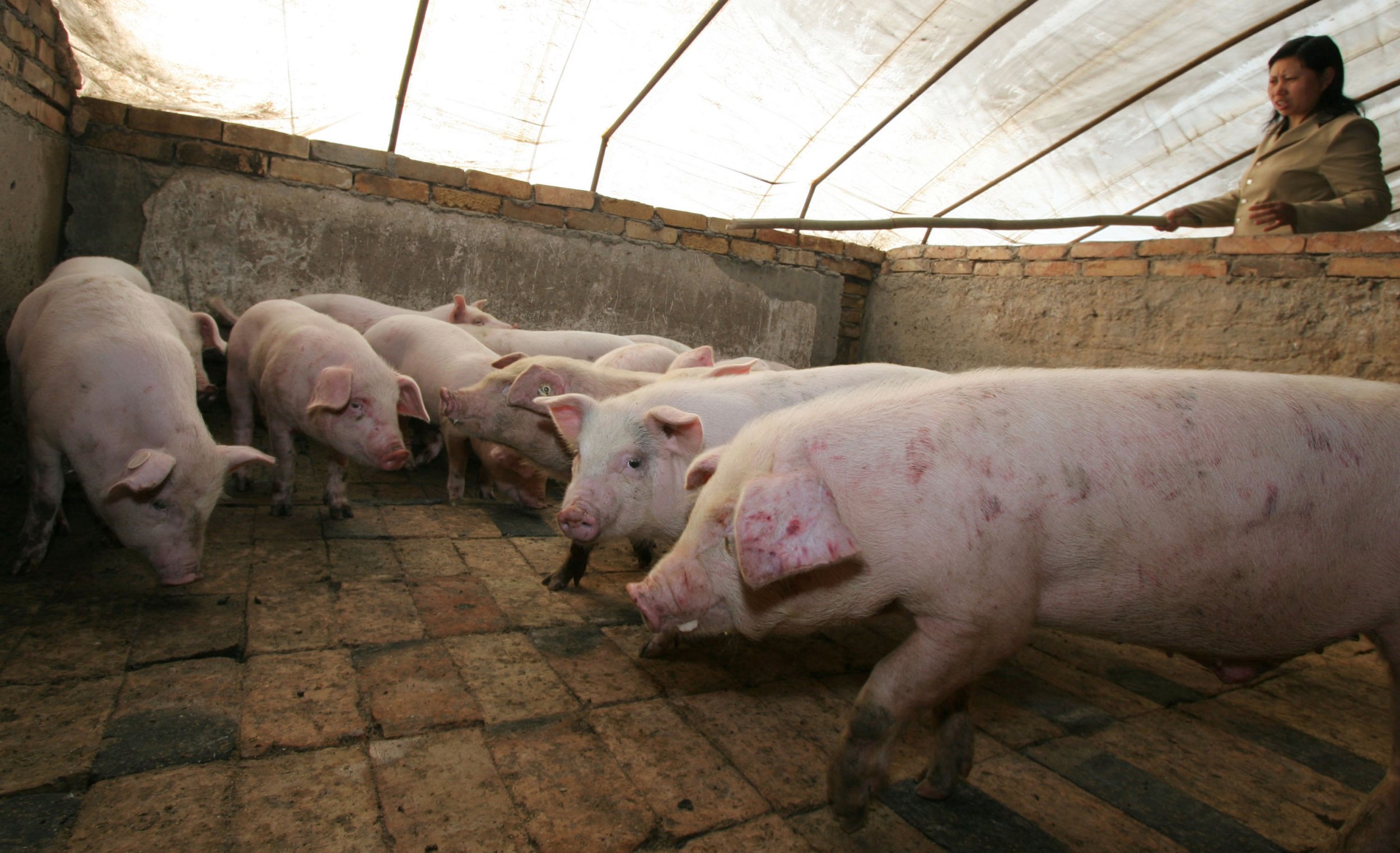 A farmer was attacked and killed by a pig in a market in southwest China, according to local media reports.
The man, identified only by his surname 'Yuan,' was found dead with a severed artery, covered in blood near a sty at the market in Liupanshui in Guizhou province, the South China Morning Post reported Sunday.
He had reportedly travelled with his cousin from the neighboring Yunnan province Wednesday to sell 15 pigs at the market.
The following morning, his cousin found him dead, and discovered a door to a neighbouring pig sty open. He said that in the sty was a large male pig with blood on its mouth.
A forensic examination confirmed that the 550 pound hog had mauled the farmer to death, according to the report.
"My cousin's legs were bloody and mangled," the cousin, referred to by his surname 'Wu,' said, as quoted by the Guiyang Evening News.
Security camera footage showed Yuan entering the market at 4.40 am Thursday to feed his pigs. His body was found about an hour later.
The animal who killed the man did not belong to Yuan or his cousin.
A market manager told the Evening News that the pig had been locked away to prevent it attacking anyone else, while police gathered evidence at the scene.
Yuan's family and market authorities are reportedly negotiating compensation for his death.
Though rare, cases of pigs attacking humans have been recorded before.
In 2016, a pig attacked a woman and her husband at their farm in Massachusetts, leaving the man with critical injuries.
Ten years previously, a 650 pound pig pinned a Welsh farmer to his tractor until his wife scared the animal away.
After an Oregon farmer was eaten by his pigs in 2012, one Manitoba farmer told CBC News that pigs are not normally aggressive but the taste of blood can act as a "trigger."
"They're just being playful. They're nippers, very inquisitive … they aren't out to hurt you. You just have to pay them the right amount of respect," he said.