Dozens of Artificial Intelligence (AI) researchers from 30 countries are boycotting a South Korean university over fears it may develop autonomous weapons, better known as "killer robots."
Their concern was sparked after a collaborative effort between the Korea Advanced Institute of Science and Technology (KAIST) and defense manufacturer Hanwha Systems, was publicly announced. The two entities plan to have an AI-based command system, algorithm, training system and object-tracking technique completed by the end of 2018, a KAIST official said, The Korea Times reports.
Academics from countries including Australia, Canada and the U.S. and many more have issued a statement condemning their efforts.
"It is regrettable that a prestigious institution like KAIST looks to accelerate the arms race to develop such weapons," an open letter addressed to Sung-Chul Shin, professor and president of KAIST, says. "We therefore publicly declare that we will boycott collaborations with any part of KAIST until such time as the President of KAIST provides assurances, which we have sought but not received, that the Center will not develop autonomous weapons lacking meaningful human control."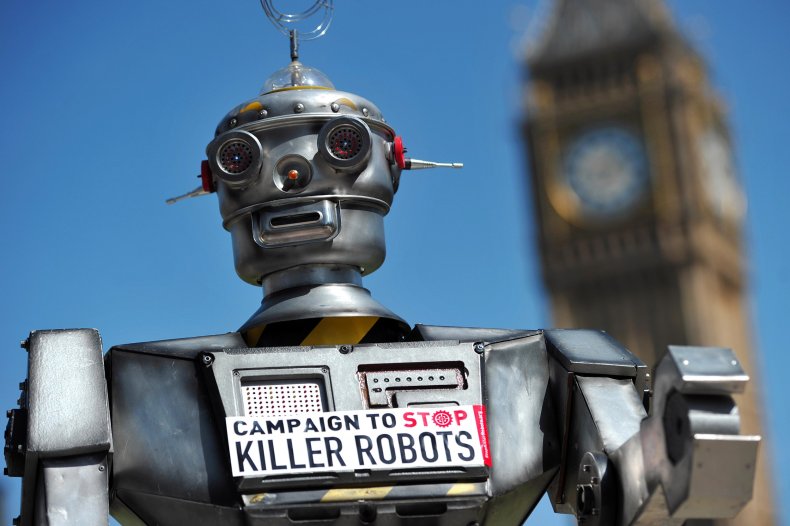 As part of their boycott, those who signed the letter will not visit KAIST, host visitors from the university, or work on any research project involving KAIST.
Shin quickly responded to the boycott reaffirming that the university "will not conduct any research activities counter to human dignity including autonomous weapons lacking meaningful human control," Reuters reports.
The boycott comes just one week before a United Nations meeting in Geneva to discuss autonomous weapons. In 2017, Elon Musk co-led a group of more than 100 experts from 26 different countries to call on the U.N. for an outright ban of killers robots, in order to prevent the "third revolution in warfare," according to The Guardian.